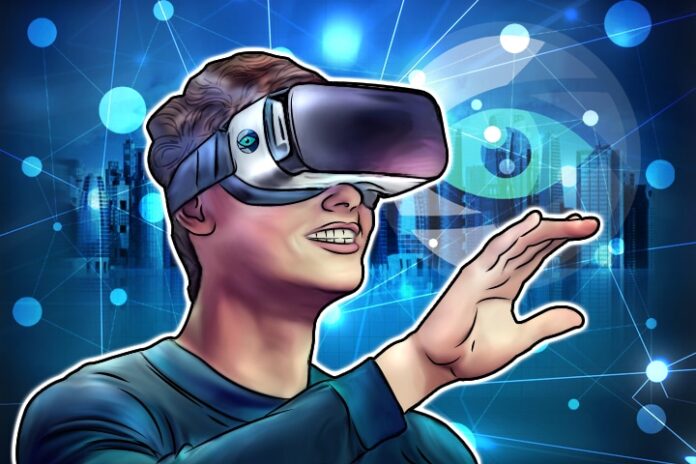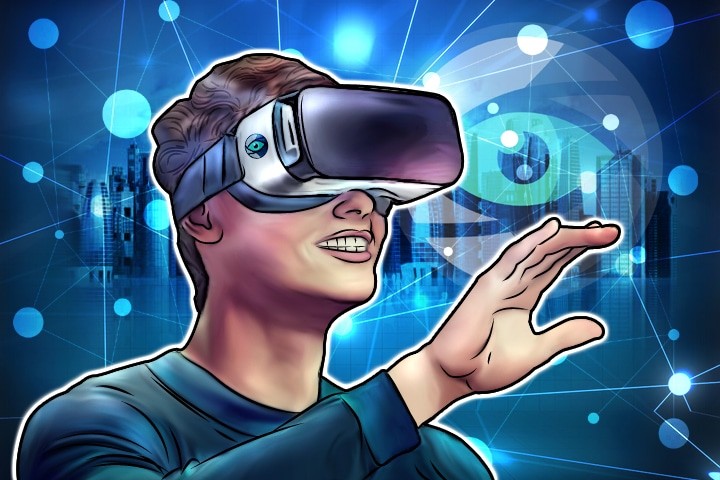 Virtual Reality (VR) is a cool new technology, hot on the heels of the Districts VR city we reviewed in the very recent past comes a new ICO that offers VR-related services.
Spectiv wants to create a VR ecosystem where members of the community can stream
their VR content, view someone else's, and enjoy the full sensory experience that enhanced reality can offer, from the comfort of their own living rooms.
#VR is one of the most exciting technological innovations ever, #Spectiv VR will help everyone by integrating a decentralized advertising system that will accelerate mainstream VR adoption! https://t.co/rDZEeutlGk#ICO #ETHEREUM #altcoin #cryptocurrency #TokenSale #crowdsale pic.twitter.com/5L355LlE72

— Bitcoin Chan (@bitcoincoa) December 15, 2017
This piece is an analysis of the facts available about the Spectiv ICO. It should not be read as offering advice or a recommendation. While ICOs have quickly become a popular tool for funding projects and start-ups, they can also be very high-risk for token purchasers.
Additionally, ICOs currently have an unclear legal and financial status. Token buyers may find that their purchase does not offer them any security or equity because the ICO is closer to a crowdfunding initiative than a traditional IPO. As such, any investor who plans to buy tokens during any ICO needs to obtain all relevant independent advice and carry out their own appropriate due diligence.
Spectiv: The rise of VR across the blockchain
Virtual Reality, Augmented Reality, Enhanced Reality… What's in a name, right? Whichever moniker you choose to use, all these concepts refer to the same thing. The illusion of a computer-generated reality that trick our senses into believing we are somewhere else. VR enables the user to access an alternative ('virtual') world, or reality and become an avatar of themselves for a little while.
This digital trickery has been around for some decades, but it never really looked, or felt completely right.
The advent of blockchain technology has become the new digital playground for VR evangelists and developers. The very decentralized nature of the technology suits the proposition perfectly, as a worldwide community can produce and view VR content.
Internationally, the VR market growth is expected to reach about $41bn by 2020, so the potential for revenue is remarkable.
Spectiv's value proposition will place specific emphasis on the community. The platform will enable users in one country to experience what a different set of users elsewhere is seeing. For instance, they may be streaming an event, a visit to a local landmark, or a myriad of other possibilities.
Spectiv in numbers & quick facts
https://twitter.com/spectivvr/status/941189421247946752
Token Name – Signal Token (Sig)
Token Value – 650 Sig = 1 ETH
Pre-ICO Start Date – December 12, 2017
Pre-ICO End Date – December 21, 2017
ICO Start Date – December 21, 2017
ICO End Date – December 29, 2017
Max cap – $40m
https://twitter.com/spectivvr/status/940313128075702272
Different bonus levels will apply during the ICO:
https://twitter.com/19winners93/status/943353297880211457
Early Bird Bonuses:
Level 1: 40% Bonus (buy 1, 0.4 free) – December 8th-11th
Level 2: 25% Bonus (buy 1, 0.25 free) – December 11th – 18th
Level 3: 10% Bonus (buy 1, 0.1 free) – December 18th – 21st
Level 4: 0% Bonus (buy 1, 0 free) – December 21st – 28th
It is worth highlighting that potential investors will require to have an Ethereum wallet of their own.
The Sig token
https://twitter.com/JerryCs22/status/943433238516678656
As with any other ICO, the company will issue its own currency, the Signal token (Sig).
Once created, the tokens will be allocated as follows:
Crowdsale – 60%
Reserve – 20%
Management team – 13%
Escrow/advisors – 4%
Bounties – 3%
There will be no further tokens issued after the end of the ICO.
The team
#ICO #spectiv This project is a good and strong team https://t.co/vV9LrE8Nua

— aloneinmyhotel (@aloneinmyhotel) December 10, 2017
The company's website presents a core team of twelve people, plus six advisors.
The team's quoted skillset appears solid and relevant, displaying a mix of financial, entrepeneurial, and technical expertise. There is a nice balance there.
All team members feature a link to their LinkedIn profiles.
Social Media presence and digital footprint
A strong presence on Social Media is usually a good indicator of a company's popularity, though it is not the only factor that determines success.
Here's the numbers for Spectiv at the time of writing (December 2017).
Twitter – 2,533 followers
Facebook – 7,580 followers
LinkedIn – 58 followers
Thus far, Spectiv does not have a very significant presence on Social Media, which is somewhat peculiar for an ICO that is primarily involved with media distribution. There is no YouTube channel, for instance, nor Instagram account. These would be key media outlets to promote Spectiv's business and capabilities.
Such distinct lack of presence on Social Media may be an oversight, but it will play against the ICO's interests in a very significant way.
Overall, Spectiv has a lot of ground to cover if it's to catch up with other ICOs in the Social Media stakes at all.
Competition
A few companies are working on the implmentation of blockchain-based VR projects right now. Districts, VARcrypt, and Decentraland to name but a few. Each of these propositions is unique in its own right, but it remains to be seen which, if any, is still standing at the end of the ICO race. VR can be a very 'cool' and profitable industry, so it will come down to the individual quality of every offering.
Website quality & layout
An ICO's website is the first port of call for any potential investors, and if the site isn't appealing enough, they will move on and forget about your proposition, no matter how good or viable it may be. It is therefore imperative to design a good  website, to make a strong and lasting first impression.
Spectiv's website is secure and rather brief. It essentially contains the Landing Page plus two additional pages. It does have a really neat feature under the VR ALPHA page, which is essentially a gallery showcasing VR content from a number of users. This page shows the potential of what Spectiv can accomplish in time.
https://twitter.com/petertrapasso/status/939638615495380995
One thing I did not like about the website is that the link to the Whitepaper takes you to a Dropbox folder. This is somewhat odd.
Apart from that little quirk, Spectiv's website is pleasing to navigate and easy to use, so overall, it gets a thumbs up.
Whitepaper
https://twitter.com/AshSzabi83/status/943200979159220224
A well laid out, informative, comprehensive Whitepaper is a must for any ICO, if they are to be taken seriously. Documentation is sometimes treated as an afterthought, leaving many companies open to some criticism.
Spectiv's Whitepaper is rather pleasing to look at. It uses a nice color palette and a very elegant and easy to read font, plus a header. The paper shows that a bit of thought and work has been invested on it, which is not always the case for many ICOs.
The concept of what Spectiv offers is well explained, so any potential investors will be well informed of what the ICO is all about.
The paper thankfully avoids excessively technical jargon, which is a very positive thing. Again, many other ICOs may include this believing that it adds to their credibility. While technical information is sometimes necessary, it should be made available to download separately in a tech specs sheet or something like that.
Overall, Spectiv's Whitepaper ranks as 'Acceptable'.
Conclusion
Spectiv's idea is quite neat, and it resembles a sort of YouTube for VR content, powered by blockchain technology.
The concept of creating and sharing VR content from around the world is rather interesting, specially if community members can make a profit out of it. The type of content shared will sometimes be interesting and dull in other occasions. This is the case with any video-sharing apps anyway.
This is an ICO that may very well make it to the top, but it definitely needs to invest time and effort on its Social Media presence.
We will keep an eye on Spectiv's progress over the next few weeks.
https://twitter.com/olga_sribna/status/943157950474080257