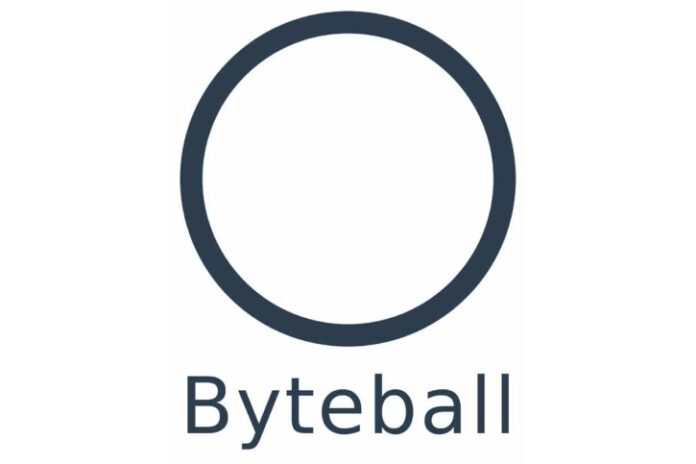 Launched in December 2016 by founder Anton 'Tony' Churyumoff, Byteball has been widely acclaimed as the quiet DAG designate among the community, as well as a faster, more powerful alternative to blockchain. Three days after launch Byteball was already accepted for trading on a crypto exchange.
As is often the case, where newcomer protocols break the way for newer, better alternatives, Byteball has emerged as the next big thing after transaction speed and costs have plagued almost every cryptocurrency including Bitcoin and Ethereum, relying on miners in the blockchain.
Everyday convenience as a motto
The Byteball team are problem solvers. This is how they achieve their milestones: solving one real-world problem using crypto at a time. It seems their ethos is to provide simplicity, which is part of Byteball's overarching strategy of building bridges between the crypto and traditional economy. Textcoin is one such breakthrough, as it allows people to send funds to anyone without a wallet, avoiding widespread transaction difficulties, and reducing the sheer amount of things one has to do to send or receive crypto.  Byteball became the first to offer human friendly, simple transactions in the crypto sphere. Using the PayPal model, without the third party keeping the funds, it is a complete peer-to-peer transaction.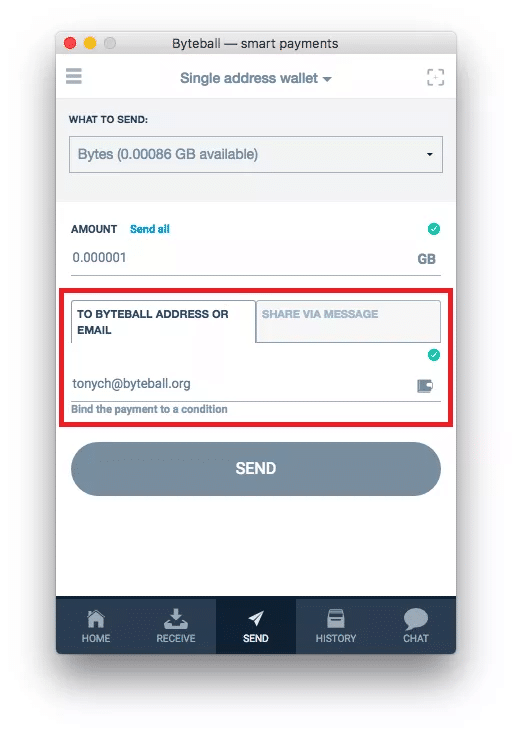 To send money as Textcoins through the Byteball wallet, you simply enter the user's email address where you would normally input a Byteball address. Upon pressing 'send', your email app opens with a preset text to the recipient. When the recipient clicks the link, the funds are automatically added. If the user doesn't have a wallet yet, they are prompted to set one up via a link, to receive the funds.
Important to note – if the sender makes a mistake, there is a claim-back feature, available in the transaction details page, which allows the sender to return the funds.
Byteball versus blockchain?
In 2017 Forbes magazine named scalability as one of the five issues preventing blockchain from going mainstream. Slow, expensive transactions hinder forming financial relationships and the integration of blockchain into everyday life. Byteball changes that: instead of relying on miners, Byteball's technology foregoes this concept altogether, allowing for simple, easy-to-use processes that can be easily integrated into everyday transactions. Textcoin is a perfect example.
In spring 2017, Byteball enabled conditional payments, allowing the sending and receiving of funds based on satisfying a condition. For instance, two parties agree to a particular event or action, the execution of which triggers a payment event. Later, Byteball added prediction markets permitting Byteball users to bet on events, where parties secure a bet with a downpayment and the winner gets the pool.
Once more, features that grew from the team's desire to solve real-world problems paved the way for popular solutions that are already being embraced by Byteball's 25,000 strong community.
Innovation in the insurance sphere
The team, lead by Anton Churyumov, has also launched parametric insurance which allows for insuring against flight delays, based on an oracle's monitoring and analysis of flight delays using internet data. For example (and there can be many pre-set parameters and insurance options) the insured person pays 10% of the total sum. The insurer pays 90%. If the event occurs, payout is guaranteed.
Byteball also launched its own Bot Store, allowing users to create their own applications to adapt the DAG-based currency to real-life, and build their own bridges between the amazing technology that Byteball is, and the real economy. For developers this is a great tool to engage; for users it's a great chance to connect to a new dimension of opportunities.
Among apps added to the Bot Store by independent developers, are betting and lottery products, which are already operational.
Optional KYC has recently been implemented via a partnership with Jumio; this will be used for compliant ICOs.
Byteball is a superior player. With over 1000 cryptocurrencies out there, it is not only showing proof in USD value among its community and token holders, it is also becoming a true people's currency, offering products, services, and concept that are already beginning to be adopted in the real world.
It's no wonder those in the space for the long run, choose Byteball.
Sign up now for your free Bytes!
In addition to that, the Byteball team distributes Bytes (the native currency of Byteball platform) for free. If you are subscribed to the CryptoCoin.News newsletter, you will receive a $5.00 worth Textcoin in Bytes on Friday, January 26. Watch your mailbox for money.
Any cryptocurrency with blocks or miners has a structural disadvantage. Many can't compete on scalability. Most can't compete on confirmation time. None can compete on fees. Think about that… the ground is shifting. pic.twitter.com/MmRwZM0gD9

— CryptKeeper (@CryptKeeperBTC) December 18, 2017