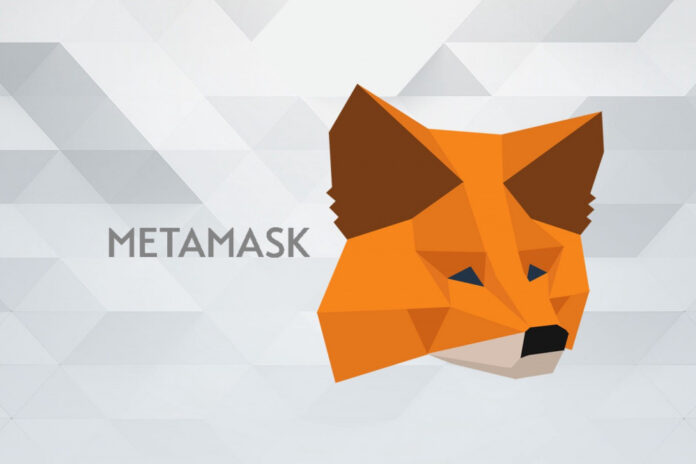 MetaMask, an Ethereum wallet designed for using ETH dApps directly in your browser, continues to gather widespread interest. Available as both a browser extension and a mobile app, MetaMask is a comprehensive app that provides users with a key vault, secure login, token wallet, and exchange—offering a lot of flexibility complete with convenient features for trading and managing assets. 
With its focus on simplicity and security, MetaMask has garnered a lot of attention alongside an ever-increasing user base. Following the launch of its mobile version last fall, MetaMask saw active monthly users soar to over 1 million by the end of October—up from 1 million total accounts earlier that year.  
Given its rise in popularity, this article will explain how to join the MetaMask community by setting up your own MetaMask wallet and learning how to trade.
Setting Up A MetaMask Wallet
Setting up a MetaMask wallet could not be easier, start by simply:
visiting

https://metamask.io

and selecting the appropriate download: Android, iOS and the Chrome extension for desktop, or you can download it directly from the Chrome store and Google Play store.

Next, you will need to install MetaMask and set up an account. If you have downloaded it as a Google Chrome extension, you can launch MetaMask by clicking the fox logo in the upper right-hand corner of your browser. You will then be prompted to install the newest version of MetaMask and to create a new password. Remember to create a strong password for optimal security and then click create.

After accepting the terms of service you will have your secret words revealed. This unique 12-word combination is at the heart of MetaMask's security. Called the Secret Backup Phrase, this feature allows you to easily back up and restore your account. You will be asked to verify the secret phrase on the following page to confirm that you know it. Be sure to store your Secret Backup Phrase in a safe and secure environment offline for optimal security.

Optionally, if you wish to work across desktop and mobile devices you will need to have MetaMask installed on each device. While this is a convenient feature, 90% of users will not find it necessary. To do so, sync your accounts by first visiting the mobile app and selecting 'Sync or Import' > 'Scan QR code'. Then, from Metamask's Chrome extension select settings  > Advanced > Sync with Mobile. You will then be provided with a QR code that you can then scan from your mobile device. 
Well done! You have officially set up your own MetaMask Wallet in only a few steps. Now you are ready to buy, sell and trade Ethereum and other ETH-based tokens directly within the app. This can be done with a debit card or Apple pay by clicking "Add funds."
How to Trade on MetaMask
Your MetaMask wallet can be used to easily trade Ethereum and other ETH based tokens. MetaMask wallet even allows users to manually list and hide coins right from their assets tab 
And if you thought setting up your wallet was easy, you'll be impressed by how user-friendly the MetaMask Swaps feature is. Having rolled out in October of 2020, MetaMask Swaps searches multiple decentralized exchange aggregators and individual DEXs to help you trade your assets for a competitive price. 
In order to use MetaMask Swaps you need to:
First, open your MetaMask Chrome extension and click the 'Swap' button. You will be given an option to 'Buy' or 'Send' before proceeding.


Next, select the tokens you wish to swap and click 'Get quotes'.


Within seconds MetaMask provides you with a list of comparable quotes, giving you the power to select the best one. The most convenient aspect about Swaps is that it takes out the added effort of researching and comparing prices across DEXs individually. MetaMask has made its App a one-stop-shop for users looking for convenience.


Lastly, select the best quote and click the 'Swap' button. Wait until your transaction is complete and voila—you did your first trade! 
Of course, MetaMask Swaps isn't the only way to trade. At home.metamask.io, you can find a complete list of supported decentralized exchanges. To trade from these, you will first need to visit and register at each DEX of your choice before taking the necessary steps to link your Metamask Chrome extension. 
An Overview
While MetaMask has a lot going for it, some drawbacks remain. The options on the mobile app remain limited when compared to the functionality of the Chrome extension. More, MetaMask Swaps factors in an added .0875% service fee, which depending on your transaction, might make shopping directly from other exchanges a more attractive option
Still, MetaMask packs a punch with its easy to set up a wallet and even easier MetaMask Swaps feature.