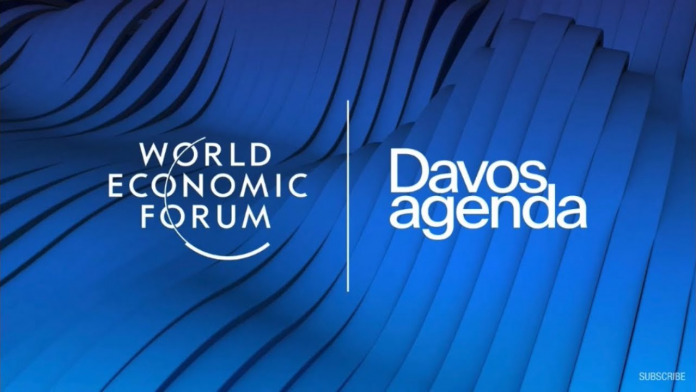 Davos Agenda — a five-day event of the World Economic Forum — will have two crypto sessions.
The first one is scheduled for Monday, while the second one will be on Thursday.
Both sessions will have reputable speakers from major institutions, explaining the benefits of crypto.
The cryptocurrency industry has been moving hard towards reaching mainstream consciousness, understanding that this is a major step before hitting mainstream adoption Of course, the recent Bitcoin rally has been a huge factor. One proof of this is that the World Economic Forum's Davos Agenda will have no less than two individual sessions regarding digital currencies.
Crypto Sessions' Speakers
From what is known, the two sessions will be known as 'Resetting Digital Currencies,' and they will be held this week. The first one will be held today, Monday, January 25th, while the second one can be expected on Thursday.
This first session will actually have five speakers, one of which will be the CEO of Western Union, Hikmet Ersek, while another one will be Andrew Bailey, the Governor of Bank of England.
The second session will feature four speakers, including the National Institute of Financial Research's chairman, Zhu Min, as well as the Singapore government's senior minister, Tharman Shanmugaratnam.
The Crypto Industry Continues to Grow and Demand Attention
The prospectus for crypto sessions says that shifting away from cash was expected to be a long-term process. However, it was significantly encouraged and accelerated due to coronavirus. As a result, even CBDCs are starting to emerge, which is significantly changing the way money is being used around the world.
Davos Agenda will surely talk about this, as well. The crypto industry and development falls under its 'Fairer Economies' theme. Other summit themes will include Healthy Futures, Tech for Good, as well as How to Save The Planet, to name a few.
Crypto and blockchain technology have experienced a massive explosion in popularity and interest, and even the Forum itself is using more resources towards understanding these technologies. It has its own crypto working group, dedicated to studying digital coins. Only a month ago, the group published a review with a focus on actual use cases, stepping away from pure price speculation.
The group found that the blockchain is a key driver of sustainable digital finance, and its smart contracts have major potential and 'hidden values of legacy digital systems.' It is all very encouraging, and many are excited to see what will be said about the growing cryptocurrency sector.