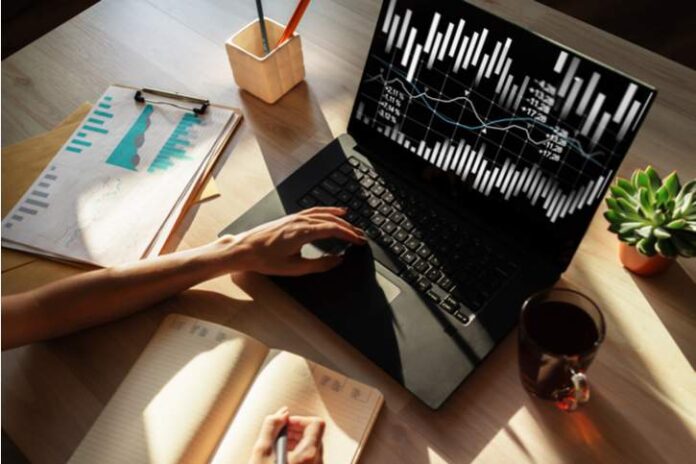 Interest in cryptocurrencies such as Bitcoin and Ethereum has increased notably between 2017 and 2018, is most observable in social networks, blogs, and websites dedicated exclusively to the 'crypto world' and especially the price variations of cryptocurrencies. The people who are already related to this ecosystem, especially crypto funds specialists, have paid special attention to the resolutions issued by the US Securities and Exchange Commission (SEC) in relation to the Bitcoin Exchange-Traded Fund (ETF) and other relevant government financial institutions.
That's why, due to increasing interest on the subject, in this article, you will find relevant information about crypto funds so you can achieve a better understanding of what they are, review some implementation cases, and some relevant news.
What is a crypto fund?
Crypto funds have a similar concept to traditional Investment Funds. They consist of gathering funds from different investors with the purpose of investing them in various crypto assets. The responsibility is delegated to professional managers, who devise a defined investment strategy to obtain the maximum profit possible.
What is an ETF?
An ETF is a portfolio of securities that a person can buy or sell through a broker in an exchange. ETFs can offer any kind of asset to their clients that, of course, enter into the legal framework. In the case of the US, the ETFs are regulated by the SEC.
Investment funds vs crypto funds
Investment funds
Funds come from FIAT money (USD, EUR, etc)

Portfolios are diversified to minimize risk. The diversification of investments determines the greater or lesser risk of the portfolio as well as its profitability

They are generally managed by traditional financial institutions (such as banks) or investment firms
Crypto funds
Funds come from FIAT and cryptocurrencies

The portfolios are dedicated to making investments in cryptocurrencies and/or companies related to this industry

They are managed by professionals who have experience related to cryptocurrencies and exchanges
The relationship between investment funds and mutual funds
A mutual fund is a professionally managed investment fund that gathers money from many investors to purchase securities. These investors may be retail or institutional and primary structures of mutual funds include open-end funds, unit investment trusts, and closed-end funds (like ETFs).
This is the main reason why the SEC decision about Bitcoin ETF is relevant. If the SEC approves Bitcoin ETFs, it will be included in (traditional) investment funds. This means that they would also be included in mutual funds, allowing traditional financial institutions to add cryptos to their portfolio for (some big) investors that are interested in these new kinds of assets.
Crypto fund types
Funds related to tokens:

they are investment portfolios based on one or several token portfolios (from the Initial Coin Offering or ICO) to the members of the fund.

Mining funds:

these are portfolios for the development of mining pools, very necessary for PoW currencies.

Pre-ICO funds:

also known as pre-sale or private-sale, are funds destined for the initial development of an ICO.

Tokenized funds:

or tokenized securities offering (TSO), being the least known, they are portfolios where members are given their 'shares' in the form of tokens so that they can trade these in an exchange whenever they wish.
Crypto funds VS SEC
Well-known financial groups have proposed a rule change to the SEC in order to obtain authorization to offer a Bitcoin ETF share. The Winklevoss brothers tried it last year with their investment company GEMINI Capital, to register an ETF with the SEC based on cryptocurrency, a request that was denied, opening the way for other investment firms to try the same action, with the same negative outcome. However, with the latest requests from ETFs introduced, the SEC has not been as vehement as expected, postponing its verdict and giving investors in the crypto funds a bit of hope, while Bitcoin price has managed to remain within the $6,500 while waiting for the response of the agency.

However, the SEC's latest verdict, rejecting three Bitcoin ETF proposals, did not affect the cryptocurrency market. That may be good news for crypto funds since, apparently, this could mean a greater range of acceptance without the need for an institutional support like the SEC. Obviously, a possible approval of a Bitcoin ETF could trigger a rise in the value of cryptocurrencies but until now all attempts have turned out to be rejected.
The future of crypto funds
Crypto fund managers are not yet well-known and they are just beginning to be in the sight of many crypto investors. The authorities around the world, especially financial and tax, have been regulating the market of cryptocurrencies, some in a positive way like Malta, others in a negative way like China. Many people with little knowledge about trading but very enthusiastic about cryptocurrencies, prefer to invest in these crypto funds with professionals dedicated to cryptocurrencies since traditional institutions still don't offer crypto as an investment and the volatility of these markets require special knowledge, which many people lack.
Regardless of crypto funds, we must remember that Bitcoin was seen as a P2P wallet in its original idea and one of the pillars of this technology is decentralization, in addition to accelerating payment processes with low fees for transaction processing. This means that this technology was build to avoid third parties in the management of our finances.