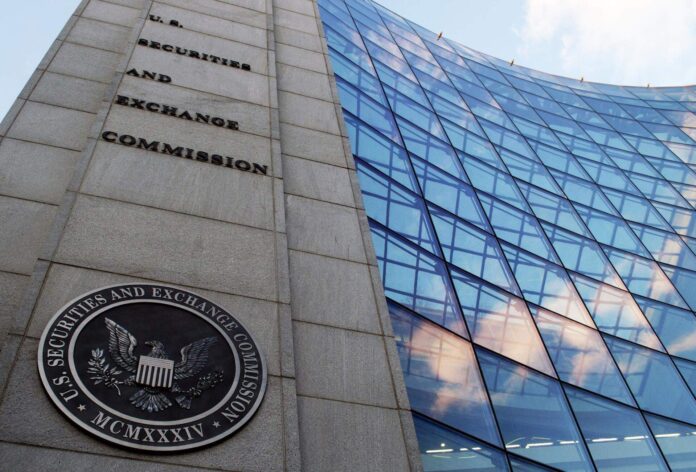 The Securities and Exchange Commission (SEC) of the United States (US) has published on Tuesday, August 7th, 2018 that the proposal to listing a Bitcoin Exchange-Traded Fund (ETF) is under review and has been postponed until September 30th, 2018 as the deadline for the decision for approval or disapproval.
The rule change request was submitted by Cboe Global Markets (Cboe) in association with VanEck Investment and SolidX for the purpose of listing and trading SolidX Bitcoin shares issued by VanEck SolidX Bitcoin Trust. The statement further comments that this proposal received between July 2 and August 6, 2018, more than 1,300 comments through the Federal Register on the creation of this investment fund called Bitcoin ETF.
The license request to operate a Bitcoin ETF made by Cboe in July 2018 had high (approval) expectations due to the favorable comments received through the SEC's official website.
The SEC has been constant and decisive in the regulation of Bitcoin
Since 2017, the SEC has analyzed the main cryptocurrency on several occasions making it clear that without a regulated and decentralized market there will be no Bitcoin ETFs, considering that there is a lack of clarity in Bitcoin legislation as well as risks associated with fraud and lack of protection to investors.
In July 2018, the SEC rejected a second Bitcoin ETF request by the Winklevoss brothers, owners of Gemini Exchange, generating disagreements among SEC representatives, arguing that the decision impairs innovation.
Given all the circumstances that have been published by the SEC and the decision to extend the decision for a period of 45 days, it suggests that the SEC remains divided about Bitcoin ETFs decision.
The SEC decision has negatively impacted the cryptocurrency market
The Bitcoin price has drop below $6,500, which last week had reached to $8,000 after a two-week growth rally with a 30% rise in value due to the good expectations with respect to regulations and positive news. The main cryptocurrencies have also been negatively affected by this news where the market capitalization of cryptocurrencies has fallen below $ 225 billion, 16% less compared to last week.