The price of Bitcoin has just registered a bump of more than $750, rising more than 10% in just 24 hours from July 17th to July 18th, 2018, a rebound that led the main cryptocurrency to reach almost $7,500.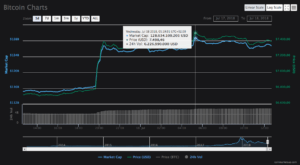 This movement also boosted the market on a global scale with most cryptocurrencies increasing their value, elevating the global market capitalization to $300 billion, rising 10% like Bitcoin.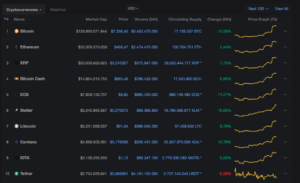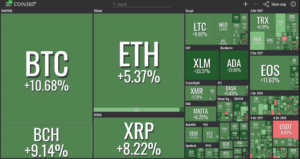 What is the reason behind Bitcoin's price pump?
There are several possible reasons that could be behind it:
SEC: the Exchange-Traded Fund (ETF) of Bitcoin is a novelty keeping investors looking at the crypto market and the Security and Exchange Commission of the United States' (SEC) latest decisions. A possible reason for the rise in the market could be related to the request for a license the Chicago Board Options Exchange (CBOE Global Markets) submitted on behalf of the ETF of Bitcoin to the SEC. If they obtain approval, this would mark the beginning of institutional investors and high economic profiles joining the crypto market, all expected to boost the value of Bitcoin even more. The decision will be made public on August 10th, 2018.
Coinbase: according to this Bloomberg report, the SEC and the Financial Industry Regulatory Authority (FINRA) have given the green light to this cryptocurrency exchange platform to list regulated tokens as values between the assets listed on the platform. Although Coinbase did not receive the green light directly, it did so through the purchase of three companies (Keystone Capital Corp., Venovate Marketplace Inc. and Digital Wealth LLC.) that had the Broker-Dealer registration (BD), Registered Investment Adviser (RIA) and Alternative Trading System (ATS). This event is a real indicator that crypto-assets are gaining more credibility.
BlackRock: another report from Bloomberg this Monday, July 16, that Larry Fink, CEO of BlackRock, the largest stock manager in the world, ordered the formation of a team to work and investigate the best ways to take advantage of blockchain technology and crypto-assets. The intention of the management firm is to analyze the blockchain ecosystem for possible adoption with the sole purpose of formulating new business models to obtain higher levels of profitability.
Lightning Network (LN): the takeoff of the micropayment network over Bitcoin continues, having already exceeded half a million dollars in its routing capacity. The establishment of the LN could be attracting the attention of investors since this network counteracts one of the main criticisms of Bitcoin, being scalability, high commissions and slow transactions.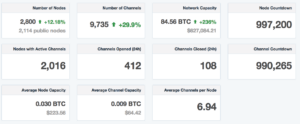 All these announcements are perfect examples of why regulations are not always bad news for the cryptocurrency environment.