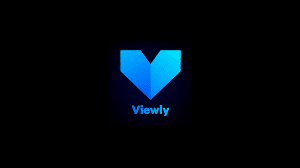 The production and distribution of video content has become widespread and commonplace over the last ten years or so, ever since video-capable smartphones and the internet became accessible to the masses.
Today, the distribution of mainstream video content on a worldwide scale is somewhat monopolized by ad-heavy platforms such as YouTube and Vimeo. This virtual monopoly leads to restrictive policies that must be complied with if one wishes to have content made available through these channels.
Blockchain technology was created as the very antithesis to the centralization concept: blockchain enables a decentralized ecosystem which members of a given community can use in a variety of means, usually in a peer-to-peer manner.
Viewly now enters the ICO playing field offering a thorough decentralization of the video content distribution scenario, enabling users to produce and share content across the blockchain, and make money out of it.
We are releasing a new bounty, it's called Introduce-a-Creator

Spread the word and tag content creators, that you believe should be good for Viewly

How to join: https://t.co/VIoqIzO4Ky#crypto #viewly #officialviewly #viewtoken #joinviewly

— Viewly (@OfficialViewly) December 19, 2017
This piece is an analysis of the facts available about the Viewly ICO. It should not be read as offering advice or a recommendation. While ICOs have quickly become a popular tool for funding projects and start-ups, they can also be very high-risk for token purchasers.
Additionally, ICOs currently have an unclear legal and financial status. Token buyers may find that their purchase does not offer them any security or equity because the ICO is closer to a crowdfunding initiative than a traditional IPO. As such, any investor who plans to buy tokens during any ICO needs to obtain all relevant independent advice and carry out their own appropriate due diligence.
Viewly: content sharing through the blockchain
It is currently difficult to make money through content distribution, as the platform retains most of the profits.
According to this ICO's white paper, Viewly is intended as a 'social video platform', which they define as a 'decentralized video platform powered by blockchain and peer-to-peer sharing technologies'.
What this means, in the creators' words, is that Viewly will offer video content/sharing distribution without ads, where community members can profit through a variety of means, such as micro-payments, fan patronage, and sponsored endorsements.
It is worth highlighting that Viewly will enter a private beta testing phase soon. The actual video platform will not be launched until 2019 at the earliest, and that is assuming the ICO goes according to plan.
As we gear up for 2018, we'd like to take this opportunity to share the Viewly roadmap with you, our supporters: https://t.co/bFZlypNpU8#viewly #roadmap #blockchain #viewtoken pic.twitter.com/fLx5DLudpz

— Viewly (@OfficialViewly) January 12, 2018
Viewly in figures & quick facts
We are happy to announce the long-anticipated Viewly tokensale. The main token sale event will commence on February 22nd, 2018.
You can find more info by visiting the following link: https://t.co/ail3tWWNAD#viewlyofficial #tokensale #joinviewly #crypto pic.twitter.com/NeeTp7PXSF

— Viewly (@OfficialViewly) January 19, 2018
Token Name – VIEW
Pre-ICO Start Date – October 2017
ICO Start Date – February 22, 2018
ICO End Date – 30 days after the start date, or until hard cap is reached
Token worth – $0.45
Soft cap – $4m
Hard cap – $12m
The Viewly token
As with any other ICO, the company will issue its own currency, the Viewly token (VIEW)
Once created, the CRPT token will be distributed as follows:
Pre-ICO – 10%
ICO Token Sale – 40%
Founders and team – 18%
Supporters – 9%
Bounty – 3%
Creators & Influencers – 20%
Reserve fund – 15%
The team
Our team continues to expand
Jure Koren #devops – responsible for setting up Viewly's infrastructure

Marko Stojkoski #community management – brings promotional and communication skills to Viewlyhttps://t.co/Leee0otUil

Follow, like & retweet#officialviewly #ICOs #blockchain

— Viewly (@OfficialViewly) December 15, 2017
The Viewly website features a core team of ten people, plus five advisors.
The team includes a balanced diversity of disciplines, including product development, infrastructure, community management, and associated roles.
The advisory board brings in more specific cryptocurrency expertise.
All staff feature links to their LinkedIn profiles.
Bitcoin Foundation Co-founder Charlie Shrem joins Viewly's Advisory Teamhttps://t.co/RIEk1DK1MA
Please help us with a retweet, upvote and some claps!

Welcome @CharlieShrem, it's an honor to have you on the team!#news #blockchain #bitcoin #viewtoken #officialviewly #viewly pic.twitter.com/otzKTzXsHj

— Viewly (@OfficialViewly) December 7, 2017
Overall, the team offers a carefully crafted balance that inspires confidence in the project.
Social media presence and digital footprint
As we move into the new year, we're spreading some cheer to our Viewly community with our Community Lucky Draw.
Two contestants won 500 VIEW tokens each and one honorable mention got 200 VIEW Tokens for going the extra mile!
Here is how you can enter :https://t.co/l90QzIECiR

— Viewly (@OfficialViewly) January 1, 2018
A strong presence on social media is usually a good indicator of a company's popularity, though it is not the only factor that determines success.
Here are the numbers for Viewly at the time of writing (late January 2018).
Twitter – 183 followers
Facebook – 333 followers
Medium – followers
LinkedIn – 11 followers
Telegram – 1,527 followers
Instagram – 60 followers
Viewly's current presence on social media appears quite poor.
This does not necessarily mean failure at this point, as it is quite common for start-up ICOs to feature a rather inadequate following on social media.
What it does mean however is that the Viewly team will be playing catch-up big time in terms of social reach, as many ICOs are running ahead at this point.
A video content sharing platform should strive to have a far larger presence on social media, and at the very least, its own video channel. There isn't a single piece of promotional media that can be attributed to Viewly, which raises a number of questions.
Viewly does have an Instagram account at least, with a rather sparse following.
Overall, this ICO's presence on social media is negligible.
Competition
Video content sharing through the blockchain is a popular target for ICOs, due to its potential for acceptance and a certain 'cool' factor to it.
There are plenty of ICOs out there offering media sharing platforms: SocialX, Viuly, TV-Two (which I recently reviewed), and countless others.
Many of these ICOs will fail, of course. Perhaps all of them. The point to be made is that Viewly enters a crowded market where it may be nigh on impossible to find room to thrive.
Website quality & layout
New slick design and graphics!

Our website just received an upgrade- complete with better graphics and layout for easier navigation and access to information. How do you like it?https://t.co/jW1kpd2xZk

Retweet and like#officialviewly #newdesign #viewly #blockchain #crypto

— Viewly (@OfficialViewly) January 2, 2018
An ICO's website is the first port of call for any potential investors, and if the site isn't appealing enough, they will move on and forget about your proposition, no matter how good or viable it may be. It is therefore imperative to design a good website, to make a strong and lasting first impression.
Viewly's website is neat and futuristic looking, featuring a media-oriented theme. It's small enough, too, fielding just two pages beside the landing page.
The site describes a problem, and how Viewly intends to address it, three blogposts, and that's about it.
It's hard to rate this website other than 'Acceptable', as it does the job and nothing more.
White paper
A well laid out, informative, comprehensive white paper is a must for any ICO, if they are to be taken seriously. Documentation is sometimes treated as an afterthought, leaving many companies open to some criticism.
Viewly's white paper is a competent document, featuring good content, good layout, and good grammar. The entire Viewly proposition is properly explained, as well as background to the enterprise, etc.
The one flaw of this paper however, is the inclusion of excessive technical jargon. This is an awful habit of many ICOs. Technical information is all well and good, but it should not be included in the main white paper. A technical fact sheet would be a far more suitable location. I recently reviewed another ICO, Omnitude, which took this route, and got a much better score because of it.
In Viewly's case, the Whitepaper ranks as 'Acceptable'.
Conclusion
Producing, sharing, and monetizing video content on the blockchain is a sound proposition. The aim of dethroning giants such as YouTube is laudable, and so is the decentralization proposition. Monopolies are not good for any industry.
Viewly does raise a number of doubts about its viability, however. The video sharing ecosystem on the blockchain is already overpopulated, almost to the point of saturation.
Also, the actual Viewly platform does not yet exist outside testing grounds, and it will be another year before it goes live, if at all.
By then, it may be far too late.
We'll track Viewly's progress in due course.