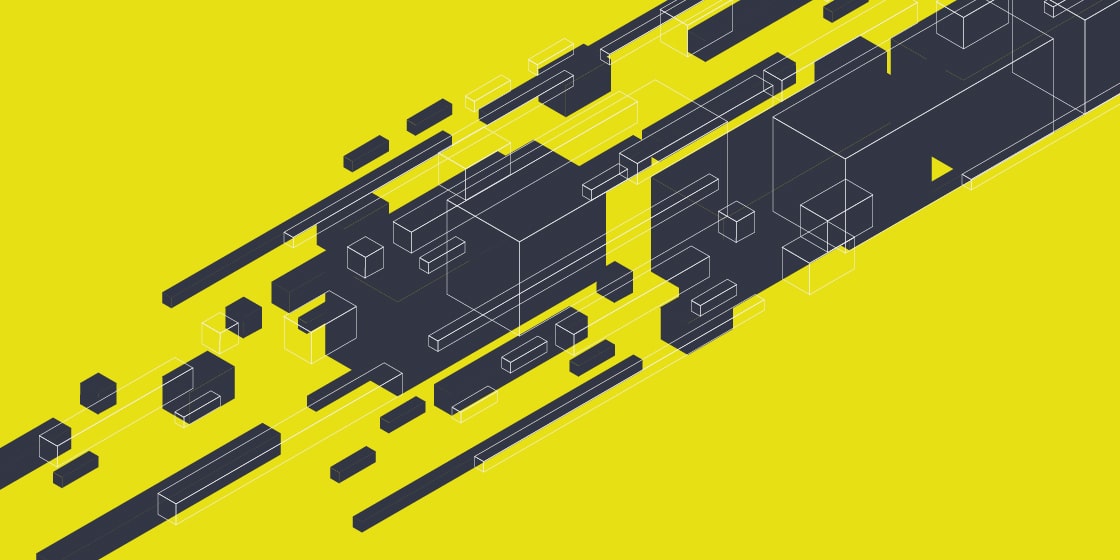 eCommerce has a very simple definition: The provision of goods and services online, via electronic means.
People love shopping. It is one the most common leisure activities. Million of people do it every day, and up to a couple of decades ago, customers had to physically visit their nearest shopping emporium to satisfy their spending needs.
The advent of the internet heralded the arrival of a new era of shopping. You can shop from anywhere these days. All you need is a device with access to the internet, and a credit card or e-wallet.
And eCommerce is big business, too. The industry was worth an astonishing $1.86tn. And it shows no signs of stopping. eCommerce's worth is expected to top $4.48tn by the year 2021.
But while the definition and concept for the eCommerce industry may be simple, if one looks under the hood however, eCommerce is anything but.
The industry includes a wide array of technologies and professional disciplines such as supply chain, marketing, warehousing, etc., all with one single goal in mind: To deliver the item or service to the customer's door, as quickly as possible.
This complexity in the eCommerce landscape means that there is a market gap for making things simpler.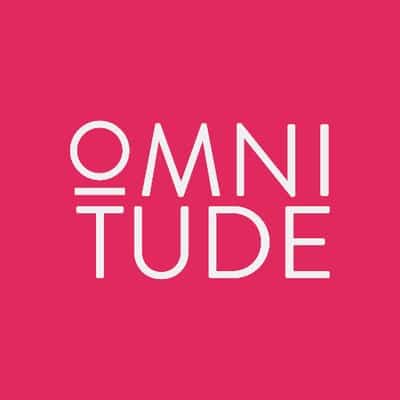 Omnitude is a brand new ICO that aims to achieve exactly that. Its value proposition is based on using blockchain technology as middleware to connect eCommerce platforms and enterprise systems.
Omnitude is a revolutionary new idea that will re-invent how we all use #blockchain technology as customers, retailers, manufacturers and entrepreneurs. Find out more – read our #WhitePaper here: https://t.co/0Zgslclgxb#ecommerce #startup #preICO #ICO #blockchaintechnology pic.twitter.com/3oOB6FqD7P

— Omnitude (@Omnitudeorg) January 18, 2018
This piece is an analysis of the facts available about the Omnitude ICO. It should not be read as offering advice or a recommendation. While ICOs have quickly become a popular tool for funding projects and start-ups, they can also be very high-risk for token purchasers.
Additionally, ICOs currently have an unclear legal and financial status. Token buyers may find that their purchase does not offer them any security or equity because the ICO is closer to a crowdfunding initiative than a traditional IPO. As such, any investor who plans to buy tokens during any ICO needs to obtain all relevant independent advice and carry out their own appropriate due diligence.
Omnitude: Middleware services built on blockchain technology
The underlying complexity of the eCommerce ecosystem calls for the simplification of the industry.
There currently are a myriad of independent eCommerce platforms, built on different technologies, which means these platforms pose integration challenges.
Omnitude offers a middleware solution to the challenges of eCommerce, including the seamless integration of diverse platforms and enterprise systems, and also fraud prevention services, all built on the blockchain.
Omnitude's Supply Chain solution will allow individual items or shipments tagged with identifiers to be tracked as they move along the #supplychain. Find out more features here: https://t.co/tbZuCZwEsl#blockchain #omnitude #ecommerce #startup pic.twitter.com/qtwPUuleeb

— Omnitude (@Omnitudeorg) January 17, 2018
According to its website, 'Omnitude is a blockchain smart platform that connects blockchain technologies, eCommerce platforms & enterprise systems involved in building end to end supply chains.'
Omnitude in figures & quick facts
Token Name ECOM
Total Tokens Produced – 100,000,000
Token Value (Pre-sale) – 1 ECOM = $0.40
Token Value (ICO) – 1 ECOM = $0.46
Hard cap – $23m (50m ECOM)
ICO Start Date – Q1 2018
ICO End Date – tbd
The Omnitude token
As with any other ICO, the company will issue its own currency, the Omnitude token (ECOM).
Merchants will use the ECOM token to make payments to other users of the platform, while customers can use it as an alternative to fiat currencies.
Once created, the ECOM token will be distributed as follows:
Team & Advisors – 12%
Pre-Sale Investors – 5%
Token Sale Investors – 50%
Omnitude Foundation – 33%
The team
Find out more about the team behind Omnitude here https://t.co/nkjlO2zWJt#Omnitude #BlockchainTechnology #ecommerce #agency #startup #onlineretail #secure #revolutionary pic.twitter.com/fHFIu9uTcO

— Omnitude (@Omnitudeorg) January 19, 2018
Omnitude's website presents a core team of 8 people, plus 4 advisors, which includes a 'blockchain mob'.
The team itself includes a lot of managerial and director roles, with only one person listed as 'blockchain expert'. This begs the question of who actually does the work within this ICO.
There is no link to any LinkedIn profile so it is not possible to independently verify the team's claims of past expertise.
Learn more about Omnitude's team here.
Social Media presence and digital footprint
A strong presence on Social Media is usually a good indicator of a company's popularity, though it is not the only factor that determines success.
Here's the numbers for Omnitude at the time of writing (January 2018).
Twitter – 218 followers
Facebook – 141 followers
LinkedIn – 21 followers
Telegram – 207 followers
These numbers are not particularly remarkable, but this in itself does not denote success or failure, it simply highlights the need for more work on the ICOs part.
Global reach through Social Media requires a lot of work, so Omnitude's team of managers and directors does have a lot of work to cover if they intend to attain success.
Competition
eCommerce is a rather popular choice for ICOs, it seems, and Omnitude will not find itself alone in the playing field by any means.
Omnitude's Supply Chain solution will allow individual items or shipments tagged with identifiers to be tracked as they move along the #supplychain. Find out more features here: https://t.co/tbZuCZwEsl#blockchain #omnitude #ecommerce #startup pic.twitter.com/qtwPUuleeb

— Omnitude (@Omnitudeorg) January 17, 2018
KEYRPTO, EiraCube, JWC Ventures, and a few others will be in direct competition with Omnitude, so the fight for dominance is going to be fierce.
Omnitude's lack of any substantial presence on Social Media may hinder its chances for success in the long run.
Website quality & layout
An ICO's website is the first port of call for any potential investors, and if the site isn't appealing enough, they will move on and forget about your proposition, no matter how good or viable it may be. It is therefore imperative to design a good website, to make a strong and lasting first impression.
Omnitude's website is simple, but elegant. It displays all the necessary information clearly and concisely, with a nice color scheme to boot.
The site only has four pages (Home, About, How it works, and Team), but all the information is there. The page is secure, and easy to navigate.
Overall, the Omnitude site ranks as 'Good'.
Whitepaper
A well laid out, informative, comprehensive Whitepaper is a must for any ICO, if they are to be taken seriously. Documentation is sometimes treated as an afterthought, leaving many companies open to some criticism.
Omnitude's Whitepaper comes in two flavors: The technical and non-technical one. They are actually two separate documents, which is a smart move. Many other ICOs would just laden their Whitepaper with a lot of technical jargon just to pad it out, turning the document into a boring and unreadable mess.
It's been an exciting week with the launch of our whitepaper (https://t.co/nkjlO2zWJt) we've got that #FridayFeeling

— Omnitude (@Omnitudeorg) January 5, 2018
In this case, there is a clever and welcome separation of both types, and kudos to Omnitude for that.
The non-technical paper itself is brief but complete, offering all the info required in a clear, easy to read manner.
The technical Whitepaper follows the same format. It is a good technical document that clearly explains the technology underlying the Omnitude proposition.
The separation of both documents alone earns Omnitude a lot of positive points. Overall, this ICO's Whitepapers rank as 'Good'.
Conclusion
Shopping will never go out of fashion. People enjoy spending money to get stuff, either online or offline.
So it stands to reason that any ICOs working on the eCommerce ecosystem have a good chance to succeed, if their value proposition is unique and sound.
As mentioned above, there currently are plenty of ICOs offering eCommerce & supply chain services, so it's going to be a tough struggle for domination.
We'll revisit Omnitude's progress in due course.