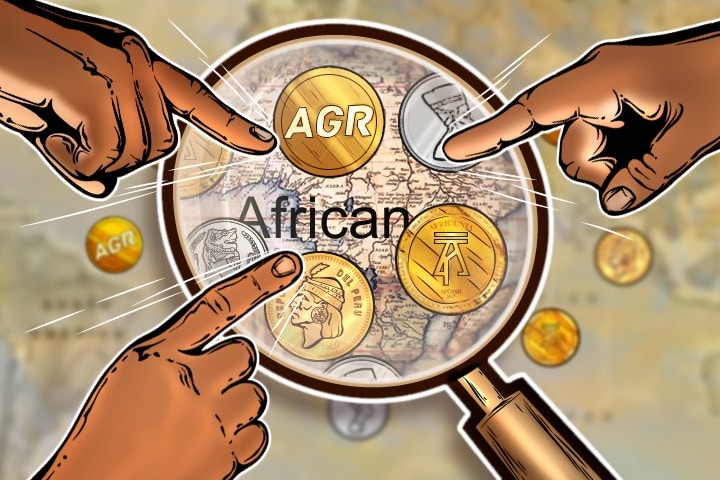 The number of ICOs from Africa are  almost insignificant when compared to the huge numbers from Europe, Asia, and America – but the crypto fundraising could bring new opportunities to the continent in the years to come.
ICOs have become popular as an unconventional (well, it is already conventional in the cryptosphere) way of raising funds for startups. Last year alone, ICOs brought in funds in excess of $3.5 billion, far beyond anything more traditional methods ever dared to imagine.
Considering the fact that one of the major challenges startups face is capital, and most banks in Africa are usually reluctant to give out loans – especially when founders have no collateral – ICOs dominating the scene was to be expected. This challenge has drawn founders to utilizing an ICO in raising needed capital. African startups with blockchain-based solutions are also getting on board.
Some successful ICOs, like Cryptogene and Humaniq, were indigenous to Africa. They have since concluded their ICO and started deploying their solutions, so our focus in this post is ICOs that are ongoing and indigenous to Africa.
This project aims to be the first fully digital open bank based on blockchain technology. Africunia's MVP includes not only offering the usual services expected from a bank like opening savings/current bank accounts, issuing credit and debit cards, giving out loans and offering exchange services, but also bank-to-bank transactions and integrating crypto startups with conventional banks.
Pre-order has since ended last year. The ICO is currently ongoing and due to end on February 28th. Tokens issued are called AFCASH, they are securities and can be used to access Africunia's crypto services.
Over a ten-year span, Africunia intends to create 10 billion AFCASH with 1 billion released into circulation yearly. According to the company, those holding their tokens would be able to earn income from it after the ICO, through payment from 20% of the company's yearly profit. Payment for AFCASH can be made through fiat or cryptocurrency.
High costs have always trailed remittances across borders, even when services like Western Union or MoneyGram are used. Apart from that, there are issues of mismanagement, as those receiving the remittances do not utilize the funds for the sender's purpose. To solve these challenges, SureRemit is transferring these transactions to the blockchain. Now, immigrants can remit funds with low fees, while spending of the funds is monitored to rule out mismanagement.
SureRemit's pre-ICO ended earlier this month. ICO was scheduled to hold from January 10th until February 10th this year. However, the company has since reached its hardcap of $10 million and ended the crowdsale. The 500 million tokens, RMT, were sold at $0.02 each and were bought using fiat or cryptocurrency.
For those wishing to combine all the top performing coins in one portfolio while maximizing profit and hedging loss, AgreCoin has the perfect solution. The project also helps you invest in obscure coins with good prospects. Your portfolio would be given a particular value in AgreCoin, which rises in value as your portfolio grows.
The South African based ICO started crowdsale December 1st last year to end January 31st this year.
It is believed that this revolutionary way of raising funds for entrepreneurial projects could be Africa's ticket to a robust economy and global development.
Would you like to see other cryptocurrencies or ICOs reviewed here? Please, let us know in the comments.
[ninja-inline id=4875]