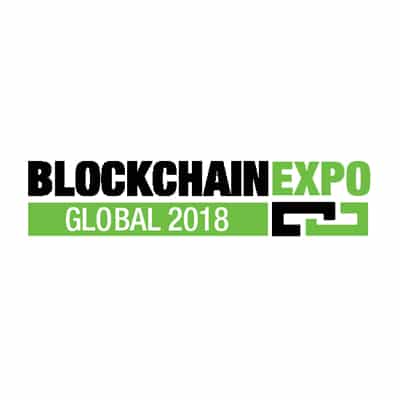 London, Amsterdam and North America events:
When and where is it on?
Blockchain Expo World Series offers three events in 2018. Firstly, Blockchain Expo Global is coming to London Olympia on 18th to 19th April. This is followed by Blockchain Expo Europe at RAI Amsterdam on 27th to 28th June. The 2018 World Series concludes with Blockchain Expo North America at Santa Clara, Silicon Valley, on 28th to 29th November.
https://blockchain-expo.com/global/
https://blockchain-expo.com/europe/
https://blockchain-expo.com/northamerica/
How many years has it been going?
This is the second full year that Blockchain Expo World Series will be running.
What was the inspiration to start it?
The event was inspired by the potential offered by blockchain in major industries, including supply chain, finance, entertainment, law, and more.
What exciting things can people look forward to?
Blockchain Expo is designed to address the development, adoption, and potential of blockchain technologies across major industries, which means there will be something for everyone.
What opportunities are on offer for those attending?
Blockchain Expo is co-located with IoT Tech Expo and AI Expo, so delegates are able to learn about the most disruptive technologies impacting all industries.
In addition to an extensive exhibition hall where over 300 companies take part, delegates are offered a range of conference tracks. These include Blockchain for Enterprise and Transforming Financial Services, which explore the impact and potential of blockchain on industry; as well as ICOs and Cryptofinance and a track dedicated to Cryptocurrencies, to enable investors to learn about the emerging coin offerings.
Those attending on a Gold or Ultimate Conference Pass are offered a range of networking opportunities, including use of the exclusive application, and an invitation to drinks within the venue.
Who will be speaking?
Confirmed speakers for the 2018 World Series include the likes of Hyperledger, Daimler, Visa, Lloyds Banking Group, Waves, Enterprise Ethereum Alliance, and more.
Find out more about the confirmed speakers for Blockchain Expo World Series at:
https://blockchain-expo.com/global/speakers/
https://blockchain-expo.com/europe/speakers/
https://blockchain-expo.com/northamerica/speakers/
What tips would you give to people attending to get the most out of it?
Delegates are advised to make full use of the networking tool for meeting and scheduling meetings with fellow delegates, exhibitors and speakers. The tool also contains an agenda function, helping you to select and track your preferred talks.
How can people book tickets / when does it usually sell out?
To find out more, and book your place, see our event websites:
https://blockchain-expo.com/global/
https://blockchain-expo.com/europe/
https://blockchain-expo.com/northamerica/