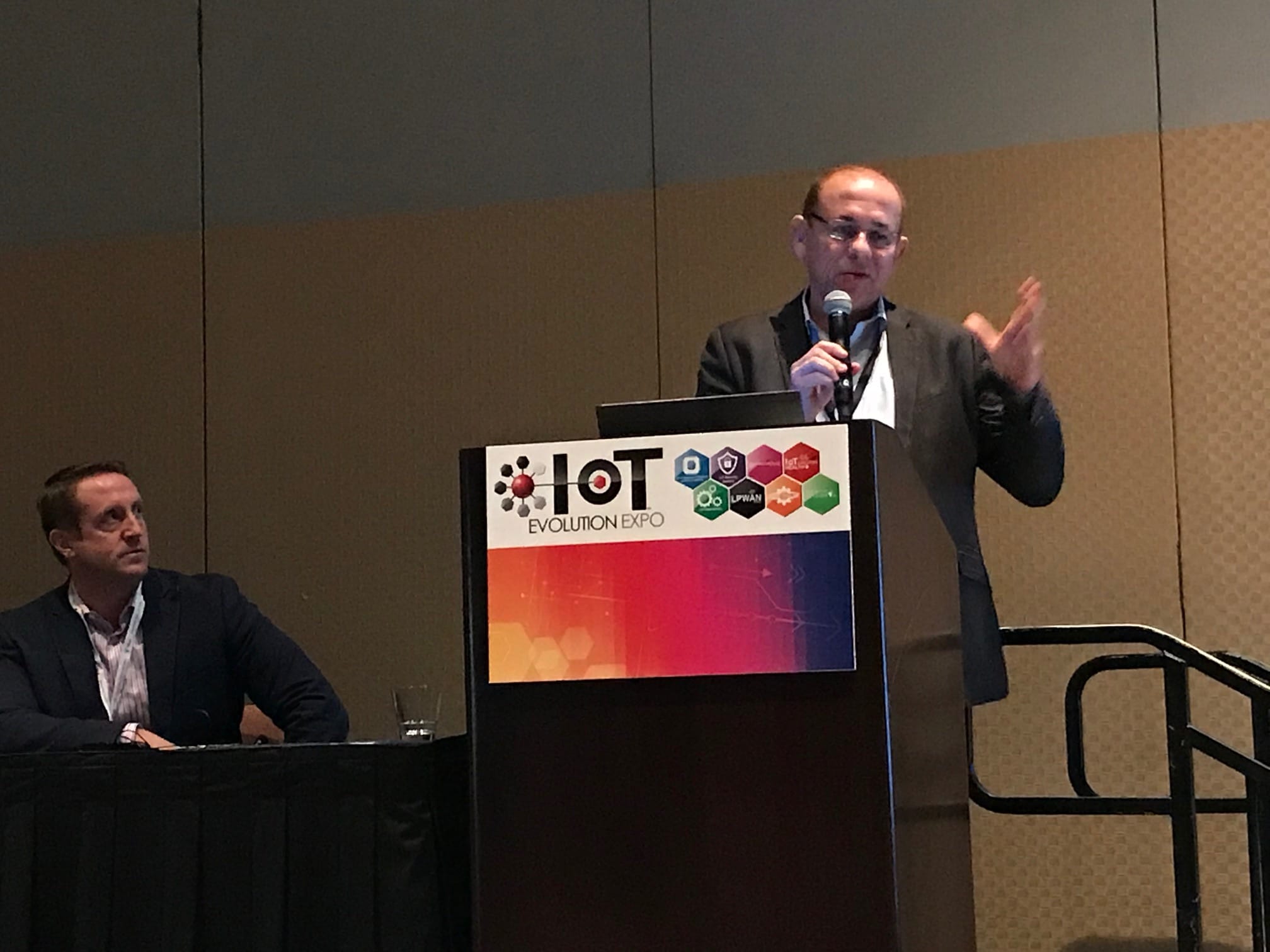 Everyone is talking about blockchain being the new internet, but how is the analogy made? Dr. Claudio Lima, co-founder of the Blockchain Engineering Council, BEC, a newly-formed organization in the US that develops and promotes specialized and advanced blockchain technology and frameworks, starts at the beginning.
Today, Dr. Lima gave a presentation at the IoT Expo Evolution 2018 in Orlando on the topic of the Internet of Things, IoT and blockchain in which he explored this new world.
Today the internet is centralized at service and application level, such as web-hosting, DNS services, social media, search engines, email services, cloud computing, and so on. The data can be distributed around the world and computer resources concentrated in physical or virtual data servers. Companies like Google, eBay, Yahoo, and Amazon own and maintain these infrastructures, so that the ownership is centralized.
Blockchain leading the way to decentralization
"By contrast, the blockchain is based on distributed database or ledgers, characterized by what I call the three Ts," says Dr. Lima, "which are the foundation of the blockchain technology."
The three Ts, according to Dr Lima are Trustability, Transparency, and Traceability, and this is what he claims will create the next generation internet, based on completely new and disruptive services, applications, and architectures.
Such new innovation comes with the latest decentralized software and applications, called DApps, where no single entity has control or ownership like in today's service-centralized internet. This creates a new definition of a Decentralized Internet, powered by peer-to-peer (P2P) distributed ledgers, most known as blockchain.
Here, a network of independent and autonomous virtual machines, such as BOTs, would be allowed to run over the distributed ledgers without interacting with any centralized server.  This creates the truly decentralized internet, where decentralized applications would be more resilient to single point of failure, and most importantly, to cyberattacks.
A step further: decentralized ownership
Dr. Lima says: "If you consider the apps on your mobile; these are currently based on the centralized client-server internet approach. Some company owns the app, and the data collated is saved on a set of servers. They may be cloud-based – which can give the appearance of decentralization, because they are geographically distributed in a number of data servers – but they do not pass the decentralized ownership test."
Dr. Lima used the example of the the trading community where there is a growing interest in AI and BOTS.
"Traders using BOTs are often still tethered to a client-server app or API and this has implications in the future for security. If a hacker can access a centralized BOT infrastructure, then the client base can be compromised. If on the other hand, this trading BOT is a blockchain DApp, which is decentralized in nature, then the user has a much higher degree of protection against failures and cyberattacks, as they are autonomous entities."
As part of his work with BEC, Dr. Lima looks at blockchain standards, technical reference models, projects, feasibility studies. Through his partnerships with the industry, government, start-ups, and investors, driving Blockchain adoption, Dr. Lima is defining new and emerging concepts of autonomous AI-driven systems.
"The Internet of Things, for example;" he says, "We grapple with whether this is a 'device' or a 'thing'. We tend to agree that is it most likely a 'thing' since it can be considered either a physical device or piece of hardware, or software, a virtual agent or DApp.
"In another evolution of the same concept, we tend to view AI BOTs as intelligent pieces of machinery that can work on distributed ledger architecture, which are not connected to any centralized server. As a DApp, a BOT is very much more powerful and secure."
Decentralizing shared economies
Dr. Lima cites the examples of Uber and Airbnb as 'shared economies' where there are shared assets which are valuable where users can monetize their value, but where the ultimate control – and value – is still vested in a centralized company, using the centralized service internet model.
"The principle of a 'shared economy', however, can be applied to both the new and decentralized Internet, but the difference is in the blockchain technology we're adopting. In blockchain, aka the new internet, the data, applications and value are decentralized, giving control to users, by allowing peer-to-peer interactions, what we can call a truly Decentralised Sharing Economy, which is much more powerful for users regarding the applications they own and run."