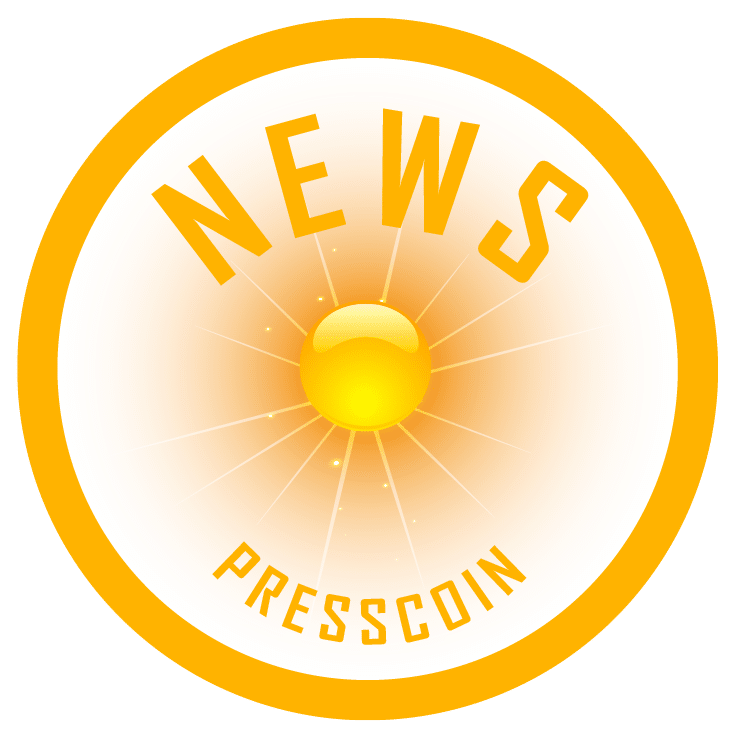 Thomas Jefferson once said that The man who reads nothing at all is better educated than the man who reads nothing but newspapers.
Jefferson spoke those words at a time when global connectivity was nothing but an Utopian dream in some visionary's mind. Yet, the utterance is still as relevant today as it was during Jefferson's time in the spotlight.
Jefferson of course is one of the Founding Fathers of the United States, and is credited with writing the Declaration of Independence, a pivotal moment in American history.
In pure American president style, however, his slate wasn't quite squeaky clean. Jefferson was known to profit from plantations worked by slaves, and there's disputed evidence tat he may have fathered illicit children with one of them after the death of his wife.
We'll focus on Jefferson's controversial relationship with the media, as it's quite relevant to this piece.
The issue of 'fake news' may have recently become one of President Trump's favorite catchphrases, but it has been around for a while Jefferson was certainly familiar with it.
Why PressCoin will succeed where others have failed https://t.co/mlANcZc37e#fightfakenews #factsfirst #PressCoin #news #journalism #democracy #blockchain #p2p #crowdsale #tokensale #cryptocurrencies #cryptocurrency #ICOs pic.twitter.com/qHaJX22uIn

— PressCoin (@realPressCoin) November 28, 2017
Free press is of course one of the supporting pillars of any civilized society. Take that pillar away, and one of the fundamental support mechanisms for freedom vanishes along with it.
But freedom of the press can be curtailed by Government, powerful lobby groups, or even criminal organizations. People are losing confidence in what the press prints, because it may appeared biased.
Enter PressCoin, an ICO that intends to support a network of independent media organizations, thus fostering the decentralization of information.
This piece is a full disclosure, a statement of facts without any intention of advice or endorsement about PressCoin's value offer.
PressCoin: The decentralization of media
The preservation of independent, unbiased media is one of PressCoin's objectives. Using the blockchain as its support platform, PressCoin intends to redesign the process of information delivery. The company's proposition is meant to empower people with new ways to handle the information flow, thus fomenting a newly found freedom of the press, free of corporate or editorial constraints.
In short, PressCoin offers a cryptoeconomy platform for an independent press.
Listen to "What is the PressCoin Economy?" (3 min listen)https://t.co/Ljnv5t7QY6#presscoin #fightfakenews #factsfirst #icos #cryptocurrencies #crowdsale #tokensale #democracy #freedom #politics

— PressCoin (@realPressCoin) November 27, 2017
PressCoin in numbers & quick facts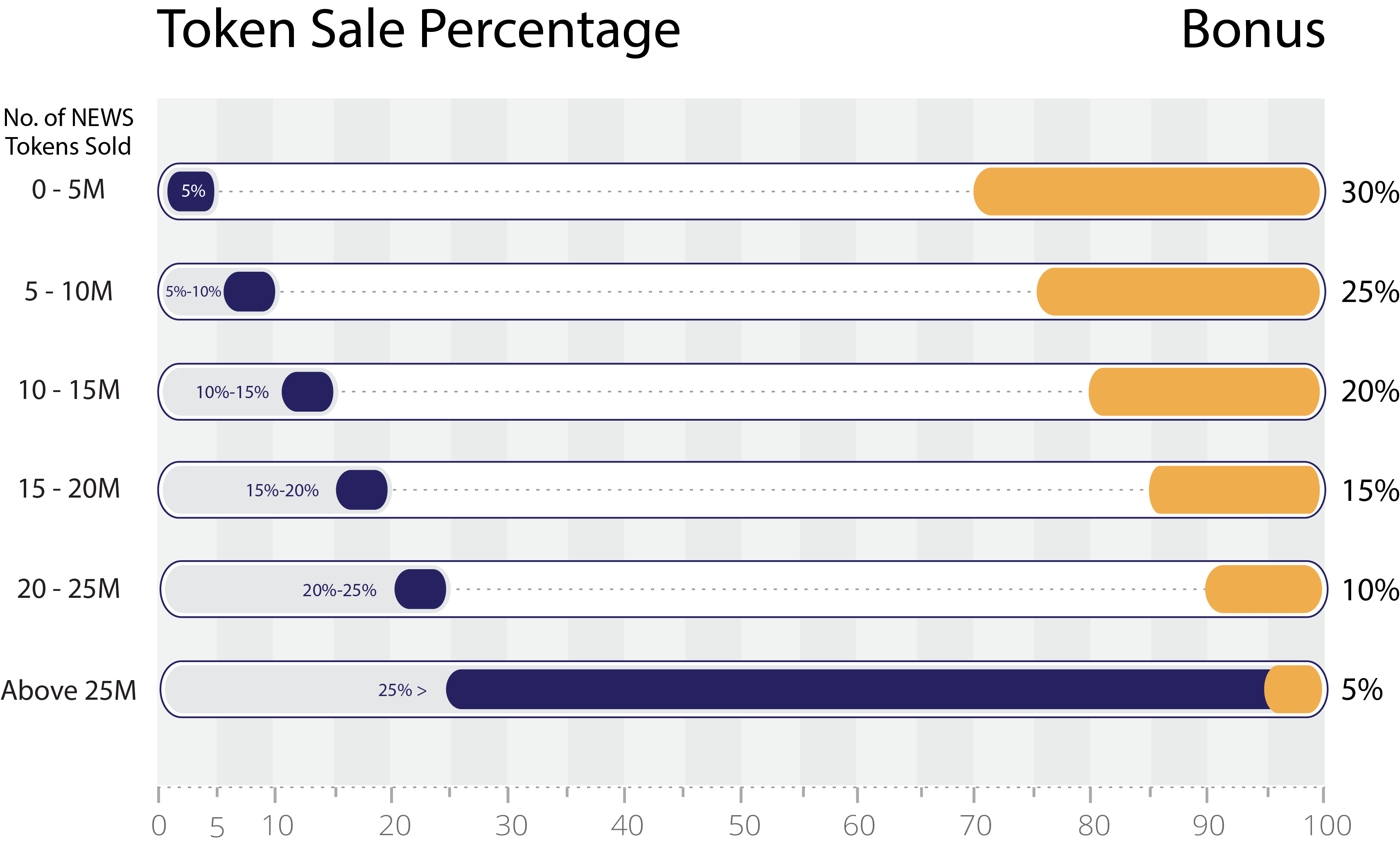 Pre-ICO
Pre-ICO start date: November 22, 2017 (ongoing now)
Pre-ICO ends: December 10, 2017
Pre-ICO bonus: 30%
ICO
ICO start date: December 11, 2017
ICO ends: January 8, 2018
Hard cap: 100m NEWS tokens (1 token=1 USD)
Soft cap: 2m NEWS tokens
The PressCoin token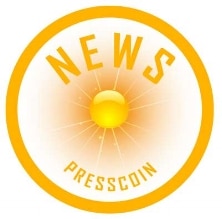 As with any other ICO, the company will issue its own currency, the NEWS token. This token will be based on the ERC-20 standard, which utilizes the Ethereum blockchain.
It is worth noting that NEWS tokens are 'equity' tokens, which means they represent an actual share of the PressCoin company. Token holders have the right to object to the board, as a part of PressCoin PLC.
Once created, the tokens will be allocated as follows: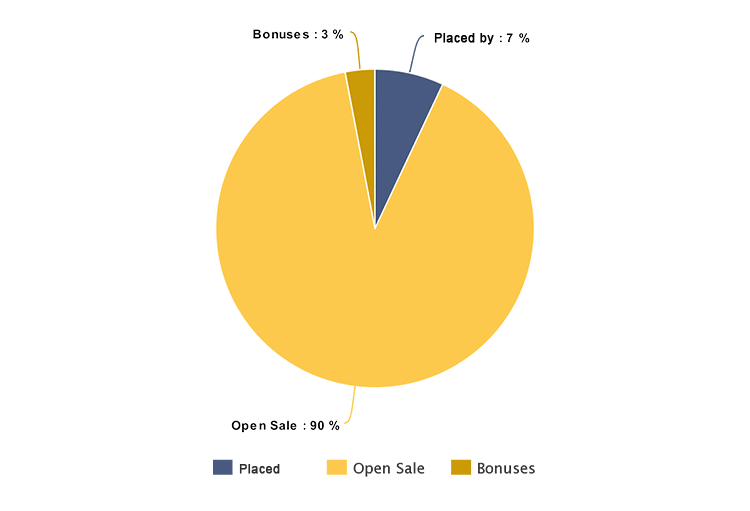 90% for the open sale
7% for the founders
3% bonuses
How does PressCoin work
Who is going to win? Real News, or Fake News?
You can help decide – support PressCoin https://t.co/ZqBDI3j7PF https://t.co/VsfmIbzM6D pic.twitter.com/vk4gxBn8VH

— PressCoin (@realPressCoin) November 20, 2017
PressCoin will make 90% of its tokens available for investors. Acquiring these tokens will enable the token holder to access to a connected set of platforms, where payouts to all the participants and co-creators of the PressCoin economy (content creators, journalists, moderators, consumers, etc.) are determined by algorithms weighted in terms of complexity of the tasks, time and effort needed, and most importantly, the impact on the revenue.
According to the company, PressCoin 'represents an unprecedented opportunity to create a strong and independent free press.'
The team
The company's website presents three boards, the Leadership Team, the Participation Board, and the Advisory Board. All told, 17 people are listed.
The credentials of those people featured here are rather impressive, with a lot of media & journalism & filmmaking personalities, which fits the overall framework.
Notably, the well known journalist John Pilger is listed among those in the advisory board.
You can learn more about PressCoin's team here.
Social Media presence and digital footprint
A strong presence on Social Media is usually a good indicator of a company's popularity, though it is not the only factor that determines success.
Here's the numbers for PressCoin, at the time of writing (December 2017).
Twitter – 112 followers
Facebook – 162 followers
LinkedIn – 16 followers
YouTube channel – 8 followers
Rather poor numbers, but many ICOs struggle to get a foothold on Social Media while in the start-up phase, so this in itself is not an indicator of anything amiss.
Overall, however, PressCoin's digital footprint is not particularly newsworthy.
Website quality & layout
PressCoin's website is rather snazzy and colourful, and its focal point bears more than a passing resemblance to HAL 9000's interface. Whether is is intentional or merely a coincidence, remains up for debate.
The website is secure, which is to be expected for an ICO. And the colour scheme is rather pretty, so the graphic designers have done a great job here.
Overall, PressCoin's website gets a thumbs up.
Whitepaper
A well laid out, informative, comprehensive Whitepaper is a must for any ICO, if they are to be taken seriously. Documentation is sometimes treated as an afterthought, leaving many companies open to some criticism.
PressCoin's Whitepaper is a little convoluted and repetitive, and it uses many buzzwords and technicalities that obscure the ICO's true purpose. I found the concepts diluted. On the plus side, the Whitepaper is offered in different languages through the website, which expands its value.
Conclusion
PressCoin's proposition is a little confusing and unspecific. It's hard to appreciate what the value is in PressCoin's offering, it would be clear to see this aspect more clearly explained. Journalistic freedom is one of the cornerstones underpinning democratic values. The decentralization of this freedom may impinge on the very fabric of what journalism is meant to be, the free communication of information and ideas from the people, for the people.
Check out PressCoin's Whitepaper for more information.