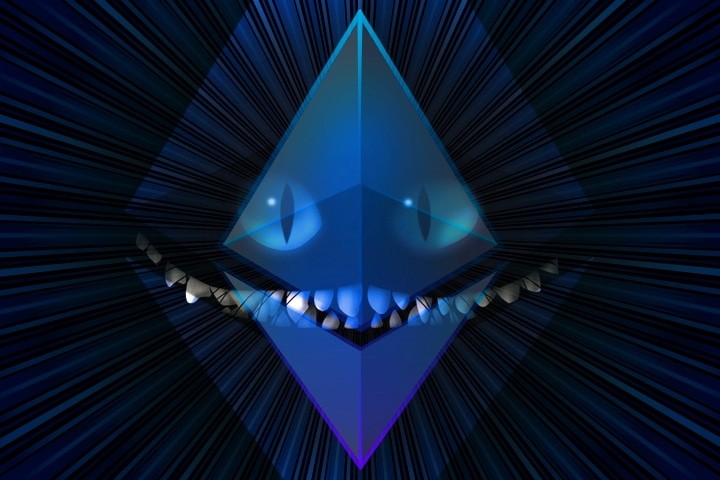 It isn't very often that cryptocurrency and fun are mentioned in the same breath, with the majority of crypto-related headlines this year trained on the financial and banking world's awakening to Bitcoin, as well as the corporate hype surrounding token generating events and blockchain innovations.
But a breath of fresh air has just entered the cryptosphere, with Ethereum-based online game Cryptokitties going viral over the past week, with thousands of players seemingly caught up in the craze of buying, breeding and selling virtual cats.
Developed by Axiom Zen, The game's model is familiar enough to gamers, featuring a Pokemon-style trading card game, with blockchain-based "kitties" representing a wide range of unique cats, randomly generated by the game (called Gen 0 kitties) and through the "breeding" of existing cats.


It is the latter that seems to capture the imagination: as characteristics and traits of the parents can randomly transfer or even fuse to their offspring, essentially unlocking a new, unique cat with possibly rare features such as twirly moustaches, beards and uncommon hues. This writer's even seen a weird bird-cat hybrid, so it's likely there will be more outlandish species to be unlocked. The rarer the feature, the higher the price the new kitty might fetch on the marketplace.
Owners can sell their unique cats on the Cryptokitties marketplace, bid on available cats there or even offer up their cats for "Siring" services – offering others the chance to possibly gain the siring cat's unique features in their offspring.
All this, of course, comes at a fee, paid in Ether. Game developers earn about 3.75% of every transaction made on the marketplace, in addition to the full amount paid by players who buy Gen 0 kitties generated every 15 minutes until November next year.
At time of writing, kitties are selling for as little as 0.05 ETH (approximately $22) or as much as 7.5 ETH (approximately $3,300) – with more than 61,400 cats generated so far, the game has earned its developers more than $1.3 million already in less than a week, according to TechCrunch.
The only unexpected downside so far has been the capacity of Ethereum to handle the game's demands. The sheer number of new players buying and selling digital cats on the platform has now made the Cryptokitties smart contract the most-used one on the Ethereum network, accounting for 15% of all transaction volumes yesterday – almost twice that of second-placed exchange EtherDelta's 8%. Network congestion has even prompted Axiom Zen to double the transaction fees temporarily as user complaints of extended transaction delays mount.
Ethereum's ongoing hard fork and further developments will see its "Ethereum 2.0" match Visa's transactional capacity in about five years, according to co-founder Vitalik Buterin, but it would appear that at the moment, the world's most-used alternative blockchain is not able to handle the stresses of an online game.
Where has all the fun in crypto gone to?
It can be difficult to identify how games like Cryptokitties can grow to be so popular so quickly. But the game has arrived at a particular time when millennials are showing up in force to use crypto, so it could be a matter of timing. It could even be the case of sentimentalism from a slightly older generation of 30-plus year olds, brought up in the world of trading games and reliving the same experience in a decentralized marketplace, where kitties are immutably recorded and transacted on the blockchain.
It is also worth noting that early cryptocurrency adopters were active in social channels. The birth of Dogecoin, the meme-inspired, self-confessed joke crypto, was a demonstration of the playful nature of first-generation cryptocurrency users.
Throughout the years, similarly "joke-themed" cryptocurrency and alternative projects have had their say even at the height of ICO dominance. Jesus Coin and Pussy Coin (yes, there was a digital cat developer with its own coin) are some recent ones, though both would be envious of the instant commercial success of Cryptokitties.
Will this be a new era for crypto gaming?
On a more serious note, the seemingly unstoppable growth of Cryptokitties could show the way for game developers to port over traditional gaming models over to blockchain. Its concept of securing digital ownership on a publicly verifiable ledger, for example, can be replicated by many existing popular games, in which players amass vast amounts of digital wealth which are vulnerable to exploits and database failures.
Bitcoin and blockchain, in fact, pioneered an important innovation in online gambling – called the "provably fair" concept, in which gamblers could independently verify the fairness of casino games using cryptographic algorithms, eliminating the need to rely on third-party intermediaries to ensure the fairness of gambling software. While this groundbreaking concept has yet to enter mainstream adoption, it is today the benchmark minimum for all crypto-enabled gambling sites.
That technology, however, was introduced in 2012. And there has been very little in terms of new progress in the games industry when it comes to blockchain innovation.
It may be a while more before Cryptokitty cat-ches up to the rest of the masses in terms of adoption but for the time being, it surely has Axiom Zen developers smiling like a Cheshire cat.