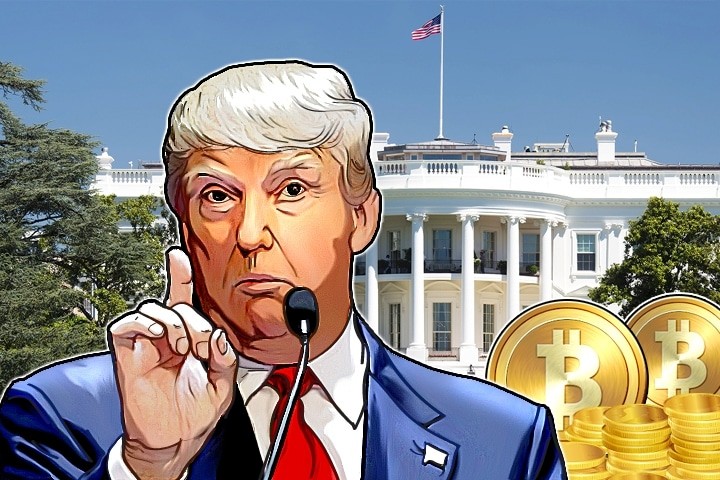 The White House confirmed that it has been closely monitoring cryptocurrencies, with the Trump administration well aware of Bitcoin, on the same week the US Federal Reserve warned about the financial risks posed by the world's most traded cryptocurrency.
In a press briefing on Thursday, Press Secretary Sarah Sanders was fielding questions from the media when asked if the US President had plans for regulating cryptocurrency. While declining to give further details, Sanders made it clear that the White House was monitoring the situation and would give further details when available:

""Look, this is an issue, I know, that Tom Bossert, with the homeland security team, an advisor to the President, has brought this up in a meeting earlier this week. I know it's something that he's keeping an eye on. And we'll keep you posted when we have anything further on it."
The comments came on the back of a statement issued by the US Federal Reserve, warning that digital currencies, specifically Bitcoin, pose "financial stability risks.". It did, however, also say that current levels of use, despite an all-time high in price and trading volume, did not bring cause for major concern.
US Federal Reserve vice-chairman of supervision Randy Quarles said:
"More serious financial stability issues may result if they achieve wide-scale usage. (Digital currencies are a) niche product that sometimes garners large headlines. (It) has no intrinsic value, is not the liability of a regulated banking institution, and in leading cases, is not the liability of any institution. Indeed, how to treat and define this new asset is complicated."
Quarles went on to explain that the lack of a stable exchange rate between cryptocurrency would result in liquidity and credit risks that would greatly challenge existing economic systems.
The statements from the White House and US Federal Reserve preceded a sharp slump in Bitcoin price as it slid down to mid $9,000 levels before bouncing back up to above $11,000 over the weekend, bolstered by the news that CME Group had obtained regulatory approval to begin trading Bitcoin futures later this month.