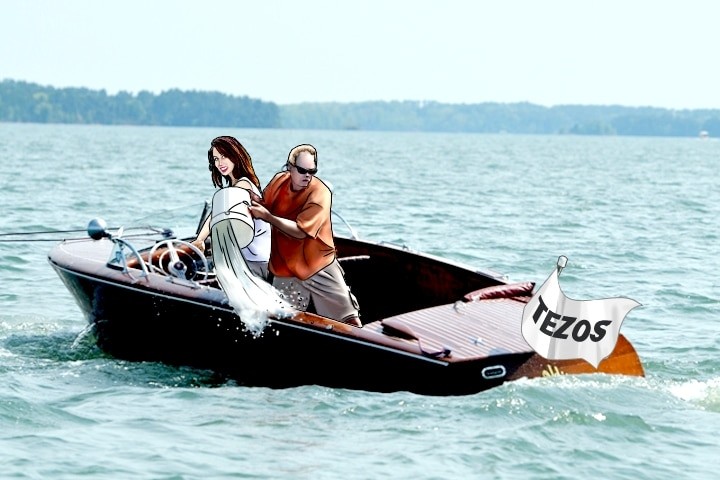 In the face of mounting scandal and a string of lawsuits, under-fire Tezos founders Arthur and Kathleen Beitman are now seeking financial assistance from Switzerland-based Tezos Foundation to cover their rising legal costs.
According to the exclusive piece from Reuters, the lawsuits name the Beitman husband and wife as defendants along with their Delaware-based company, Dynamic Ledger Solutions Inc (DLS), which owns the Tezos source code, as well as the Tezos Foundation. While the couple declined to comment, Georg von Schnurbein, co-author of a book on Swiss foundation governance, told Reuters that the couple had no grounds for their request:
"In my opinion, there is no reason for that because their activities were connected to their Delaware company, not to the foundation."
The news has only served to stoke further tensions within the Tezos community, as it essentially means that the Beitmans are asking to use the funds of ICO participants currently under the administration of the Tezos Foundation – the very same participants who have lodged a series of at least three class action lawsuits in the United States.
The plaintiffs in these lawsuits are alleging federal securities law violations by Tezos, claiming that the token sale had defrauded its participants, who were later informed that what they perceived to be investments were considered as non-refundable donations to the Swiss foundation. The lawsuits are seeking refunds and damages, offering whistleblowers up to 30 per cent of any funds successfully recovered by the US Securities and Exchange Commission (SEC).
In July, Tezos concluded one of the year's most notable Initial Coin Offerings (ICO), raising over $230 million in cryptocurrency assets from thousands of investors. Thanks to cryptocurrency's remarkable rise in valuation since, these proceeds – controlled by Tezos Foundation – are estimated to be worth well over $500 million today.
However, the project faced serious setbacks after a very public fallout between the Beitmans and Tezos Foundation overseer Johann Gevers. From then on, the Tezos project has not shied from controversy, with no developments taking place for months.
Frustrated investors took matters into their own hands, with the first of the class action lawsuits filed against Tezos in November in a US District Court in Florida. The latest, filed on November 29th, invites Tezos investors to contact Hagens Berman Sobol Shapiro LLP, giving a Lead Plaintiff deadline of January 25, 2018.
The couple has kept somewhat silent on the issue, with the latest Tweet from Arthur Beitman showing a slide of purported Tezos developments.