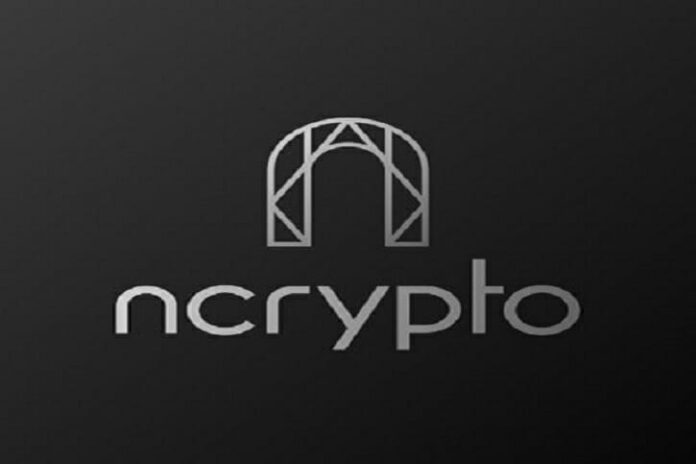 The adoption rate of cryptocurrencies by both businesses and individuals has risen steadily over the past 24 months or so.
As more and more people see the viability and potential of digital currencies, the value and usability of these assets grows and expands.

Mass adoption of cryptocurrencies has not quite occurred yet, as there is still a certain aura of danger and uncertainty around them. People hear about scams, hacks, and other pitfalls, and that aspect certainly exists. People also look at cryptocurrencies with a skeptical eye, from the point of view of technological challenges. Many simply don't know how to get digital currencies in the first place, or how to handle them if they do manage to obtain some.
This is where Ncrypto hopes to make a difference. This new ICO offers a blockchain-based platform where users can deposit & withdraw funds, and work with different currencies, both fiat and digital.
✅ Beta-version release ✅
We have recently released the beta-version(MVP) of Ncrypto platform. You can now register and create your own wallet. Just try some of the amazing features on: https://t.co/2LfRRR9VAT#ICO #blockchain #tokens #TokenSale #technology #IT #DLT pic.twitter.com/2in44pDVWd

— Ncrypto (@N__Crypto) May 24, 2018
Ncrypto: Multi-layered, crypto-management platform
The valuation of the crypto financial ecosystem might hit $1trillion this year, some experts say, which far exceeds many countries' GDP.
Managing that wealth is not going to be an easy task. Ncrypto's platform might facilitate crypto-management for business and individuals.
?What is NCRYPTO platform?

➡️Read the article: https://t.co/yKmr1FE4zN
➡️Join NCrypto and learn more about our use of cryptocurrency: https://t.co/1A8isvMnRu #ICO #BTC #ETH #Technology #Invest #Crypto #Cryptocurrency #Investments #Token #Tokensale #crowdfunding pic.twitter.com/bwoT13yQkS

— Ncrypto (@N__Crypto) March 31, 2018
According to Ncrypto's whitepaper, the platform will enable the following functions:
Deposit funds including fiat (USD/EURO)
Work with different currencies
Exchange at an integrated exchange
Withdraw to card or bank account
Issue own token or asset
Define and set its own logic of crowdfunding
Get an integrated customizing payment model to interact with crowdinvestors
The Ncrypto website states that the user will interact with the system through internet browsers and smartphone apps, which will be released on iOS and Android.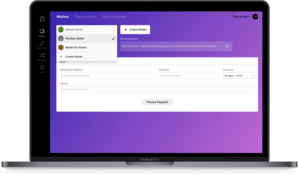 Check the whitepaper for more information about this functionality or see this link to find out more about how Ncrypto works.
Ncrypto in figures & quick facts
Token name – NCR
Total amount of tokens issued – 100m
Token price – 1 NCR = $0.3
Pre-ICO start date – tbd
ICO start date – tbd
Notes:
All unsold tokens will be burned at the end of the ICO period.
The Ncrypto token
❇️A special feature of the NCrypto platform❇️

?Read more about #NCRYPTO platform on #Medium: https://t.co/kXWJoG365B #Bonuses #Blockchain #ICO #BTC #ETH #Technology #Invest #Trading #Bot #Crypto #Cryptocurrency #Tradingbot #Finance #Business #Investments #Token pic.twitter.com/ybeFgVwasK

— Ncrypto (@N__Crypto) April 6, 2018
The company defines their token, NCR, "as a product, NOT a security or investment offering. NCRYPTO Token is simply a token useful for paying transaction fees or purchasing application services on the NCRYPTO.IO platform; it does not give you voting rights over anything, and we make no guarantees of its future value."
Once created, the tokens will be distributed as follows:
Project team – 20%
Development fund – 20%
Bounty – 5%
Advisors – 3%
Learn more about the Ncrypto team here.
Social media presence and digital footprint
? NCrypto Social

✔️Reddit: https://t.co/BFPnAqolGS
✔️Facebook: https://t.co/BbGC8i1dgR
✔️Medium: https://t.co/fT8fPLPaXo
✔️Instagram: https://t.co/4rKOcWV1Li
✔️Linkedin: https://t.co/czAb7oH495

#ICO #BTC #ETH #Technology #Invest #Crypto #Cryptocurrency pic.twitter.com/sZHjTxLXCp

— Ncrypto (@N__Crypto) April 1, 2018
Here are the numbers for Ncrypto at the time of writing (late May 2018).
Twitter – 62 followers
Facebook – 113 followers
Telegram – 53 followers
LinkedIn – 2 followers
Competition
Crypto-management platforms are hardly new on the blockchain. A number of similar ICOs are currently operating out there: Birake, Darico, and eCoinomic, to name just a few.
Ncrypto is docking at a busy port, so it may have a hard time getting off the ground.
Conclusion
There is nothing intrinsically wrong with Ncrypto's proposition in itself. It offers solid functionality and a comprehensive list of features (on paper, at least). A fully working platform is scheduled to be released in August of this year.
There are a couple of drawbacks, though. Ncrypto's reach on social media is currently
non-existent, which is likely to hinder its development and acceptance.
Also, the whitepaper's grammar and flow are quite poor. Ncrypto will face stiff competition from similarly-themed platforms, so it may be a case of too little, too late.