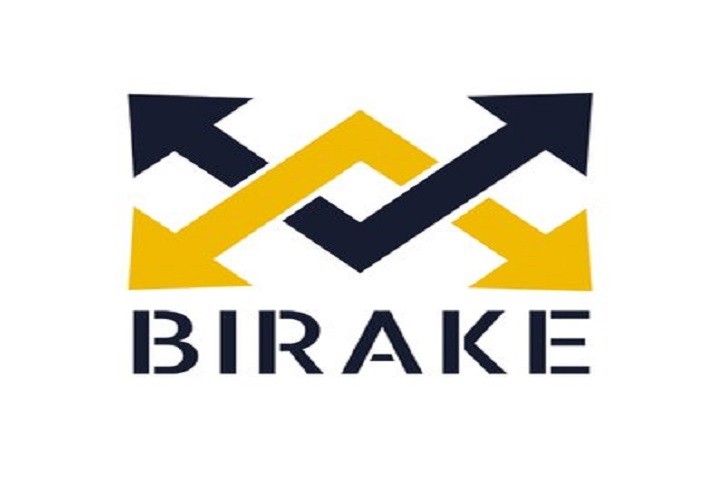 The valuation of cryptocurrency markets keeps rising with every passing day, possibly set to reach $1tn over the course of 2018, according to some experts.
Trading cryptocurrencies has evolved from a somewhat arcane and niche activity for computer enthusiasts to a quasi-mainstream trend for a lot of people, both with financial backgrounds or not.

One of the main issues faced by people who might be interested in trading is the difficulty in either accessing or understanding trading platforms, either because of technology problems or simply lack of knowledge.
Birake is a brand new ICO that intends to create the largest crypto exchange on the blockchain and enable community members to create their own exchanges.
Birake: the decentralization of crypto exchanges
The core idea behind Birake's proposition is the creation of a large, decentralized crypto exchange network where the community can trade currencies back and forth, sharing orders across all these exchanges. In this case, Birake would act as an order sharing database of sorts to facilitate trade, both small and big scale.
Breaking a 400 million #marketcap with #dominance 37.9% of BTC. #Altcoins are getting stronger. Don't miss the chance to get #BIRAKE with 30% Discount!https://t.co/Erdkwutw2e #BIRAKE #BIR #cryptocurrency #bitcoin #ICO #crowdsale #tokensale #preICO #presale pic.twitter.com/ahK2srgjQd

— birake (@birakecom) April 24, 2018
According to Birake, this will enable anyone signing up to the platform to have access to plenty of orders from day one.
Birake in figures & quick facts
#BIRAKE Your exchange our infrastructure, your domain name brand and logo, YOUR PROFIT, sharing database of buy / sell orders between platforms, full of orders from day one, https://t.co/pOOoA9b9R2#BIRAKE #BIR #cryptocurrency #bitcoin #ICO #crowdsale #tokensale #preICO #presale pic.twitter.com/0YvEIo86ww

— birake (@birakecom) April 17, 2018
Token name – BIR
Total amount of tokens issued – 300m
Token price (pre-sale) 1 BIR = $0.07
Token price (public sale) 1 BIR – $0.10
ICO start date – Q2 2018
ICO end date – Q3 2018
Soft cap – $3m
Hard cap – $20m
The BIR token
Birake attractive 10% referral program for April. Get your referral link now! https://t.co/Erdkwutw2e https://t.co/YRgfGxPCt8 pic.twitter.com/Jo7e1pFDqJ

— birake (@birakecom) April 11, 2018
Birake will issue the Birake token (BIR), which is based on the Ethereum ERC-223 Standard.
The Birake token will be the only means of payment within the platform.
The token, which is defined as a 'utility' token, will be used as:
Monthly income where the website owner will be paid in BIR tokens
Currency in the referral program
Rewards and Bounty currency
Promotions
Once created, the tokens will be distributed as follows: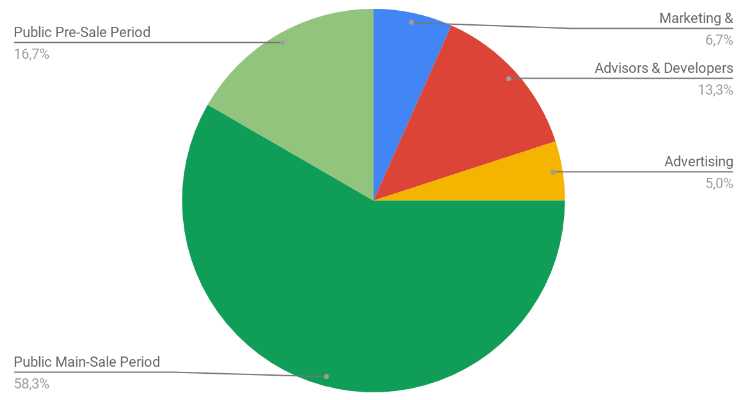 Pre-sale – 16.7%
Public sale – 58.3%
Advertising – 5%
Advisors and Developers – 13.3%
Marketing – 6.7%
The team
Learn more about the Birake team here.
Social media presence and digital footprint
#BIRAKE is improving. Check also the mobile version of trading platform + real time updates of orders and price. Get #BIR tokens with 30% Discount. https://t.co/pOOoA9b9R2 https://t.co/wiMQMrfhZU #crypto #CryptocurrencyExchange #ICO #presale pic.twitter.com/Sr6MAmxrAD

— birake (@birakecom) March 21, 2018
Here are the numbers for Birake at the time of writing (late April 2018).
Twitter – 3,827 followers
Facebook – 10k followers
Telegram – 23k followers
Competition
Market is bleeding #BIRAKE is still on track! We're going to publish soon some demo layouts and functionalities. Get #BIR tokens now with 30% Discount. #CryptocurrencyExchange #crypto #BIR #BIRAKE pic.twitter.com/uEJAYWEKea

— birake (@birakecom) March 9, 2018
Crypto trading platforms are literally a dime a dozen across the blockchain. There are no fewer than 100 such platforms currently operating. SafeCrypt, Bidium, Taklimakan, to name just three. Birake is just another fish entering a very crowded pond.
Consult the Birake Whitepaper for more information about the platform, additional features and services, etc.
See Birake review on ICOBench.
Conclusion
Join BIRAKE #Telegram Group (https://t.co/miCxSoxBCQ), refer a friend and earn 10 BIR tokens for each friend! You will get your referral link right after you join the channel. #BIR #BIRAKE #Crypto pic.twitter.com/rhfVR1yYYz

— birake (@birakecom) March 5, 2018
Birake's challenge is how to make an impact on a market sector that's already overcrowded as it is.