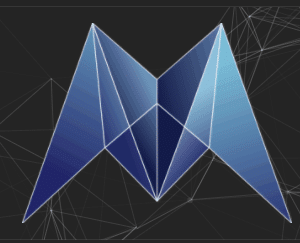 Millions of tons of cargo are in transit around the world every minute of every day. Large machinery, cars, trucks, and goods of all kinds move across shipping lanes from one end of the planet to another. All this cargo requires manifests, paperwork, supervision, care, and of course a combination of sea & land-based transportation methods to reach its destination.
The transport and logistics-related industries are valued at about $15 trillion, so one needs to consider that the world's economy relies on a solid and constant supply chain to move goods around.
The international cargo shipping environment is nevertheless fraught with issues that, in many cases, derive from its sheer scale. The market is fragmented and riddled with national rules and regulations, which may hamper the movement of goods between different territories. This fragmentation creates inefficiencies.
The Morpheus.Network intends to create a global platform with its own cryptocurrency to optimize the supply chain, using blockchain as its core technology.
Morpheus.Network: the supply chain platform of the future, delivered through the blockchain
Morpheus.Network is a new ICO that is designing a state-of-the-art supply chain platform, using blockchain technology.
According to its website, the service is a "global, automated, supply chain platform with an integrated cryptocurrency payment system driving the supply chain with predetermined, automated work contracts, shipping & customs documents as well as fast international payments to over 1600 banks globally."
The website states that the Morpheus.Network was designed in consultation with some of the world's leading shipping and banking firms, with the intention of creating a modern and relevant product.
Integration with SWIFT
The Morpheus.Network is fully integrated with the SWIFT global payment system, which gives it a significant advantage over other ICOs creating supply chain environments.
Our platform integrates with leading cryptocurrency payment systems as well as SWIFT for international payments, connecting us to over 1600 banks and financial institutions in 200 countries worldwide! https://t.co/BnukLPFzaD#ICO #MorpheusNetwork #SupplyChain #Blockchain pic.twitter.com/iB6uJhM0de

— Morpheus.Network (@MNWSupplyChain) April 3, 2018
According to the whitepaper, this integration "enables the platform to send payments directly into the bank account of over 1,600 banks across over 200 countries in the specific currency required (fiat or cryptocurrency) by the Smart Contract."
Morpheus.Network in figures & quick facts
https://youtu.be/Etm_svq8ifA
Token name – MORPH
Total amount of tokens available for sale – 52m
Token price – $0.5
Pre-ICO start date – February 23rd 2018
ICO start date – March 22nd 2018
ICO end date – April 22nd 2018
Soft cap – $1.8m
Hard cap – $36m
Notes:
Any unsold tokens will be burned.
No additional Morpheus.Network tokens will ever be created or distributed after the end of the Token Sale.
Bonus program
Heads up: Last few hours to avail the 10% bonus. https://t.co/EH5x6lOtYu pic.twitter.com/yIohKA1X15

— Morpheus.Network (@MNWSupplyChain) April 11, 2018
Morpheus.Network offers Bonus Program for early investors:
March 30th to April 12th – 10% Bonus
April 12th to April 16th – 8% Bonus
April 16t to April 20th – 6% Bonus
April 20th to end of ICO 4% Bonus
Refer a Friend Program
Morpheus.Network introduces a Refer a Friend feature.
Let's join hands to optimize global trade. Grow with #MorpheusNetwork. Learn more: https://t.co/arH4GmA3xX pic.twitter.com/HU34OKlSqv

— Morpheus.Network (@MNWSupplyChain) April 10, 2018
The MORPH token
Aw, we love you all too… "#ICO Rating Sites LOVE https://t.co/VDc7slpLzh !" https://t.co/2ibVoR5hTH

— Morpheus.Network (@MNWSupplyChain) March 20, 2018
The company will issue its own currency, the Morpheus.Network token (MORPH), which is based on the Ethereum ERC-20 Standard and defined as a 'value'-based utility.
Once created, the tokens will be allocated as follows:
Token pre-sale – 20m tokens
Token sale – 52m tokens
Founders – 12m tokens
Bounty – 650k tokens
Bonus – 9m
Partners – 3,3m
The team
Meet the team behind #MorpheusNetwork – #Bitcoin pioneer @CharlieShrem, lead advisor of the project. #ICO is now active. $6+ raised. Learn more: https://t.co/BnukLPFzaD#Blockchain #TokenSale #Cryptocurrency #SupplyChain pic.twitter.com/OXJ9So8mvy

— Morpheus.Network (@MNWSupplyChain) April 5, 2018
Learn more about the Morpheus.Network team here.
Social media presence and digital footprint
LIVE right NOW! Ask Me Anything with https://t.co/VDc7slpLzh CEO Danny Weinberger on Reddit!
Join him and have your questions answered: https://t.co/YbV4VwWthi pic.twitter.com/PNhSs4ws83

— Morpheus.Network (@MNWSupplyChain) March 11, 2018
A strong presence on Social Media is usually a good indicator of a company's popularity, though it is not the only factor that determines success.
Here's the numbers for Morpheus.Network at the time of writing (mid-April 2018).
Twitter – 3,950 followers
Facebook – 8.3k followers
Medium – 292 followers
LinkedIn – 35 followers
Telegram – 10.2k
Competition
Join in on our open and transparent discussion about our #ICO and #Token sale. #Invest in #Crypto and #Blockchain safely and with confidence. https://t.co/BfT4N4yK98 pic.twitter.com/rDhs9rEBbm

— Morpheus.Network (@MNWSupplyChain) March 6, 2018
Logistics and supply chain is a popular industry of choice for ICOs, it seems. There are plenty ICOs out there whose goal is to become the standard. OriginTrail, Quasa, and CargoCoin, which we recently reviewed, for example. Then there's also CargoX, AIDA, Local World Forwarders, to name just a few, but there are plenty more.
In other words, Morpheus.Network enters a very crowded ecosystem indeed, though this ICO does enjoy a great advantage due to its integration with the SWIFT payment system.
Additional information
PRE-SALE: 4.5m+ RAISED. Last 5 days to CONTRIBUTE! https://t.co/XN6CAGkzvr

How To Buy MORPH TOKENS:https://t.co/vUaBSOcNVd

✓ Pre-sale BONUS: 12%
✓ Pre-sale is good through March 12, 2018
✓ Tokens will be awarded 28 days after the main ICO sale.

— Morpheus.Network (@MNWSupplyChain) March 5, 2018
Morpheus.Network's website is absolutely delightful to navigate. It's elegant, well-put-together, and features a fantastic promo video. Special mention goes to the Team section, which features nice charcoal versions of the team's portraits.
Also, see Morpheus.Network on ICOBench.
Consult the Morpheus.Network Whitepaper for more information.
Conclusion
— Morpheus.Network (@MNWSupplyChain) March 2, 2018
The supply chain industry is complex, hectic, and very profitable. There is a lot of money to be made, and there are plenty of ICOs out there looking to establish market dominance.
Morpheus.network offers a solid platform with a lot of expertise behind it, with the added bonus of integrated payments through SWIFT, which may be the deciding factors to sway investors.