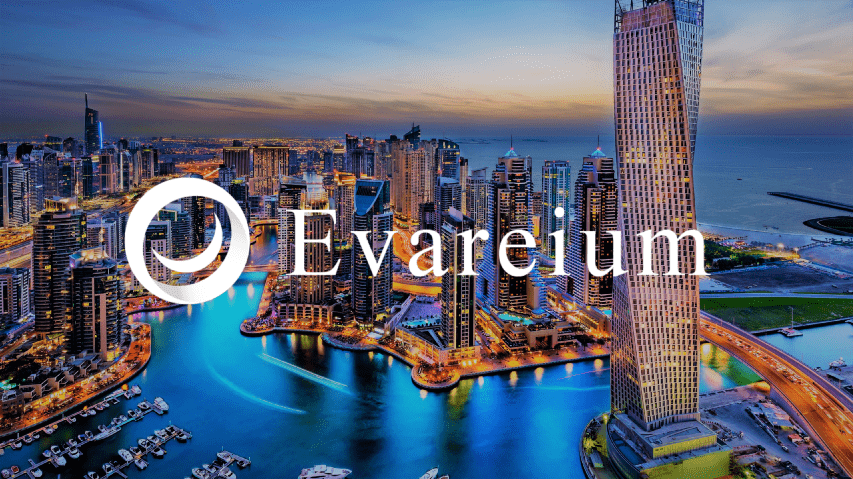 Dubai, April 6, 2018: Every day, the real estate ecosystem attracts a massive influx of investments globally. Owning a commercial property is often challenging as it is a physical asset. Even if anyone buys a property, they will have to look for a tenant, collect rent, manage the estate, and sell it at one point. The work is demanding as it requires an investor's time and resources while the results are not guaranteed to be perfect.
To top it all off, investing in commercial real estate is often dominated by intermediary entities – be they resellers, agents or developers themselves – who can sometimes mask the true profit potential of such investments in favor of their own, vested interests. These intermediaries make real estate investment often riskier, time consuming and inefficient for the direct investor. Because of all this, the real estate world is looking for a solution that will make the commercial real estate investment landscape more streamlined and manageable; it is finding a solution that will make these intermediaries superfluous, or indeed make at the very least their practices far more transparent. Enter Evareium. This will be a blockchain-powered ecosystem that will transform the conventional ways investments are made in real estate.
Evareium's CEO and founder, Stefan Hickmott, explains that this ecosystem has its own native tokens that will be bought by the interested investors. Hickmott explains that this project's ambition is to tokenize the real estate investment landscape. Evareium's tokens intend to acquire a changing portfolio of attractive commercial properties; that way, investors can expect gains or dividends from different projects on which Evareium will be investing – diversifying their risk away from one single real estate asset investment and availing the power of collectiveness and economies of scale – allowing them to be entirely passive and enjoy targeted returns far greater than isolated single owner investments.
Further, Hickmott has plans to list Evareium's native tokens on different exchanges so that more and more investors get "much needed opportunity for liquidity and exit from their investment as they desire." Now, here is how this blockchain-based initiative is redefining the traditional ways to speculate in real estate.
Evareium Replaces Traditional With Digital In Real Estate Investment
In a conventional real estate trading ecosystem, investors often inject capital directly into a single realty assets. However, Evareium will be upending this traditional business model by allowing the investors to experience all the substantial benefits that come with holding and managing portfolio diversity in real estate. This diversity is managed via EVM tokens—the platform's native crypto tokens. By owning these tokens, the investors will have a beneficial stake in EVM's portfolio of real estate assets that Evareium intends to acquire with proceeds raised and that otherwise cannot be accessed without the benefit of crowdsourced and collective pooling of funds.
Based on blockchain, this digital realty investment initiative has the vision to develop a General Partner / Limited Partner fund within the Cayman Islands. By doing so, the project aims to raise and deploy initial capital in GCC's realty landscape focusing on the UAE and especially Dubai. As Dubai is a global pioneer in embracing blockchain at a governmental level, Evareium is set up to capitalize fundamentally on this evolution. The project will give investors an ultra-convenient and amenable way to digitally invest in the region's real estate.
By tokenizing Dubai and the wider GCC region's real estate, this project streamlines the digital asset's independent exchange. This move certainly develops a lower entry point for investors who want to avail the benefits of a stake in a real estate assets that have a stronger risk mitigation profile compared to many other forms of risky investment. The private equity fund model is a highly lucrative one, but it traditionally lacks the investor's ability to trade their interests at an economical net asset value. This phenomenon is expected to be resolved by Evareium through the potential, planned introduction of token exchange via digital exchanges and other decentralized exchange platforms.
When implemented, this project has the potential to open new doors to capital worth billions of dollars—and investors, too, are likely to prefer selecting more liquid options to their investment over a traditionally illiquid fund model. Next up, an overview of this project's ongoing ICO sale is coming.
Evareium's ICO Sale Is Live Until April 30, 2018
This project has three classes of digital tokens. The first class of these digital assets has the ticker symbol of EVM; while the second class will have the ticker symbol of EVT; and the last one will be known as EVMREIT. These tokens will intertwine and complement each other, and they will be intrinsically linked with the project's business model at large.
At present, only EVM tokens are sold during Evareium's crowdsale, although early acquirers also avail free credits towards Evareium's planned next token – EVT utility token. EVM token is a security asset that aims to acquire, organize, and manage a number of commercial realty opportunities. While EVT is a utility-orientated token that has a separate initial token offering event planned for the future. The last one is the EVMREIT token that will be issued when the first generation of all the procured real estate assets under EVM is matured.
If you want to know more about how to invest in ICOs, check out this complete guide from icotokennews.