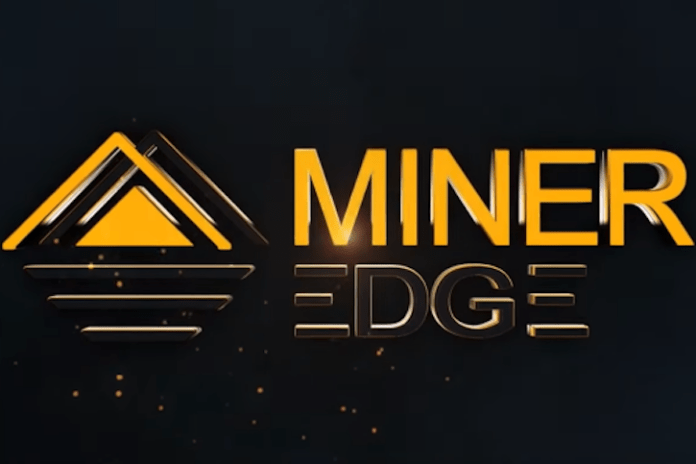 The cryptocurrency mining industry is constantly growing with individuals, small and big companies with the knowledge to assemble mining equipment, or buying hardware to develop mining farms in a small backyard or a gigantic industrial shed. This activity is becoming increasingly complex and expensive as the mining hardware is evolving to be more efficient and user-friendly. Mining farms are being developed in places with ideal conditions with crypto-miners experts in order to improve the profitability of this activity.
Miner Edge is a diversified cryptocurrency mining farm built and managed by a team of industry experts with access to wholesale prices of cutting-edge mining hardware, stable and low-cost power supplies, and who have the expertise in safety and security for high scale mining operations. Miner Edge wants to develop highly efficient mining farms in countries with favorable conditions like Canada, Iceland and Georgia.
Miner Edge is a project based in Belarus and is carrying out an ICO to be able to finance its business model.


Main features
75% of the output, minus basic operating costs including electricity, will be distributed to all Miner Edge token holders

25% will be re-invested into new mining hardware to keep mining farms at the cutting edge of mining technology

Token holders will get access to a transparent and decentralized accounting of all operations costs and outputs

Mining farms will have access to wholesale prices and efficient mining hardware (called ASICs) like the

Bitmain

Antminer S9

The first mining farms will be located in Manitoba, Canada, which ideally meets requirements in terms of low-cost electricity (0.0394 CAD/kWh) and stable supply, as well as a cold climate all the year that makes it less costly to keep equipment cool

Mining farms will be located near a reliable source of electricity to reach and maintain maximum mining efficiency without compromising security and reliability

24/7 mining farms working on multiple stable cryptocurrencies (BTC, DASH, LTC and ETH), multiple stable pools, internet connections, and cold and hot storage wallets with backup servers, PSUs and hardware

Each month the token holders will get payouts according to their share of the total of Miner Edge distributed tokens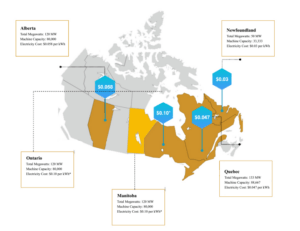 Token information
Token name = Miner Edge Token

Acronym = MET

Platform = Ethereum ERC20

Max. number of tokens = 60,000,000

Cryptocurrencies accepted = ETH, BTC

Soft cap = $1,000,000

Hard cap = $32,000,000
Token distribution
Private sale = 2,500,000 – 4.16%

Pre-ICO = 5,500,000 – 9.17%

ICO = 41,200,000 – 68.67%

Founders = 6,000,000 – 10%

Research and development = 3,600,000 – 6%

Bounty program = 1,200,000 – 2%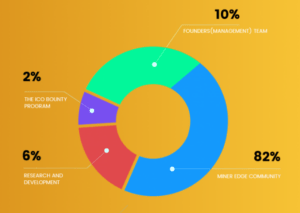 Funds usage
Mining farms = 90%

Mining research and development = 6%

Administrative expenses = 4%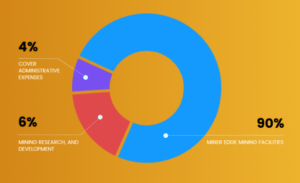 Private sale details
Starts = June 1st, 2018

Ends = June 30th, 2018

Token price = $0.60

Bonus = 20%

Min. buy = 10,000 MET
Pre-ICO details
Starts = August 1st, 2018

Ends = August 10th, 2018

Token price = $0.70

Bonus = 8%
ICO details
Starts = August 14th, 2018

Ends = September 20th, 2018

Token price = $0.80 to $0.99

Bonus = 6% to 2%
NOTE: token price and bonus percentage depend on the purchase date.
The leading team
Competitors
Social media presence
Additional information
Conclusions
Miner Edge wants to take the opportunity to buy high-performance mining equipment (ASIC) at wholesale prices making cryptocurrency mining more efficient and profitable. With their expertise, they will have the opportunity to generate significant profit from a large-scale mining farm in countries with favorable conditions for this activity because of low cost electricity, ideal climatic conditions, secure power supply and favorable law regulations.