Traditionally, the process of lending and borrowing money has been firmly under the control of centralized entities like banks and other financial institutions. Because of this centralization, lending institutions can exert an undue amount of power and arbitrarily determine who does and doesn't get money, potentially creating unfair and biased outcomes.
Blockchain technology has created new opportunities for borrowing and lending in a
decentralized manner, which opens the way for more open and fairer results.
LoanBit is a brand new blockchain-based financial platform that offers Peer-to-Peer (P2P) trading and lending facilities.
Press Release:https://t.co/ukYT6HHxTS#LoanBit #ICO #SimonCocking @SimonCocking

— LoanBit (@LoanBit_org) March 25, 2018
LoanBit: accessing loan facilities through the blockchain
According to its marketing blurb, LoanBit is a 'peer to peer network that offers a robust investment platform and allows participants to get a loan in a currency of their choice.'
In other words, members of the LoanBit community are able to access credit facilities that bypass the stranglehold that banking facilities have on the credit ecosystem.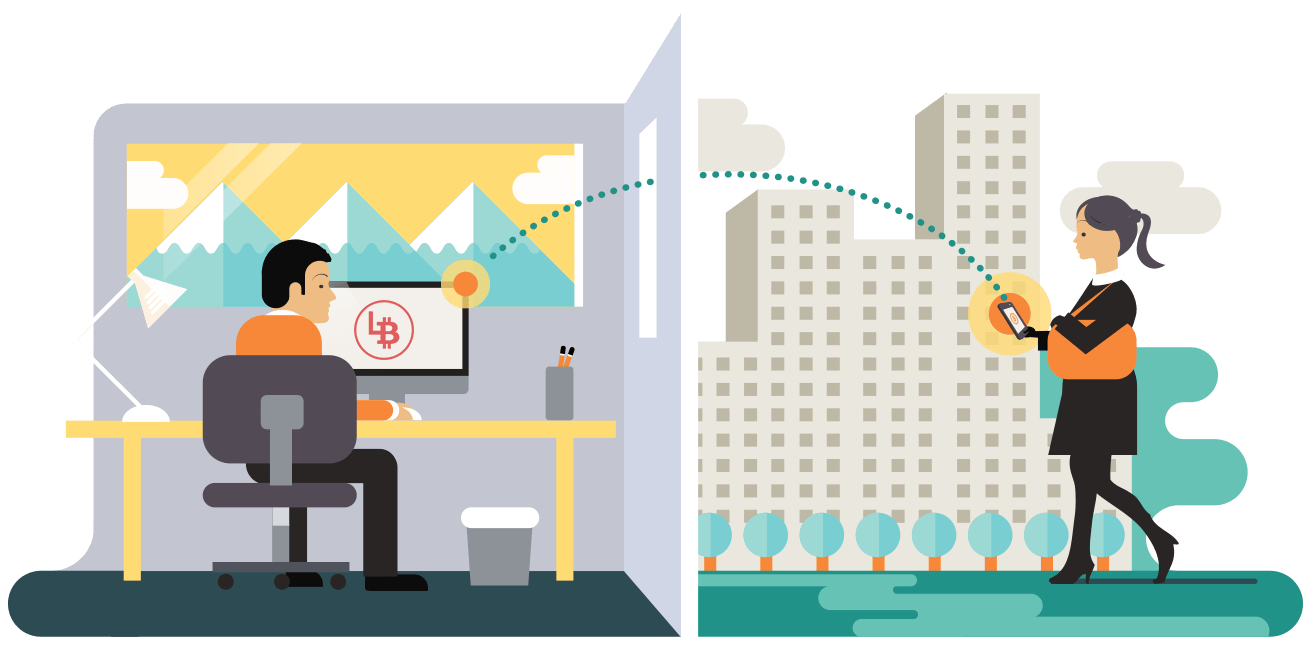 Some of the advantages for the borrowers are:
Access to financial resources
Targeted interest rate
No hidden fees or commissions
Online access to the platform
Conversely, LoanBit works to protect investors by covering up to 75% of the monies offered to a borrower via a safety fund.
LoanBit will make a profit by charging a commission of between 2-4% on each loan made through the platform.
LoanBit offers the following features:
P2P Lending
Money Exchange
Safety Fund
Verification Service
Online Wallet
Arbitration
LoanBit in figures & quick facts
P2P Lending & Investment – Bringing Lending into the Future – NEWSBTC https://t.co/xWOoUbM2LH

— LoanBit (@LoanBit_org) October 11, 2017
Token name – LoanBit token (LBT)
Total numbers of tokens issued – 28m
Token worth – 1 LBT = $1
Pre-sale start date – October 2017
ICO start date – April 2018
Soft cap – $500,000
Hard cap – $20,000,000
Bonus Scheme
It remains 11 hours to buy tokens at a discount of 75%
BAY TOKENS https://t.co/6VWhmyxkRl pic.twitter.com/IU6PHq3ygk

— LoanBit (@LoanBit_org) October 15, 2017
LoanBit will offer a Bonus Scheme during the ICO period.
The scheme will run thus:
Day 1 – 35%
Days 2-4 – 20%
Days 5-13 – 10%
Days 14-31 – 0%
The LoanBit token
I just published "The Advantages of LoanBit" https://t.co/tDNPeAgofQ

— LoanBit (@LoanBit_org) October 19, 2017
LoanBit will issue its own currency, the LoanBit token, which is based on the ERC-20 standard, and which the company describes as: 'an internal platform token that gives access to the listings and will be used to pay commissions on the LoanBit platform.'
Once created, the LBT token will be distributed as follows:
Pre-sale & ICO – 85%
Team – 8%
Consultants – 4%
Bounty – 3%
Social media presence and digital footprint
I just published "We are glad to announce our new ICO Advisor — Vladimir Nikitin." https://t.co/De9FJCRIGR

— LoanBit (@LoanBit_org) March 17, 2018
Here are the SM numbers for Loanbit at the time of writing (mid March 2018).
Twitter – 12.3k followers
Facebook – 1,231 followers
LinkedIn – 7 followers
Telegram – 10.8k followers
Medium – 17 followers
This ICO's presence on SM is somewhat hit and miss. LoanBit has a solid following on Twitter and Telegram, but it remains negligible across other platforms.
Competition
LoanBit added to Icoclaphttps://t.co/34cd2rsaAN

— LoanBit (@LoanBit_org) March 13, 2018
Lending platforms on the blockchain have proliferated greatly in recent times, with dozens currently operating or coming online in the near future.
The lending market is becoming quickly swamped with similarly-themed ICOs, which means that the profits pie is becoming increasingly small. LoanBit will face an uphill struggle from the get-go.
Additional information
IcoBench good ratinghttps://t.co/miHPucqbIt#LoanBit #ICO

— LoanBit (@LoanBit_org) March 21, 2018
See LoanBit review on ICOBench.
White paper
I just published "The Team Behind LoanBit — Aleksandr Gryaznykh, Co-Founder & CFO" https://t.co/ADlI8k3Lcy

— LoanBit (@LoanBit_org) October 31, 2017
Consult LoanBit's white paper for more information about the platform, additional features and services, etc.
Conclusion
There is nothing flawed with LoanBit's proposition, and at the same time, there's nothing particularly remarkable either.
https://t.co/x24kfUzIZE pic.twitter.com/CZnJshHvVl

— LoanBit (@LoanBit_org) October 28, 2017
The market has many similar ICOs, the challenge is to explain why this one is better than the others.