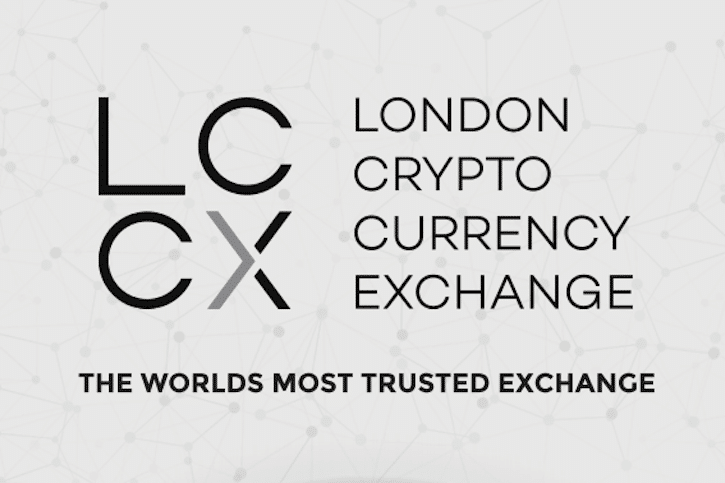 With the fever for Bitcoin and cryptocurrencies in the last 12 months, exchanges that currently operate have collapsed with the number of new users that every day want to register on these platforms to participate in the crypto-market.
There are now millions of crypto-traders around the world, buying and selling coins and tokens 24/7. Current exchanges are even halting new signups because they can't handle the exponential growth of the industry. Also, customer support is being ignored because the current exchanges have no knowledge on how to handle the growth of their platforms, and this is causing delays, constant complaints and even loss of users. But the worst part is that exchanges have been hacked, resulting in losses of over a billion dollars of clients' funds, which is now leading to governments and regulatory authorities to knock on the door.
The London Cryptocurrency Exchange (LCCX) is a project that is going to face all these problems. Based in London, ideally positioned to strive for clear financial rules, LCCX have a team of experts who will create a cryptocurrency exchange to solve all current problems and improve the user experience of crypto-traders.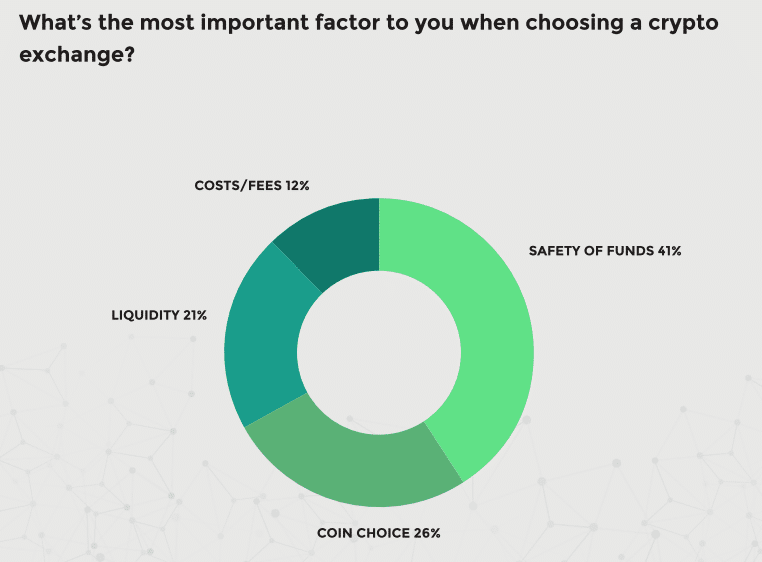 (Important factors when choosing a crypto exchange for traders, source: lccx.io)
Main features

A fully-regulated cryptocurrency exchange based in London, a secure and politically stable jurisdiction.

Pro-actively working with the financial regulators of the UK and the world.

All crypto coins and FIAT currencies listed.

Low fees for traders and businesses that want to list their coins.

Ability to trade in website and Apps for tablets and phones.

LCCX will destroy 50% of their token's circulation supply using their profits to buy back.

Aims to starts in the third quarter of 2018.
Novelties
A 24/7 customer support and live chat (which almost no exchanges offer), offering support in different languages.

Fees will be paid with LCCX token.

Will keep 60%-75% of funds in safely offline cold storage vaults.

Insurance against loss of funds due to hacks.
Drawback
They have a very good value proposition, but they will have to face the big players like Binance, Bitfinex and Bittrex, which combined have a trading volume of more than $ 4.5 billion.

The project is a work in progress and is a recent inception, so they do not have much presence in social networks as yet, and the website could offer more content. As of right now, their One Pager offers more content than their actual website. The advantage is that it keeps the information simple.

It would be useful if they offered more specific information about their ICO on the website and white paper since the deadlines and quantities to be offered are not well-defined.
Social media presence
Remember to join LCCX's official ICO Telegram group:https://t.co/Yc5qC4XVKj

— London Crypto Currency Exchange (@lccxofficial) March 5, 2018
Competitors
Midex: is an exchange with an around-the-clock service for access to the market of cryptocurrencies, in compliance with all legal norms.
Joyso: is a hybrid exchange project for token trading, combining the advantages of a centralized exchange – fast and fully-featured – with the advantages of a decentralized exchange – improved security and privacy.

Token information

Token name = London Exchange Token.

Acronym = LXT.

Technology = Ethereum ERC 20.

Max.Number of tokens = 100,000,000.

Currencies accepted = Bitcoin, Ethereum, Litecoin and Bitcoin Cash.
Token distribution

Public Token Sale = 60%.

Bounty & Referrals = 8%.

Advisors & Early Investors = 14%.

LCCX Team = 18%.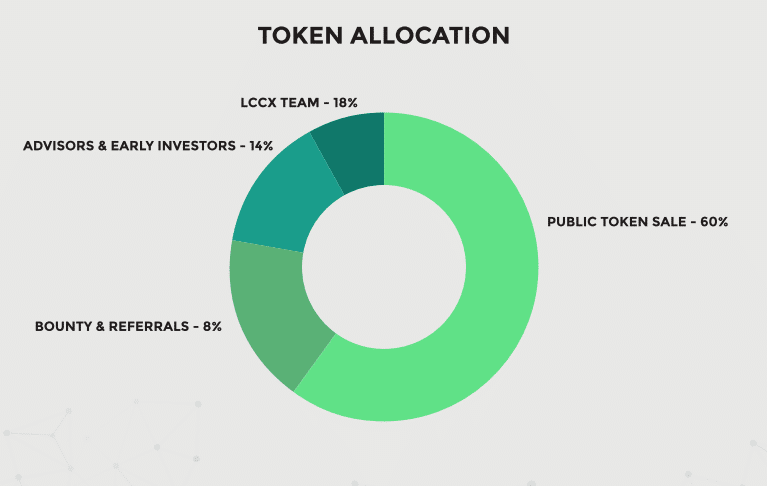 (LCCX token distribution, , source: lccx.io)
Funds usage

Development cost = 35%.

Marketing & PR = 25%.

Liquidity = 20%.

Contingency = 10%.

Insurance & Security = 5%.

Legal & Auditing = 5%.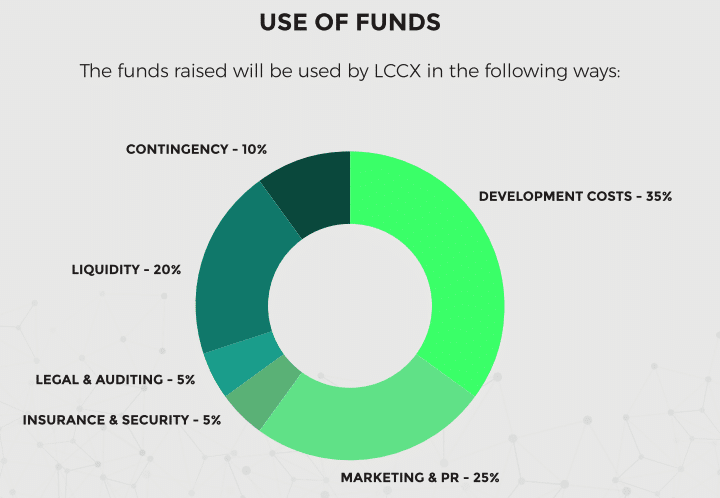 Pre-ICO
Available = March 12th 2018.

Close = When 32 million are sold or April 30th 2018.

Bonus = 30% to 10%.

Token price = $0.15.

Offering = 32,000,000.
ICO
Starts = when 32 million of pre-ICO are sold.

Close = April 30th 2018.

Token price = $0.15.

Max. offering = 20,000,000.
The team

Robert Benwell – Founder & CEO: an entrepreneur with a decade of experience in online marketing and Tech sector. He is a Bitcoin user since 2013 and has been actively investing in Altcoins and blockchain technology since 2017.
Alice Copilet – Chief Legal Officer: an Oxford University Law graduate who specialized in Financial Crime, Regulation and Compliance with six years of experience, five of which working in the UK Financial Conduct Authority (FCA).
Mark Wilson Hooper – Head of Network Security: an expert in IT security with experience in IT security policies (to satisfy investment bank level), due diligence and FCA licensing requirements.

Additional information

Conclusions
It's very good news to have a new exchange in the blockchain industry that is created in a controlled environment, is well-planned, and has its focus on security and customer service. Exchange hacks have generated mistrust in cryptocurrencies since many people who enter this business have little knowledge in security. For this reason, it is positive that LCCX focuses on this issue, with the security measures of offline cold storage.