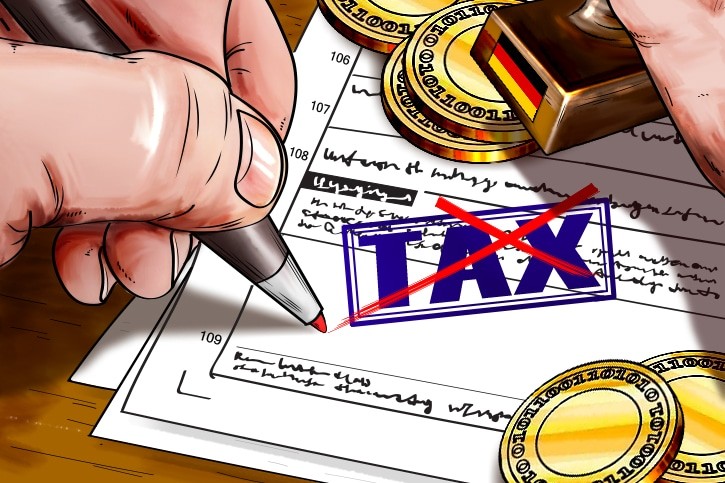 The German Federal Ministry of Finance has published a document specifying the legal treatment of taxes for transactions with cryptocurrencies, in a document dated February 27th 2018, which was published on their official website.
The document states that the purchase of goods or services with Bitcoin and other cryptocurrencies are not subject to taxes, but perhaps most startling: the use of virtual currency is qualified as a means of payment, since it would be used in the same way as a legal currency.
In addition, the document specifies that the tax exemption is based on crypto-payments being contractual, and therefore not controllable.
The Financial Ministry says that cryptocurrencies facilitate the use of conventional payment methods where the fees for the operation are established by those who provide the service (the network nodes) which corresponds to a calculation (network fee) equivalent to the cryptocurrency of the network where the service is provided at the time of confirmation that the transaction is made.
However, the exchange of cryptocurrencies to fiduciary money and vice versa will be subject to taxes because it is 'a miscellaneous taxable benefit that is paid according to the regulations in force'. This will also depend on whether it is an intermediary that makes the change in its own right (patrimonial operation), in which case it is exempt from taxes; or if it is a platform or market that operates commercially, in which case it should pay taxes (service provision).
Transactions related to mining will not be subject to taxes because they are 'non-taxable transactions', as the transaction fee charged by the miners is paid voluntarily.
Also, the document mentions other operations using Bitcoin that would be subject to taxes. The fees of wallet providers will be taxed because such services require the payment of fees. Finally, the document indicated that these rules do not apply to the virtual money of online games or video games.
These fiscal specifications were created in accordance with a ruling of the European Court of Justice of 2015 VAT. The specifications seem to be in line with the statements of the Vice President of the European Commission, Valdis Dombrovskis, who said today that Europe must accept cryptocurrencies to remain competitive.