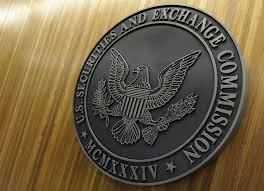 By Michael Hull: Chief Editor, FamilyOffices.Today
US financial regulator, the Securities and Exchange Commission (SEC), has launched a major crackdown on ICOs. Recent reports show the regulator has already issued subpoenas to various ICO companies and their advisors. SEC's action comes about a month after its chairperson, Jay Clayton, promised sanctions for firms that do not adhere.
On several occasions, Clayton had stated that most ICOs need to register with SEC because, like other securities that the agency regulates, they trade coins in secondary markets. However, ICO companies have shown reluctance in subjecting themselves to SEC's oversight despite the fact that up to $8.7 billion has been raised through ICOs, based on CoinDesk data.
"The SEC typically sends a subpoena for one of two reasons: you are either a direct target of a new or ongoing investigation or you are involved somehow with an entity or individual that is under investigation," notes William Skelley, Co-founder of William Chris, a Dubai-based consulting firm founded by David Drake and Simon Cocking.
SEC's requirements
According to CNBC, an estimated 80 ICO firms have received SEC subpoenas in what appears to be a grand, coordinated investigation that could go on throughout the year.
For ICO companies that receive SEC subpoenas, Skelley says: "It is important to not freak out and most importantly, not to delete any emails or records you may have. Most SEC subpoenas will clearly state this and violation of that request is a serious charge."
Subpoenaed ICO companies will be expected to cooperate with the regulator and provide the information required to aid in the investigation.
"They require you to hand over the information to conduct their investigation." Michael Collins, CEO and co-founder of GN Compass says when commenting on what officials from SEC will need.
"They will investigate the entire company/project, top to bottom, including the core team and advisors, known associates, etc. They take particular interest in funding sources and look for violations and red flags." he adds.
Speaking from previous experience with the SEC, Skelley emphasizes the need to cooperate.
He says, "The SEC did the same thing in the crowdfunding industry when I was the CEO of iFunding, one of the largest real estate crowdfunding platforms. I am overly familiar with this process because iFunding received a subpoena in 2016 and we hired an entire team to comply with what they were requesting. We worked efficiently to resolve the matter and satisfy their inquiry. At the end of the day, the SEC is there to protect investors and companies that receive subpoenas should work with them to provide all the information they are seeking to ensure there is no wrongdoing."
For ICO companies that anticipate or have already received subpoenas, Eugene Liebermann, CEO for the CAR token Company, ParkApp suggests approaching the SEC and initiating the partnership.
"Well, the only right one way is to be the first one to declare potential or executed lawbreaking. Get yourself to the SEC main entrance and confess it as it is. Ask for their assistance and help. Try to figure it out together with SEC; be partners with the regulator." Liebermann says.
On his part, Ben Way, the CEO of Digits suggests contacting the company's legal team. "Call your lawyers and provide SEC officials with the information they want." he says.
Way further suggests being transparent, open, and as critical in responding to subpoenas.
"Just because you get a subpoena does not in itself mean you have done anything wrong, it's more of a fact-finding mission I believe. The best you can do is follow the guidelines, I treat our ICO as a public company. Be very clear and transparent with all parties involved." he says.
Taming risks
In the recent past, the SEC has taken stern action against ICOs that it believed were scams designed to fraud investors. In December last year, the SEC issued Munchee Inc, a California-based company, a cease-to-desist order requiring it to stop its ICO and refund the money collected. The SEC took the action after the company stated it would develop a secondary market for its tokens.
In January this year, the SEC halted the ICO for Texas-based AriseBank on grounds that the company raised funds from investors without registering its offering with the regulator. The concern that SEC has is that, in most instances, small investors may not be probing ICO risks sufficiently.
"I think the SEC is just trying to get a handle on a very fast-moving market; it clearly wants to pull back the curtain on what's been going on in the ICO market which is understandable given the speed of the market." notes Way.
ICO skeptics have previously stated that, in some instances, large investors like hedge funds get preferential terms and discounts, then they cash out. This practice has drawn similarities to initial public offerings in the 90's where preferred investors were allowed to resell shares quickly for huge profits.