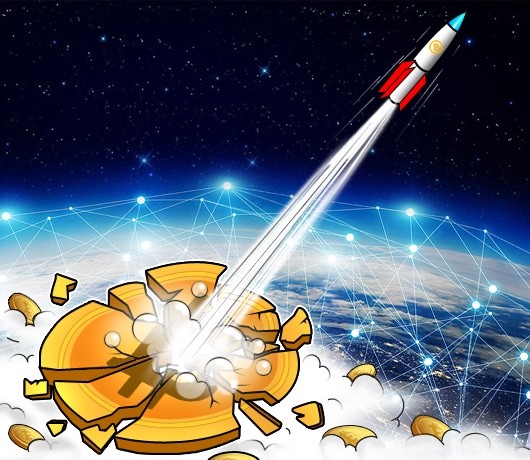 Last week the Bitcoin price rise was unprecedented. According to Coinmarketcap, the Bitcoin price at the beginning of Monday, December 4 was $11,315 and at the close of Sunday, December 10, it's price had reached $15,455 with a market capitalization of 36.58% in just one week.
This "digital gold fever" generated the collapse of well-known cryptocurrency exchange platforms, where high traffic has generated users to report service failures and some of them had to close for a short period of time due to speculations of them not having the amount of Bitcoins necessary to be able to supply the high demand.
One of the affected platforms was Coinbase which for a period of approximately two hours had to suspend its services. When accessing to the website, a text on their front page said that the site "was temporarily out of service due to maintenance" and recommended the users to return later and check their status page for more information.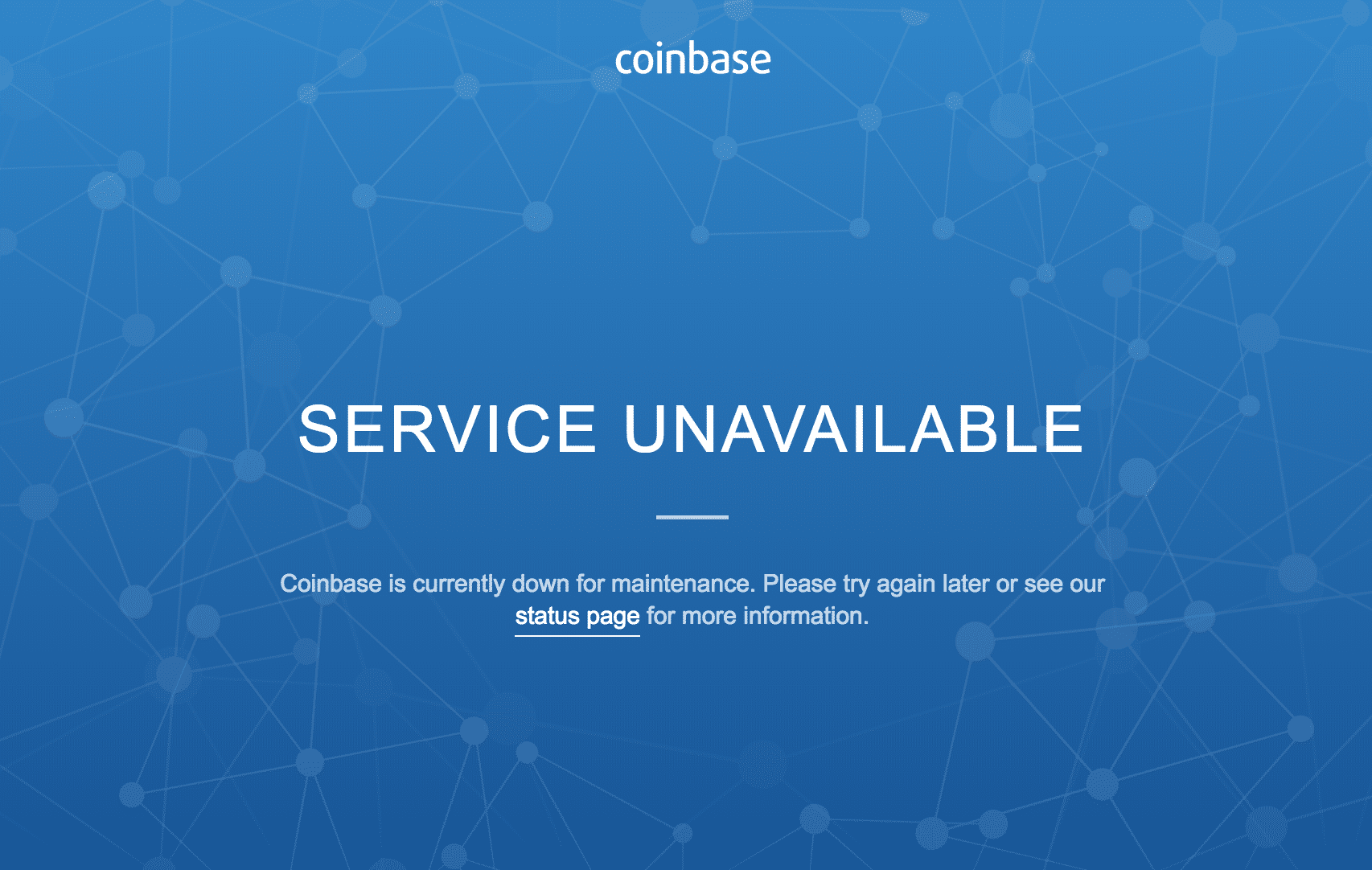 (Coinbase website service unavailable)
In addition, on December 8 the Coinbase support team sent an email to all their users about "The Responsibility to Invest", making an important reference to the explosion of interest in cryptocurrencies and the efforts made by the platform to increase their support by 640% during this year.
"Over the course of this year, we have invested significant resources to increase trading capacity on our platform and maintain the availability of our service. We have increased the size of our support team by 640% and launched phone support in September. We have also invested heavily in our infrastructure and have increased the number of transactions we are processing during peak hours by over 40x"
Brian Armstrong.
Coinbase Co-Founder and CEO.
The renowned platform Localbitcoins also had server connection issues last week. On Twitter, it was possible to read how users complained about the communication failures of the Localbitcoins server, especially to those who were making their user registration.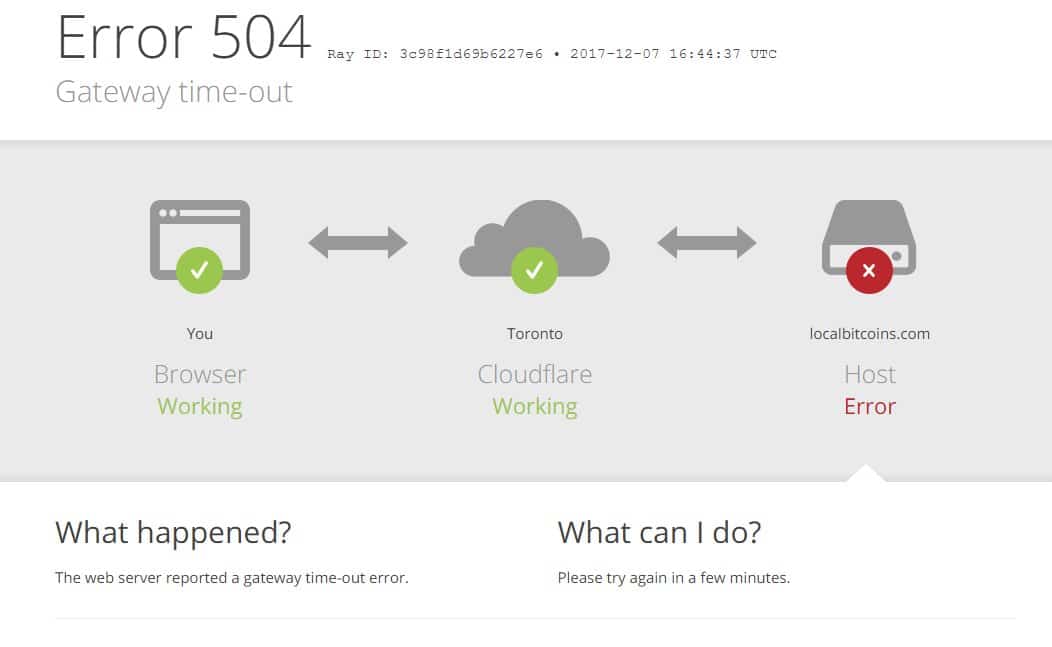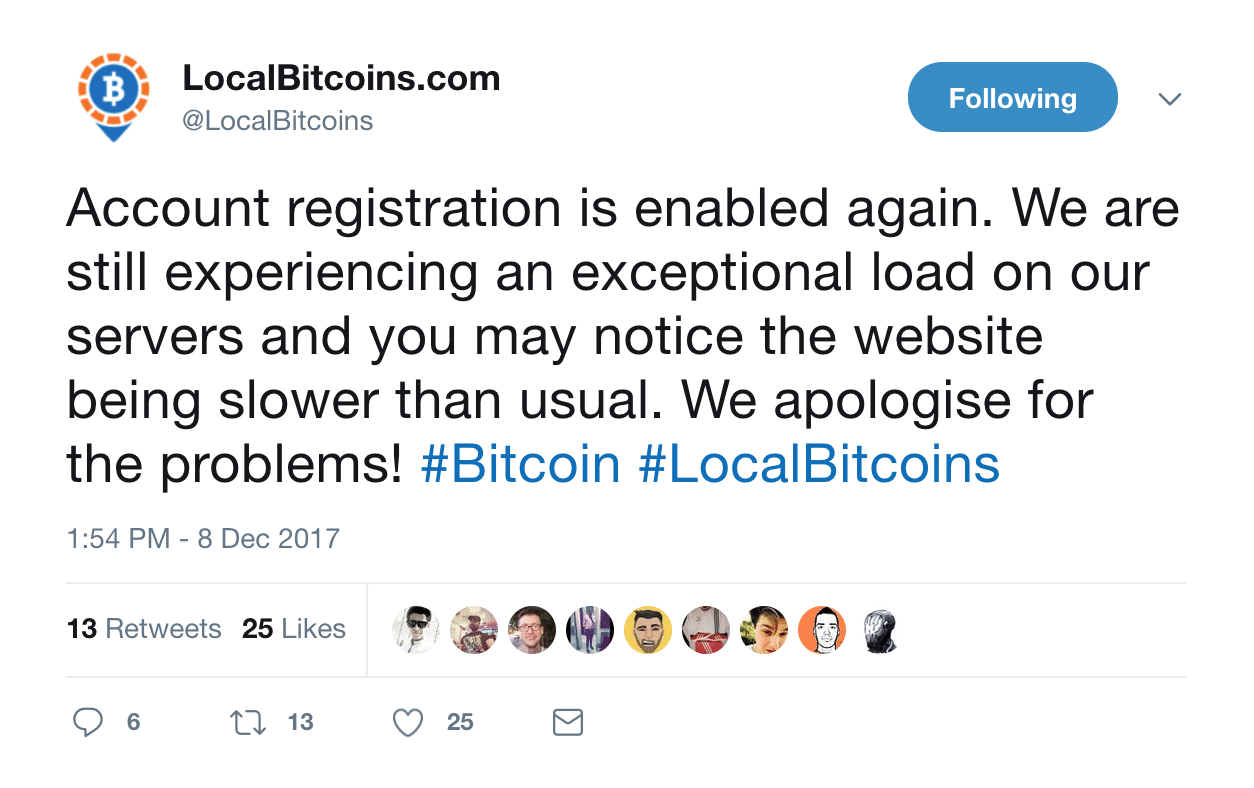 (Localbitcoins website error 504 and Twitter announced)
BitInka, the cryptocurrency exchange that is leading Latin America, has sent an email to all its users commenting that in the last few days they have had a strong demand in the consultation, trade and registration of new users. Furthermore, this platform promised that they would do their best to continue moving forward in the increase of the technological structure and personnel training to be able to satisfy the needs of users.
"We are working tirelessly to provide the best service and support available and we would like to thank you for your trust and to find in us the gateway to start in the cryptocurrency market and continue to expand this technology."
BitInka Support Service.
Finally, there is the collapse of the CBOE website that began to trade Bitcoin futures on Sunday, December 10 and after 10 minutes of operations, the web portal collapsed due to its high traffic and number of operations. Twitter users complained about the fact that this platform did not prepare for the magnitude users and high demand that was expected for the day, which has been referenced by Bryan Kelly as a historic day in the financial market.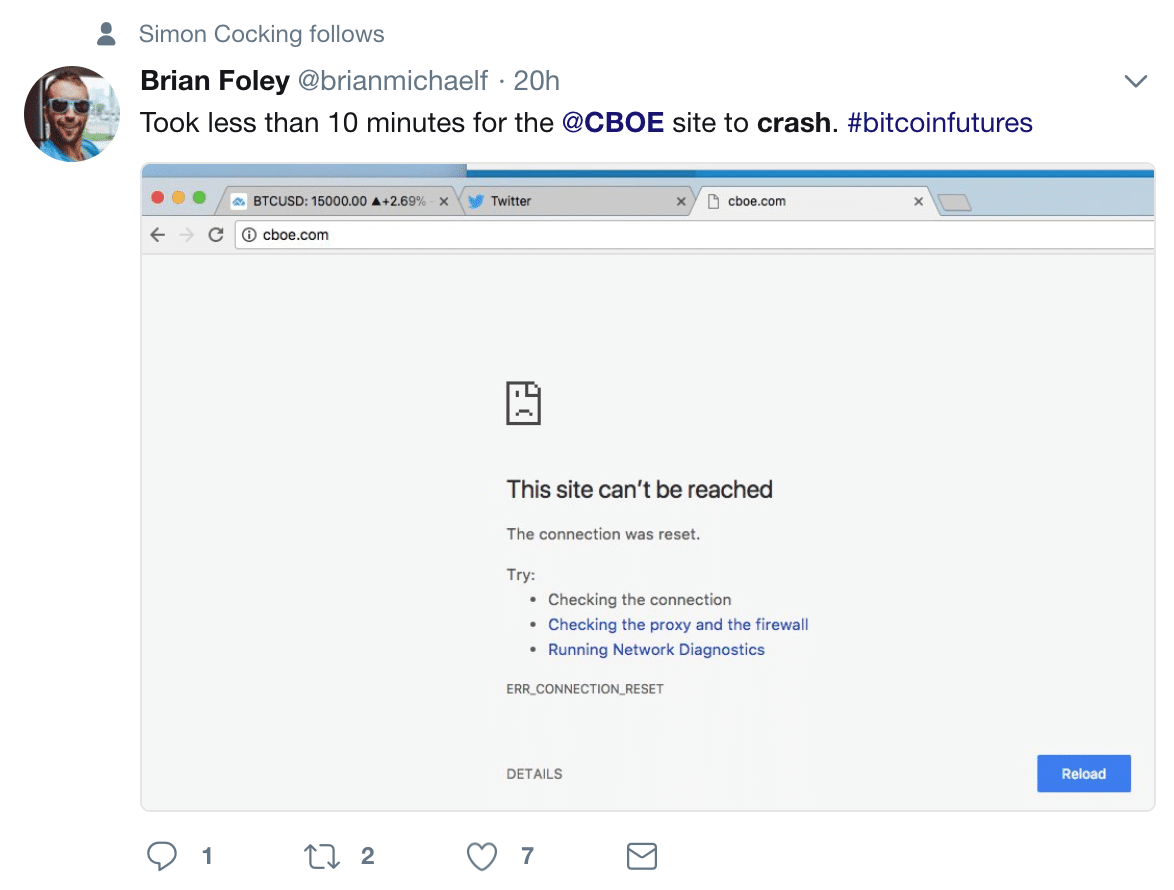 (CBOE website shutdown)