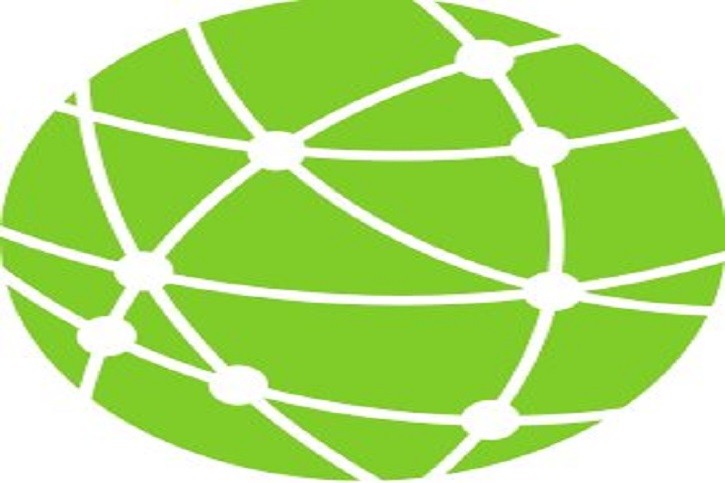 Moving cargo from A to B is an inherently complex process involving people, machinery, and a network of transportation hubs working together to keep the flow of freight moving.
About 60% of the world's cargo is transported inside shipping containers but the process is far from straightforward. Shipping cargo requires supervision, care, and a combination of seaborne & land-based transportation methods to reach its destination. Cross-border issues and regulations cause delays due to logistical problems, language barriers, security threats, and other difficulties. The interaction between elements involved in moving cargo is not optimal by any means, at least in its current form.
Blockshipping is a new ICO that introduces the Global Shared Container Platform (GSCP), a blockchain-based platform to bring together all elements involved in the container shipping industry, such as carriers, ports, and terminals.
The GSCP platform
There are about 27 million metal freight containers being moved around the globe carrying all sorts of cargo. Food, vehicle parts, stuffed toys, and everything and anything in between. Keeping track of all these containers is a mammoth task in itself.
Blockshipping launching new and highly attractive revenue sharing modelhttps://t.co/lxhGXlKO74

Join the ICO now: https://t.co/LccYtErMPU #ICO #Cryptocurrency #Tokensale #revenue #shipping #CCC #token #blockchain #crypto #btc #eth #supplychain #logistics #containershipping

— Blockshipping (@Blockshipping) May 22, 2018
The GSCP platform is the world's first blockchain-based registry to keep track of all containers, in real time. Blockshipping state that their goal within 3-4 years is to achieve a 60% market coverage with 16 million container units in the GSCP blockchain registry.
https://twitter.com/Blockshipping/status/998866103857307648 
According to the website, the GSCP solution will deliver efficiency and savings of about $5.7bn to the global shipping container industry through smart handling and accountability of the containers.
The site mentions that the GSCP solution will be environmentally friendly, as it will help to reduce the global CO2 emission by at least 4.6 million tons yearly.
Blockshipping is the first Nordic ICO to be launched within ICO 2.0 Framework, which is fully compliant with Danish laws.
Blockshipping in figures & quick facts
The purpose of the Global Shared Container Platform is to provide a complete blockchain enabled container asset registry where the full global inventory of containers (27 million units) are registered along with real-time locations of every single container around the world pic.twitter.com/JufWvaYh1X

— Blockshipping (@Blockshipping) May 20, 2018
Token ame(s) – CPT & CCC
Total amount of tokens issued – 50m
Total amount of tokens on sale during pre-sale and ICO – 40m
Token price – $0.62
Pre-sale – February 2018
ICO start date – May 14th 2018
Hard cap – $24m
Notes
The GSCP tokens
There will be two tokens available on the GSCP platform:
Container Platform Token (CPT)
Container Crypto Coin (CCC)
CPT is a utility token used as internal currency for payment of transactions made within the GSCP platform.
CCC is an external dividend token used for revenue sharing.
Blockshipping is a Scandinavian company based in Copenhagen, Denmark. Blockshipping is developing the GSCP platform that will enable a savings potential for the global container industry at the tune of USD 5.7 billion per year by smarter handling of intermodal freight containers pic.twitter.com/woNNZPAvxU

— Blockshipping (@Blockshipping) May 20, 2018
Once created, the CCC tokens will be distributed as follows:
Pre-sale – 10%
Public sale – 70%
Bonus (pre-sale) – 5%
Advisors, media, partners – 10%
Founders – 5%
Consult the whitepaper for more information about the tokens' usage.
Learn more about the Blockshipping team here.
Social media presence and digital footprint
Here are the numbers for Blockshipping at the time of writing (late May 2018).
Twitter – 9,300 followers
Facebook – 2,150 followers
Telegram – 12k followers
Medium – 108 followers
Instagram – 161 followers
Competition
Blockshipping's idea of a shipping container registry is quite novel, so there's little competition out there. Cargocoin perhaps, and also CargoX are peripheral competitors.
Blockshipping's focus on a blockchain-based container registry is quite specialized, however, so the company has a good market position from that standpoint.
Whitepaper
Read our latest blog post on Business Ecosystems and Innovation

And join our #ICO to help shape the future of container shipping https://t.co/LccYtErMPU https://t.co/wPTXQYxXH5#CCC #Blockchain #supplychain #shipping #cryptocurrency #crypto #tokensale

— Blockshipping (@Blockshipping) May 18, 2018
Consult the Blockshipping Whitepaper for more information about the platform, additional features and services, etc.
See Blockshipping review on ICOBench.
Conclusion
Please remember to join our bounty program and help spread the word of our ICO public sale and get rewarded free CCC tokens!https://t.co/wi5hTGqc4b#bitcointalk #bounty #airdrop #blockchain #BountyCampaign #ICO #BountyHunter pic.twitter.com/ywzmW6jgbg

— Blockshipping (@Blockshipping) May 20, 2018
Blockshipping's ICO presents a neat value proposition that targets a specific task, the registration & real-time tracking of all shipping containers on a blockchain ledger.
It is an interesting enterprise, boosted by the fact that it is the first Nordic ICO constructed under the ICO 2.0 Framework.
Blockshipping also has a respectable presence on social media, which will make it easy for the company to spread news and achievements.
Overall, Blockshipping presents a solid project, one that deserves attention from investors.