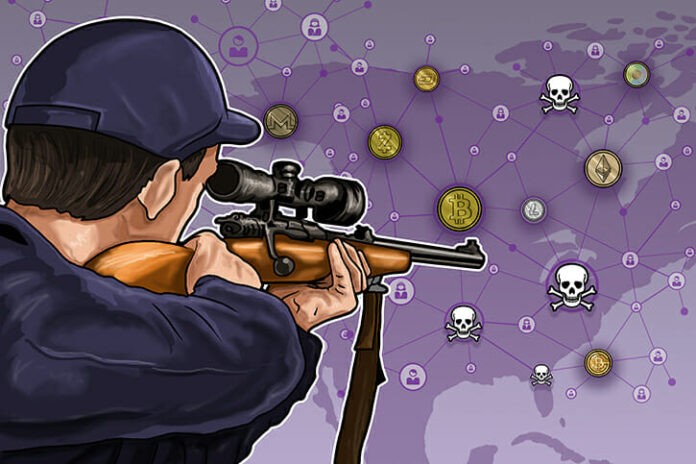 US and Canadian investors have experienced problems stemming from ICO scams, so the security regulators of these countries have undertaken a number of investigations to determine which crypto investment projects are fake and to put a stop to their scams.
USA and Canada start the hunt for fake ICOs
The North American Securities Administrators Association announced last Monday that over 70 individual investigations have been opened in an attempt to sweep the crypto world and uncover scam projects under "Operation Cryptosweep".
Their reports claim that around 35 cases have already been detected and currently have a pending or completed status. The investigations are mostly aiming at groups in over 40 jurisdictions, which are trying to scam unsuspecting investors by offering unregistered ICOs and securities that promise high returns at low risk.
Alabama Securities Commission's director, who also serves as the securities administrator group's president, Joseph Borg, commented on the new development. He said that investigators are putting themselves in investors' shoes and posing as unsuspecting crypto enthusiasts in order to see what is offered to them. If the offerings are not compliant with securities laws, then proper steps are being taken.
He added that not every ICO out there is designed to scam individuals, but there are many that do, leaving consumers facing high risks which they are not aware of. They are being promised high returns on their investments, causing inexperienced investors to go all in, or even borrow against their property to make an investment.
By posing as potential investors, the investigators found over 30,000 domain names with some relation to cryptos, many of which are registered and conducting their operations in accordance with the laws. However, a number of these are fake, using fake addresses and making false promises. There were even some cases of scammers using photos of celebrities in an attempt to appear legitimate. Some examples of this include images of Jennifer Aniston and even Prince Charles.
The process of eliminating scams upon their detection involves cease-and-desist warning letters, detailing what these scammers are doing that is illegal. They are then given a month or so to respond, depending on the laws of the state. In some cases, the schemes might be taken to court by the regulators, but they are hopeful that the sites will go down upon being discovered and notified that they are breaking the law.