The 3rd edition of the Digital Enterprise Show (DES) 2018, the largest international event on digital transformation and digital economy, opened their doors yesterday at the IFEMA, Madrid, with a first day full of technology companies discussing the future and applications of new technologies such as the Internet of Things (IoT), Artificial Intelligence (AI) and blockchain.
Huobi, the 4th largest Exchange in the world, has included its presence in this edition of the DES which yesterday held an exclusive conference to present on the 'Global Blockchain Industry Overview and Prospects' at which the Cryptocoin.News team was present.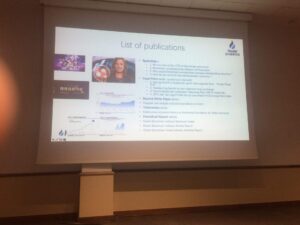 During the presentation, Hubery Yuan, Director of Huobi, indicated that, at this moment, the cryptocurrency exchange platform is promoting and dedicating resources to the distribution of information and educational content through publications, events, blogs and videos on various topics related to the blockchain industry. They are focused on educating users because blockchain is such a new technology and many people do not understand how this technology can 'break the borders' of global financial ecosystems. Also, according to their studies, only 20 million people in the world have a working knowledge about the use of cryptocurrencies, although this number is growing. The content will be available in both Mandarin Chinese and English.
"We are one of the main (cryptocurrency exchange) platforms in the world and we must commit ourselves to educating people about the Blockchain Industry"

Hubery Yuan.

Huobi Director.
Xiao, Huobi Chief Blockchain Analyst, also spoke about the cryptocurrency market in the last 12 months, commenting on the drop in crypto prices and the investments made in ICOs in the last five months. She explained that, according to their last report, the decrease is due to two main factors:
The

regulations

and bans that governments have implemented.

The low quality of some of the new projects that are funded through ICO.
However, Xiao intimated that there are signs that the cryptocurrency market will bounce upwards so he remains confident that the future of finance will be driven by cryptocurrencies 'without borders' and the tokenization of the world economy.
After the conference closed, Cryptocoin.news had the chance to talk to Xiao about how Huobi's platform decides on the inclusion of cryptocurrencies and tokens. Xiao explained that, for this task, they have a protocol called SMARTCHAIN, which is carried out by specialized people who implement a series of rigorous evaluations of the cryptocurrencies. If a crypto passes this testing protocol, it goes on to be tabled for inclusion through a vote of the users of Huobi, a practice that decentralizes decision-making in the platform.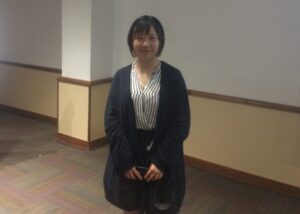 Huobi is organizing a festival in Vietnam centered around the blockchain industry on May 24th and 25th 2018, for which all information is available here.