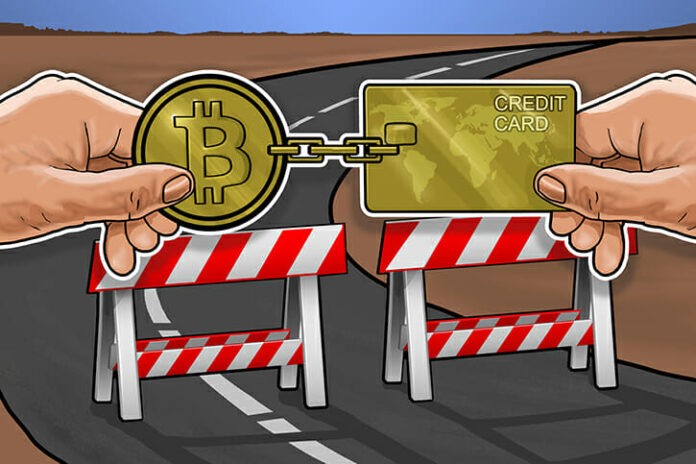 by Jerry Witkowicz and Sayed Wayzi
After analyzing hundreds of blockchain startups, we discovered two major weaknesses that, if not addressed, will limit blockchain's adoption in the market.
Unrealistic promises
The blockchain solutions described in the companies' whitepapers imply that their proposal will somehow magically work with current financial and payment systems. Many companies promise users the ability to freely interact with banks, financial institutions and merchants. To deliver such capability, blockchain-based services will need to integrate with current financial and payment systems but there are no stated plans to do this.
Unrealistic assumptions
All blockchain startups assume that merchants will accept all new tokens created during the startup's ICO (Initial Coin Offering). Each company assumes that merchants will accept their token for payment of goods. There are over 1,600 blockchain startups and each has its own token. Is it realistic to expect that merchants will accept hundreds of different tokens as payment for goods or services? This is silo thinking that will eventually make adoption of blockchain commercial solutions extremely difficult if not impossible. Let's examine each area in more detail.
Blockchain solution transition
In an ideal world where all merchants, service providers and financial institutions use cryptocurrency, the proposed blockchain-based services would likely work well. However, we are not there yet. Blockchain-based services need to find a way to create a transition from pure fiat to cryptocurrency environment. What we find described in the company whitepapers are silo solutions that make assumptions that, when their solution is completed, it will somehow magically work with banks to enable users to top up their crypto debit or credit card and accounts. Further, those users will be able to pay for goods and services with cryptocurrency tokens.
To deliver such capabilities, blockchain solutions will need to integrate with financial systems. This is not a simple task. They each the same security breaches. There are many examples where banks have been hacked with losses of millions of dollars. Blockchain solutions have also been hacked with similar high losses. Financial institution systems are not plug-and-play. External systems wishing to connect must adhere to strict standards and approval process. Disappointingly, none of the whitepapers we analyzed addressed how and when such integration will take place. Without this, many of the promised features that require interactions with current financial systems will simply not work.
Hundreds of crypto tokens
With over 1,600 blockchain startups and growing, and with each introducing their own token, merchants who wish to participate in the blockchain commercial services that are being built by these startups face an impossible business scenario. Each blockchain startup that promises its future users the ability to buy goods or services with the company token, assumes that merchants will accept such tokens. With hundreds of similar concepts planned, this means that merchants who want to offer their goods and services on the new blockchain platform will need to potentially accept all these different tokens. This is an extremely impractical environment for merchants to do business. They will simply not accept such scenario.
Blockchain solution roadmaps needed
Blockchain startups cannot continue to operate in silo mode. No solution can be an island. Interoperability is inevitable and every new blockchain solution needs to plan for this as part of the solution roadmap.
Blockchain solution developers need to include technology steps that will facilitate practical transition from current financial and payment environments to pure blockchain and cryptocurrency systems. Expecting an overnight switch from one system to another is simply not realistic.
Every blockchain solution that promises its future users the ability to interact with banks and merchants needs to include technology integration steps that enable the secure exchange of financial information and payments between the current and blockchain and between blockchain systems. It's not enough to just develop a blockchain-based payment system and expect merchants to start using them.
Technology transition and the high number of tokens present significant challenges that will slow down the adoption of blockchain commercial solutions in the market. No single blockchain startup can address these two challenges alone. This will require closer collaboration between blockchain solution developers and will drive the need for interoperability standards, standards forums, approval process to name but a few.
Jerry Witkowicz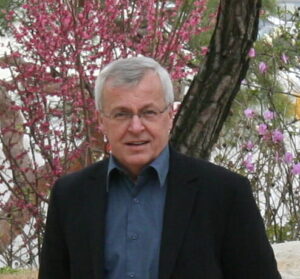 As a co-founder of BenchMrkPro, I leverage more than four decades of entrepreneurial experience in helping companies put the value of their solutions to work on behalf of their balance sheet.
Sayed Wayzi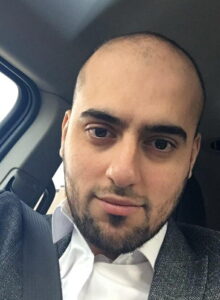 As a serial entrepreneur and co-founder of BenchMrkPro with 15 years of experience, I am passionate about helping companies bring value to their customers and growing their business.