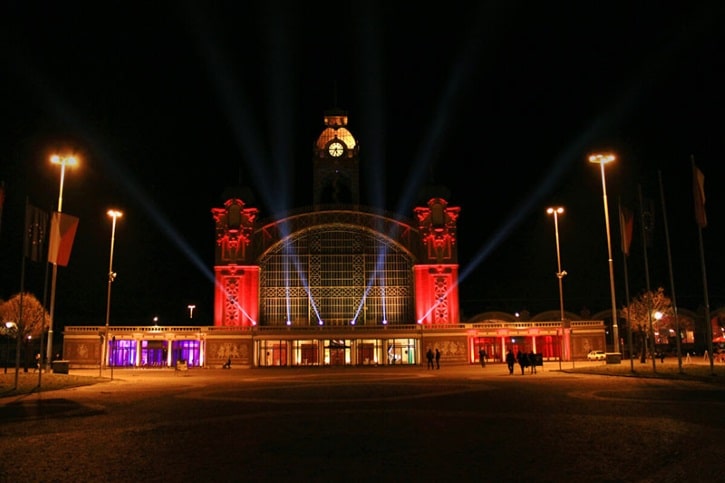 The world's primary crypto affiliate and marketing conference, or CRAC, billed as a "One of a kind large-scale event dedicated to global crypto traffic that will be a true game-changer for your projects and ICOs" is set to kick off in Prague later this month.
When and where is it on?
Crypto Affiliate & Marketing Conference 2018 is going to take place in Prague's biggest exhibition ground, Výstaviště Praha, April 23rd to 24th. This year we chose Industrial Palace as our exhibition grounds, for it is the most famous expo center in the city capable of providing top level services.
How many years has it been going?
This is our second conference, the first one was held in October 2017. Overall, CRAC 2017 was a success, though we had some hiccups along the road. But in the end, it turned out to be one of the most epic events of the past year.
What was the inspiration to start it?
Cryptocurrency was trending, affiliate marketing was desperately longing for an influx of fresh ideas and technologies, so we just decided to merge two communities together and see how it goes. The outcome was unexpectedly productive. CRAC helped many aspiring crypto developers find promotion deals, affiliates got some technologies to adopt, and we literally started a whole new industry revolving around crypto offers, as we call them.
What exciting things can people look forward to?
This year CRAC is coming back in order to carry on with its mission of being the ultimate networking hub for crypto enthusiasts and digital marketers. We are expecting to see hundreds of delegates from all over the world who will be showing off their latest blockchain-powered projects and new age business solutions. There will also be ad networks, crypto trading brokers, gambling operators, ICO founders, exchanges, cryptocurrency developers, keynote speakers and affiliates, so everyone is going to find something worthy of their attention. And don't forget about the affiliate style parties before and after the conference. It will be a blast.
What opportunities are on offer for those attending?
First of all, there are investment opportunities. You will have a chance to get a sneak peek into the part of crypto industry that is usually hidden. Dozens of ICOs will present their projects for the first time, which is a great opportunity to be among the first investors, who usually get the most significant benefits. Then, there are plenty of opportunities for business owners and managers, who will find multiple technology applications that they can actually utilize in their work. For those who are simply curious about the blockchain or digital marketing, it is a nice way to spend some time among the top industry players, to get a sense of the coming changes both in business and everyday life, and to have fun, because CRAC is not your ordinary boring meetup, it's a fun place to be.
Who will be speaking?
We've got quite an extensive roster of speakers.
Anti Danilevsky, the CEO of a revolutionary blockchain crowdfunding platform, KICKICO, is returning this year to tell us about the ICO business challenges. Marc Kenigsberg, founder of several crypto projects and marketing expert will share his experience in the blockchain technology applications. We've also got Max Krupyshev, the founder of Cubits, Jonathan Galea, Alexander Pisemskiy, and many others, who will give you truly invaluable insights into the world of crypto marketing. Expect countless use cases, first-hand data and well-researched topics. The full list of speakers can be found on our website.
How can people book tickets?
It's really simple. Just visit the official CRAC 2018 website and purchase the ticket online. You will get all the necessary information sent to you via email. The Main Entrance pass grants the access to the conference itself and two parties.
Anything else you'd like to add?
We're really glad to welcome everyone in Prague on April 23rd and 24th to take part in an industry-defining event, that will spark numerous new projects, collaborations, technologies and business models. Come and witness with your own eyes, what has already been achieved and which horizons we have yet to open. Oh, and there will be beer, lots of it.