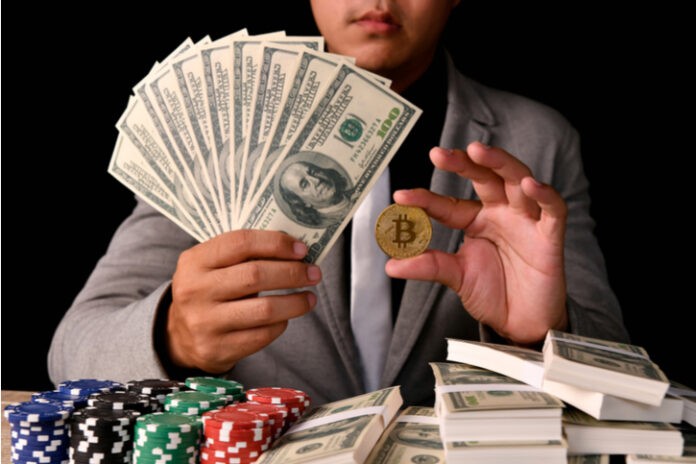 In the past few years, cryptocurrencies have grown in popularity. However, certain countries have seen stronger growth than others. In particular, Korea has become one of the most important markets for crypto. According to a survey in December 2017, at the height of the market, 30% of Koreans invested in cryptocurrencies. Beyond the high number of investors, what else distinguishes the Korean market? What are these investors looking for when they invest in cryptocurrencies? With one of the world's biggest gatherings of crypto investors converging in Seoul for Korea Blockchain Week, it is a good time to get a feel for what drives investors in Korea. Kyle Baron, Managing Director of BCW, a blockchain consultancy with a strong base in the Korean market, helps demystify the Korean investor for readers.
Gambling
Koreans love to gamble. However, gambling is illegal in Korea, so locals must find an alternative way to satisfy their desires. In the past year, crypto has become the preferred way for Koreans to gamble. With gains of 1000-2000% seen in the marketplace last year, the crypto market has become a natural fit to take an exhilarating risk. As a result, Korean investors will often make quick investment decisions based on FOMO and not always on the laurels of project fundamentals. This especially holds true for smaller, retail investors rather than sophisticated investors. This is something that the Korean government has spent much time and attention on, in order to roll out regulations to protect retail investors and the market from potential fraud and scams.
Preferential treatment
In an ICO, early investors receive bonuses as a recognition that they are taking additional risks by investing early into a project. These bonuses can range from 10% to 100%. Korean investors understand the power of the premium on the movement of the Korean market and therefore are looking for more than just early investor round bonuses, they also need to have the feeling of preferential treatment due to their power in the market dynamics.
Korean projects
The typical domestic Korean investor prefers projects that have Korean teams and that are designed for the Korean market. This is because these investors will usually not speak English so need to see Korean language marketing materials, and because they can more easily understand projects that are targeted towards the Korean market.  Korea is a unique place with strong brand value and Korean investors want to make sure the project profiles will cater to the local market or else it is 'out of sight, out of mind.'
Protocols vs Dapps
Last year, investors would throw money at any ICO project, but things have changed in the current bear market. Investors now show a strong preference for protocol projects compared to DApps. Why is this? It is mainly due to historical ICO performance. Protocol projects such as Icon, Wanchain, Quarkchain among others, performed very well after their ICO. Conversely, DApps have not been performing well in this market. DApps are built on protocols so, by their nature, have less potential for price appreciation than protocols.
Conclusion
Every market has idiosyncrasies. When marketing projects in Korea, ICOs should carefully think about what makes the market tick, and tailor their marketing materials to make sure that local investors feel excited about the project.