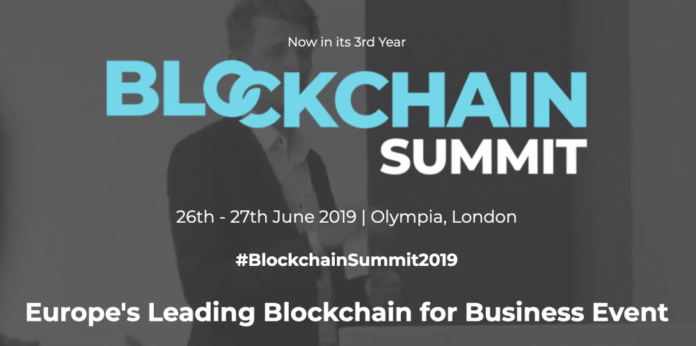 Join the leading Blockchain for Business event in Europe
Blockchain Summit London is Europe's leading Blockchain for Business event, trusted by tech giants and start-ups alike in bringing together the major players in the blockchain for the business sector. Taking place on the 26th and 27th June 2019 at Olympia in London, Blockchain Summit London is the third event of 2019 in the Blockchain Summit Series, following on from successful events in Hong Kong and Frankfurt.
The event will see visitors hearing from 200 visionary speakers. They'll gain an exclusive insight into innovative blockchain developments within the enterprise, as well as interacting with industry-leading experts. The focus of the content is on practical "how-to" case studies from global companies already leveraging blockchain technology.
Margot James, Minister of State for the Department for Digital, Culture, Media and Sport
Marco Bosma, SVP Fintech and Innovation, Rabobank
Amit Varma, CTO, Citibank
Magdalena Ramada Sarasola, Director- Senior Economist, Willis Towers Watson
Lars Henneberg, VP, Head of Risk Management, Maersk
Hélène Stanway, Head of Digital Innovation, AXA XL
Julie Pierce, Director of Openness Digital and Date, Food Standards Agency
Adam Lalani, Group Head of IT, Tristar Group
Anthony Stevens, Global Head of Product Innovation, Northern Trust
The event agenda will address key areas of change and provide an essential platform to discuss the opportunities of blockchain technology with thought-leaders and industry experts. Discuss and debate the impact of blockchain on sectors including Finance, Insurance, Retail, Supply Chain and Telecoms through interactive case studies and panel discussions.
Blockchain Summit London is about "total" Blockchain. An audience all together with one common interest, no other side topics, and no co-located events to boost numbers and dilute your audience.
Some of the top speakers already attending Blockchain Summit London include:
Focusing on the industries most impacted by blockchain technology, join progressive professionals, industry-leading speakers, global companies and innovative tech start-ups and gain the knowledge, skills, and connections to unlock the potential of Blockchain Technology.