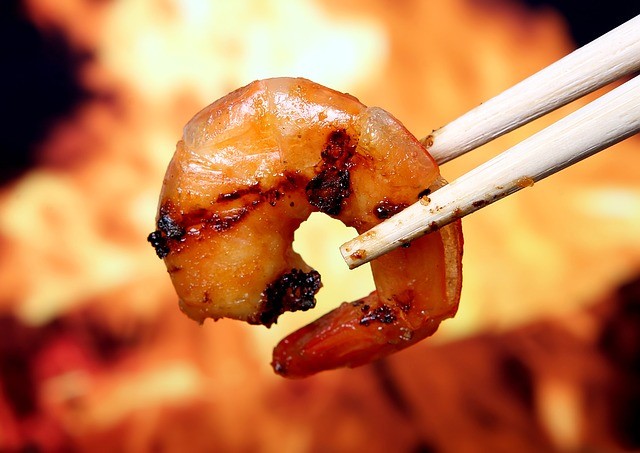 The giant U.S. retail company Walmart has announced that is currently piloting a blockchain-based platform to trace shrimp exports from India. Walmart sources most of its shrimp from Andhra Pradesh, a well-known Indian farming region. The platform aims to help seafood farmers in the region to strengthen their supply chain processes and reinforce trust in the product by enabling real-time tracking of the supply chain processes in shrimp exports. 
Shrimp exports represent one of the biggest sources of export income in India, with the U.S. being its largest client, taking over 46% of the shrimp exports market in India. Andhra Pradesh is the biggest producer of shrimp in India. The local government constantly works towards encouraging its farmers to improve quality standards to cater for a wider range of clients worldwide, promoting sustainable long-term growth in the industry. 
With blockchain technology, both Walmart in association with IBM are seeking to digitalize data and share information in a trusted manner, which ultimately will improve the quality of the information being shared with companies and consumers. The goal of the platform is to provide information from the moment the shrimp is at farms, through transportation and ultimately growth and processing. Furthermore, the platform could also track food safety procedures and add a higher level of visibility to consumers about the process the shrimp went through before consumption. 
According to a representative from Walmart:
The introduction of blockchain in the shrimp supply chain could help improve the quality of information on the product for compliance purposes and for sharing with consumers, providing added traceability beginning at the farm and extending throughout the transportation process.
John Connelly, president of the National Fisheries Institute in the US also commented on the event saying:
The possibility of transforming the seafood community with blockchain technology exists and organizations need to do the work to test its potential to optimize supply chain processes. As one of the most traded commodities in the world, seafood has a complex and wide-reaching supply chain, which makes testing and further developing technology-assisted traceability programs an important step. It is encouraging to see a retail leader like Walmart participate in seafood blockchain testing.
This is not the first time Walmart has applied blockchain technology to the supply chain process of their products. Just a few months ago, the company announced a blockchain solution for its veggie suppliers. Through a partnership with IBM, Walmart developed a platform that would allow leafy green vegetable suppliers for Sam's and Walmart to upload their data in real-time via Blockchain.