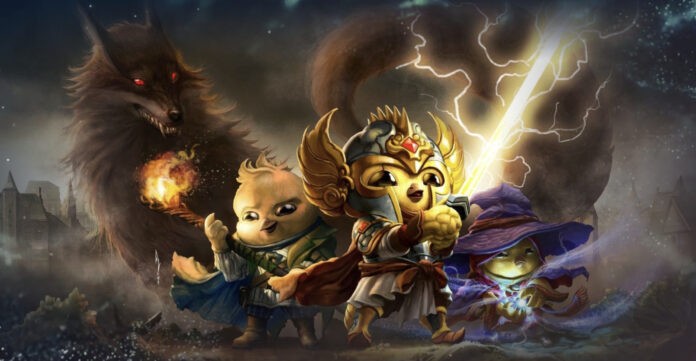 SolChicks are adorable little NFT collectibles that live on the Solana blockchain. If you need evidence, check them out: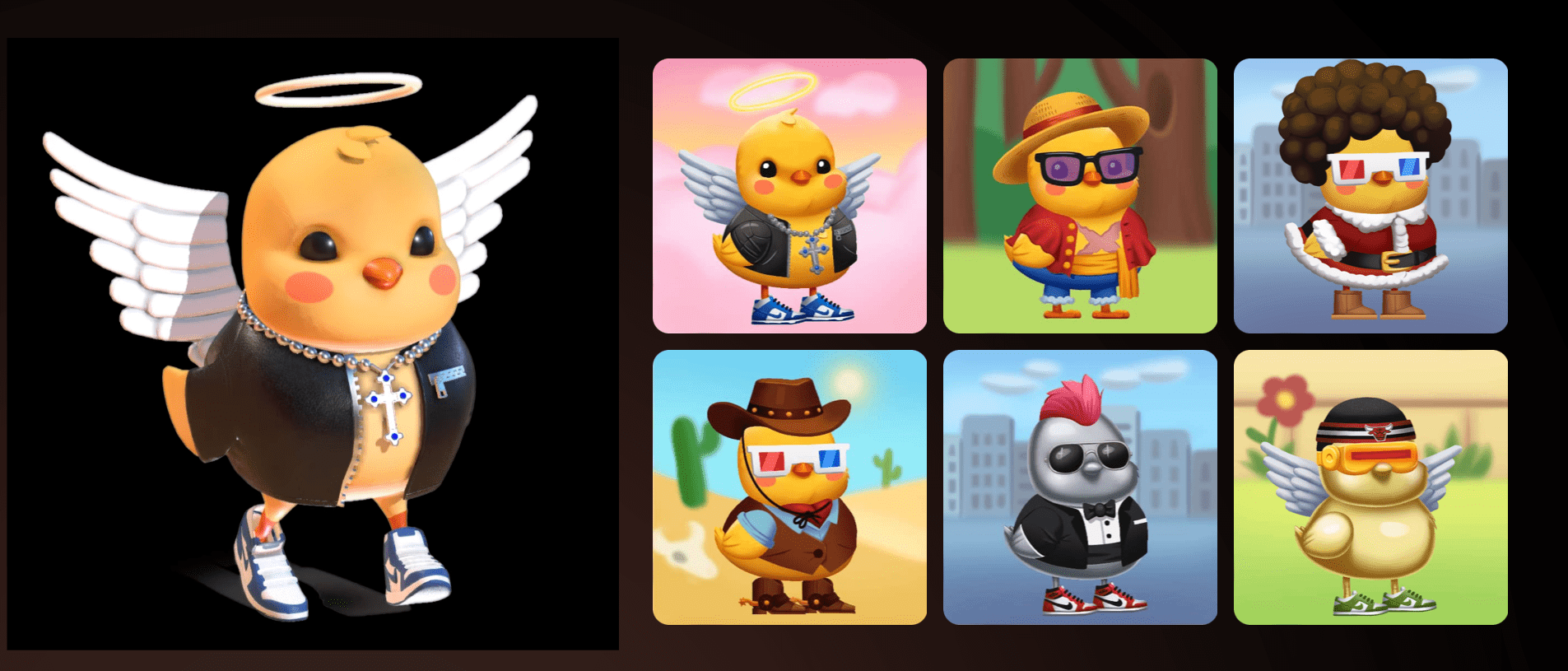 However, don't be deceived. There is more to SolChicks than what meets the eye. SolChicks NFTs are a part of something bigger — A play-to-earn metaverse gaming platform where players can collect, breed, and battle SolChicks for fame and glory. 
The game has managed to seize massive attention in the industry. Three months into going live, the Twitter account has amassed 268.3K followers. The floor price of the NFTs stands at 15 SOL on SolSea. And, in the first week of release, the game demo saw an influx of 50,000 players. 
Is it the next pet NFT on its way to give Axies and Kitties a run for their money? Or, will it bite the dust before getting off the ground? Let's take a better look at the project, vision, and roadmap to see if SolChicks are really worth the hype. 
What is SolChicks
SolChicks is a fantasy play-to-earn game designed around a collection of 10,000 unique NFTs. Players can use these collectibles as their characters in a gaming metaverse built on the Solana blockchain. 
Here, you are rewarded for the time you spent on the platform. You can either complete the game objectives and compete with other players to climb up the leaderboards or go on a hunt for the rarest SolChicks and item NFTs. The game is designed in a way that allows fluidity. Each player can craft their own story on the platform and still earn rewards. 
If you are an avid player, you will not have a hard time discovering rare collectibles and earning some bucks from the platform. Since it is blockchain-based, asset ownership and transfer are recorded on the blockchain. As per the whitepaper, the project ultimately aims to bring people together by offering a gripping gaming experience, tapping into blockchain innovation.
The story of SolChicks, in a nutshell
SolChicks are a race of battle chickens that belonged to the planet Chicco. As we mentioned above, don't be deceived by their cute demeanor. These little chicks are known for their bravery. In the ancient archives of history, you will come across legends of SolChicks who have come head-to-head with even the most ferocious of beasts and explored the most treacherous reaches of space.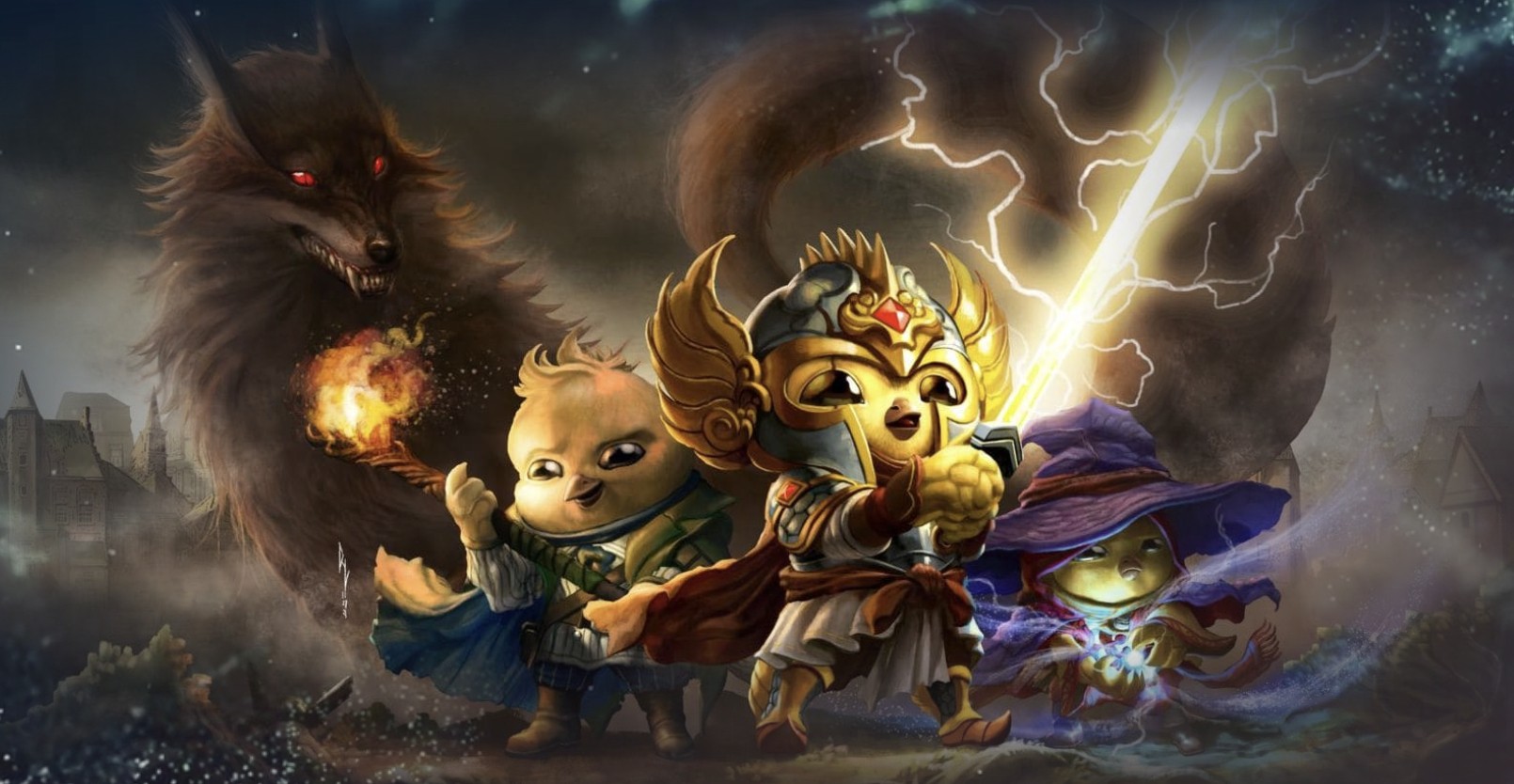 Newborn SolChicks have unique attributes and unearthly power. From the time they learn to walk, young SolChicks are trained to participate in gladiator-style tournaments and prove their strength. With experience, they grow stronger and more adept. They form a spartan society where mighty warriors are revered and respected. That essentially means they are in a constant war with each other to rise to the top. Similar to ancient human civilizations, they were segregated into different professions and missions for generations. 
However, tragedy befell Chicco in 2021 when it was attacked by SolFox, an intergalactic being with mighty fangs and deadly claws. Despite their best efforts and years of training, SolChicks were unable to withstand the unforeseen invasion by SolFox. After a long journey, a few SolChicks who survived the war found a home in the Solana blockchain. They are now on a quest for answers. 
Blockchain gaming enthusiasts can be a part of their journey and help them accomplish their mission, in turn reaping rewards. 
Why did SolChicks go for Solana blockchain 
Solana is a decentralized blockchain that powers some of the most scalable, user-friendly applications we have today in the decentralized arena. SolChicks chose its prefix for the speed, economics, and reliability it guarantees. 
Solana has a fast-growing ecosystem in crypto with over 400 projects spanning across DeFi, NFTs, Web3, and the metaverse. Its scalability ensures that transactions remain less than $0.01 for both developers and users. With 400-millisecond block times, it is one of the fastest blockchains out there. Moreover, being censorship-resistant, the network remains open for applications to run freely. 
Let's talk numbers and rarity
There are 10,000 SolChicks NFTs in total with unique attributes. Breeding will increase the number of SolChicks over time. They are ranked based on the rarity of their attributes. 
You can categorize them into five based on rarity — common, uncommon, rare, mythical, and legendary. While you have a 60% chance of coming across a common SolChick, your average everyday digital pet, it goes down to 0.1% in the case of a legendary SolChick. In fact, they are called SolUnicorns owing to how difficult it is to find one of those. 

SolChicks attributes are featured across their head, eyes, accessory, clothing, shoes, and background. If you get your hands on a SolChick that rocks an angel circle, space helmet, Michael Jackson sunglasses, one-eye patch, face mask, angel wing, or diamond rings, consider yourself lucky. Because they are extremely coveted.
Related: What Is Velhalla? Velas Play-to-earn Metaverse Explained
How to earn from SolChicks NFT game
SolChicks is a play-to-earn NFT game that is similar to Axie Infinity and Crypto Kitties in many aspects. Whether you are an avid gamer or merely an NFT holder, there are multiple ways you can generate profit from the platform. 
The first one is obviously by playing the game and completing missions. You can compete with other players to climb up the leaderboards or MMR ranking. Top players are rewarded $CHICKS tokens based on their performance. Another way to go about it is to breed SolChicks. You can later sell them on NFT marketplaces and claim good deals depending on their rarity. In addition to this, in-game rewards are distributed as NFTs or SLC (Shards of Love). They can then be sold on real-world exchanges. For the time users invest on the platform, an in-game currency called SolCoins is distributed. They can be used for various purposes inside the platform to step up your game. 
How to breed SolChicks 
Of course, you need two SolChicks NFTs to get started. However, they should be at least of level 45 and above. SolEggs hatch into a new, unique SolChick in seven days. It shares attributes with its parents. Does that mean gamers can quit their jobs and breed SolChicks for a living?
There is a catch, though. You can breed a SolChick only seven times in its lifetime. Also, you can't breed it with its parents or siblings. And, the cost associated with breeding increases proportionately with the number of SolEggs laid by a SolChick. 
Unlike the hen that lays the gold egg, SolChicks don't guarantee fortune for a lifetime. A lot of thought has to go into matching two SolChicks for the best results, as they are finite. 
When are SolChicks NFTs minted
SolChicks minting progresses in different phases. Early birds can get their hands on some rare NFTs that come with exciting privileges. The first and second waves of NFT minting have already concluded. In the initial minting, 2500 NFTs were launched. 
SolChicks metadata is stored on Arweave. 
Where to buy SolChicks NFTs
Once they go live, SolChicks are traded on secondary NFT marketplaces. You can buy SolChicks on FTX, SolSea, Solanart, SolShop, Magic Eden, and Digital Eyes.
Related: Animoca Brands To Build K-pop NFT Metaverse Next
$CHICKS tokenomics
CHICKS tokens serve as the governance token of the SolChicks ecosystem. As SolChicks moves into a DAO structure, the tokens will grant voting rights to users. There is a fixed supply of 10 billion CHICKS tokens in total. As you can see from the chart, the largest share of the tokens, that is 37.7%, is set aside for ecosystem rewards, followed by 15% for game development. That is sufficient to keep the platform relevant in the long run.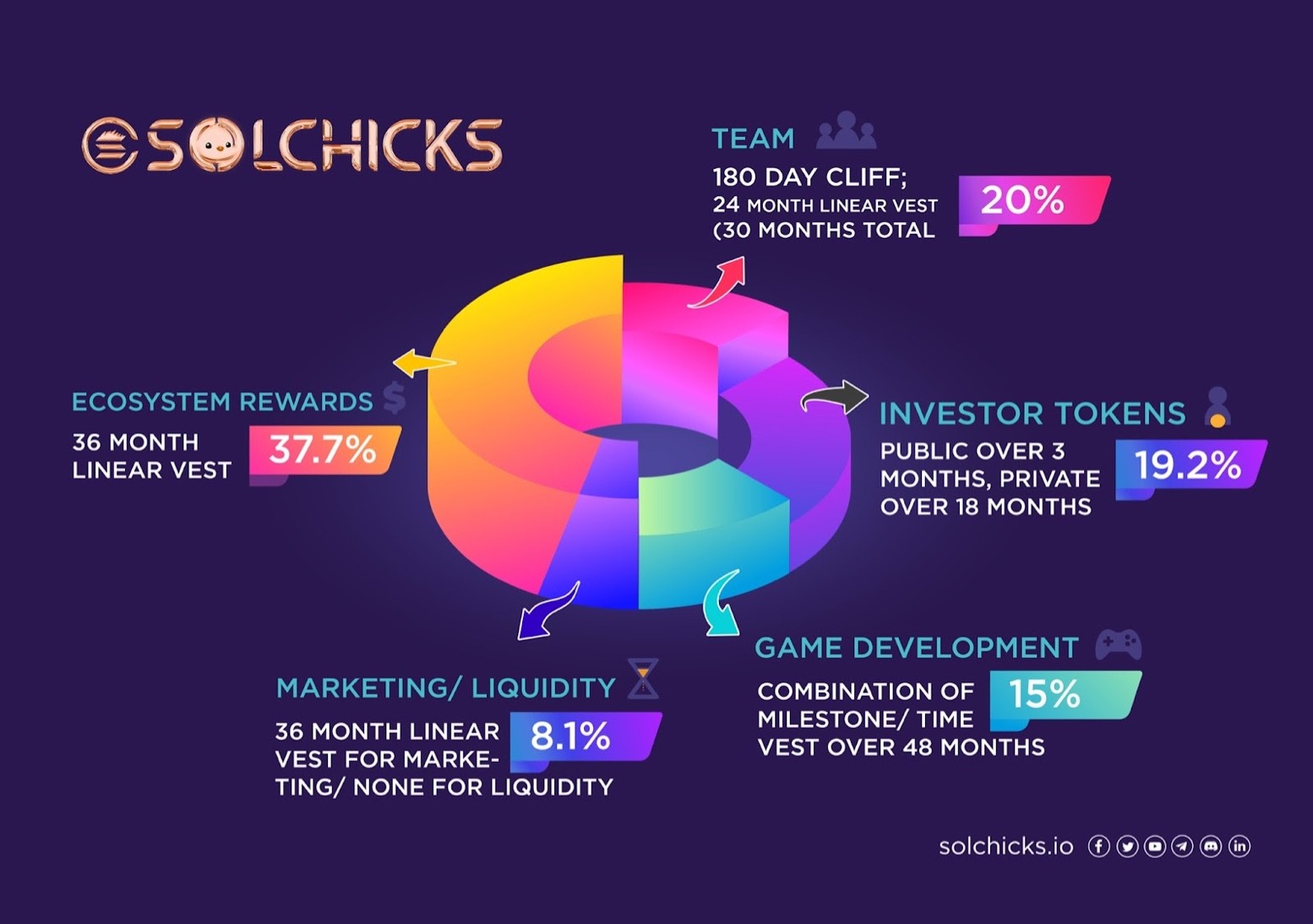 Related: SLP Token: The 'Other' Token On Axie Infinity
What to expect in 2022
SolChicks has a lot in the pipeline for 2022. The alpha version of the game is slated for release in the first quarter. Once it is up and running, gamers can begin to engage with the platform and participate in P2P battles. Soon after, the platform will host the Battle of the SolFox Challenge for selected members. The second update of the game will be released in the next quarter with new worlds to explore, the SolChicks marketplace, farming, and occupations. In the next update, which is scheduled for quarter three, the game will feature flocks, buildings, and weapons.
Related: Sandbox Alpha Metaverse From Nov 29: $SAND On The Surge
The pros and the cons
SolChicks comes forward with some compelling features that can give prominent play-to-earn platforms in the crypto space a run for their money. A good amount of thought has gone into each aspect of the game, starting from as basic as the designs. The website reveals that each SolChick is uniquely created and carefully designed by highly experienced artists by overlaying various pre-designed attributes on the base SolChick character. 
The project aims to build a fully integrated gaming metaverse with an engrossing story, aesthetics, and functionalities. It is also worth noting that the disruptive model of gaming rewards players for their time and commitment to the game, rather than just the missions completed or assets amassed. 
Okay, the project looks good on paper. But, will it all pan out the way intended? For this, we have to analyze the credibility of the team behind the project. SolChicks is led by a 50+ person team that claims to have deep resources and a proven track record. The core team members have experience working on successful blockchain projects. Another factor that reinforces confidence in the project is the partnerships it has made with leading players in the crypto arena like Altura, SolSea, Chainlink, and Brave.
However, it is yet to be seen how it penetrates the mainstream audience. With the rising cost of metaverse tokens and NFTs, play-to-earn platforms are largely inaccessible to new players. Early adopters, who continue to receive rewards and privileges, have a clear edge against players who enter the game in later phases. As a result, these platforms fail to cater to people with small initial investments in the long run. 
The lack of interoperability in blockchain gaming is a challenge that platforms will have to address sooner or later. It holds back supporters of a certain chain from interacting with platforms that run on other blockchain ecosystems. Since SolChicks runs on Solana and doesn't have any plans to expand to other blockchains, the rising cost of SOL may impact the adoption of the game. 
It also has to be seen how SolChicks help amateur players onboard the game. Even professional gamers have a hard time wrapping their head around blockchain gaming and how it works owing to limited sources of information. Guilds and scholarships can go a long way in nurturing a loyal, sustainable gaming community around SolChicks. 
So, is SolChicks really worth the hype
Yes. SolChicks is definitely a game to watch out for. If it delivers its promises as planned, the game has the right set of features to open a gateway to the metaverse. 
Related: Metaverse Powered By NFTs, The Next Giant Leap In Technology?