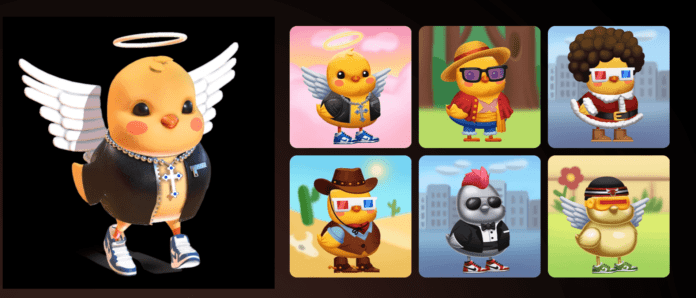 The governance token of the SolChicks play-to-earn gaming platform, $CHICKS, went live on 13 December 2021. However, as tens of thousands of users dashed to buy the token, the Raydium server has reportedly crashed. To add to that, the launch has slowed down the Solana blockchain.
(Thread 1/2)
CHICKS HAVE TAKEN SOLANA DOWN 🐣

We apologize for the inconvenience of this delay but tens of thousands of people are trying to buy $CHICKS and the Raydium server has crashed. It appears SolScan is also not loading our contract address right now either. pic.twitter.com/WX0uqKlgZR

— SolChicks (@SolChicksNFT) December 13, 2021
The team is working on getting things back to normal and requests users to remain patient while they try to successfully create the liquidity pool.
$CHICKS is currently trading on MEXC Global.
$CHICKS is on a rage
$CHICKS token serves as the governance token of the SolChicks ecosystem, a fantasy play-to-earn game designed around a collection of 10,000 unique NFTs. There is a fixed supply of 10 billion $CHICKS tokens in total. The token completed its IDO in November to great reception across multiple launchpads. 
$CHICKS token contract was audited by Quantsamp. 
SolChicks is one of the most anticipated play-to-earn games in the blockchain space. In fact, the yet-to-be-released game saw an influx of 50,000 players for its game demo in the first week of release. The alpha version of the game is slated for release in the first quarter of 2022. Recently, the team announced a partnership with KuCoin Labs, a $100 million venture capital fund launched by KuCoin for the empowerment of early-stage entrepreneurs in the metaverse space.
Related: SolChicks ($CHICKS): What's The Big Deal About This Play-to-earn Game