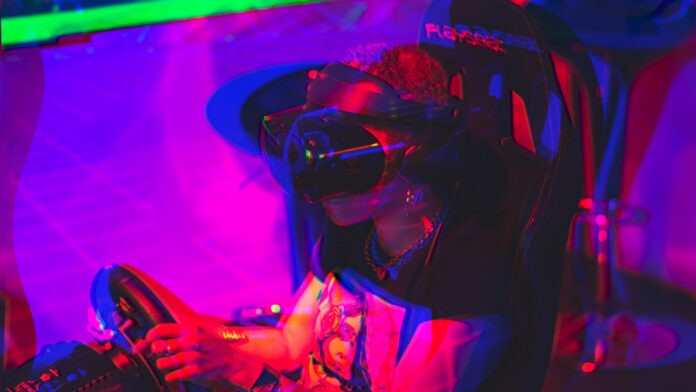 There is an interesting meme going around on the internet.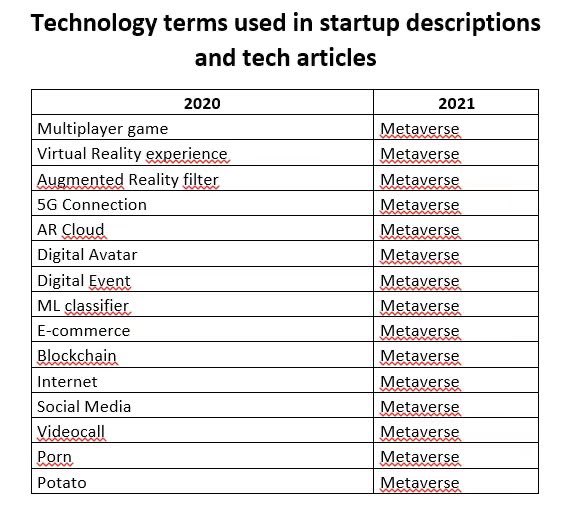 Even though the word metaverse is yet to be adopted by most dictionaries, 2021 has been all about it. It is touted as the future of the internet, AR, VR, blockchain, and whatnot. Especially with the onset of the pandemic and the lockdown, the interest in the metaverse has got a huge spike. Confined to their houses, people want to explore ways they can interact with each other without compromising on fun, ease, and security. 
As the crypto industry grows by leaps and bounds, so does the metaverse. Or, should we say, a metaverse powered by NFTs?
Before we put our knees down in the water, let's take a look at the definition of 'metaverse'.
What is metaverse?
The term metaverse was coined by novelist Neal Stephenson. In his sci-fi novel Snow Crash published in 1992, he calls it a 3D virtual space where humans can seamlessly interact with each other and software agents in their avatars. It is a combination of the prefix 'meta' (meaning beyond) and 'universe'. Today, metaverse refers to a shared space where the virtual reality merges with the physical reality. Metaverse will tap into futuristic technologies like AR, VR, blockchain, AI, machine learning, and more as it grows and evolves.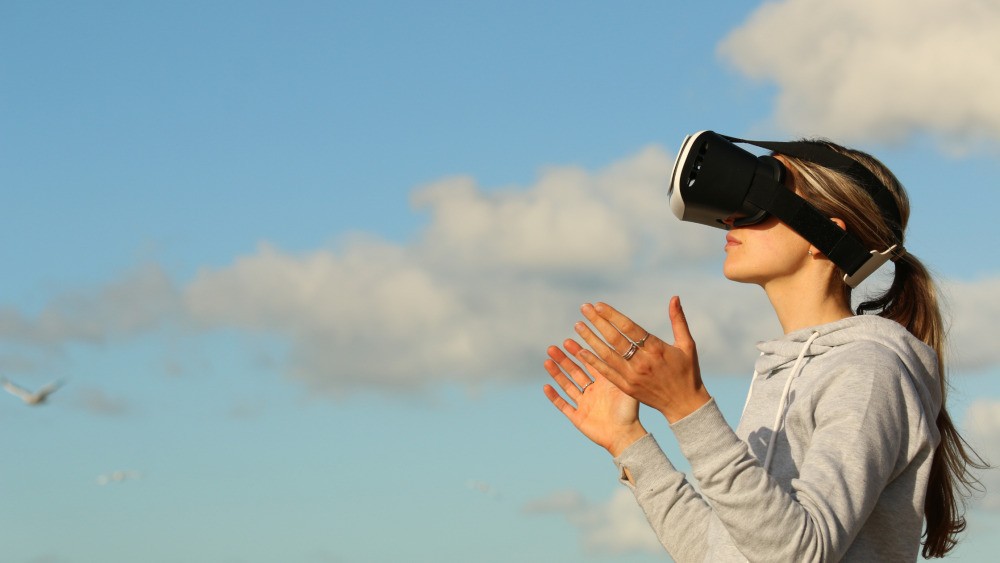 What does that look like in real life?
A space where you can attend business conferences in virtual avatars without leaving your couch, play badminton without going to the badminton court, hang out with your friends from around the world in your living room, listen to lectures as you'd do in a real classroom, and more! 
But these are possible now too, digitally! What is the big deal?
Metaverse adds a new, immersive dimension to the internet. It will be sustainable with its own economy, jobs, infrastructure, business hubs, and entertainment stations.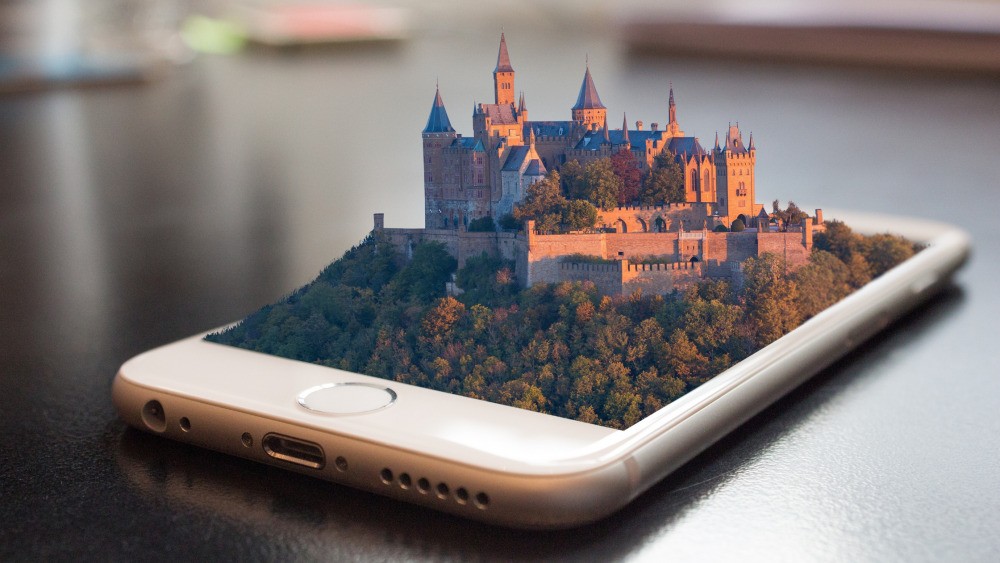 Moreover, metaverse puts an end to geographical limitations to a great extent. For example, today there is a huge pay disparity in different cities and countries depending on their natural and human resources, level of development, and access to public infrastructure. With the advent of the metaverse, geographical locations would not stop people from unleashing the full potential of their skills and talents. Remote work will be the norm. 
There are many theories on how metaverse will unfold in the coming stages; we just explored a few. It is best to leave that to one's imagination. 
However, what we can say is that the metaverse will be a shared universe. Some people think that's not enough. They want it decentralized. The want it to be a blockchain-run nation where people control the system rather than the other way round. Here, each entity will have a verifiable identity. Immutable ownership and transfer of assets will be intrinsic attributes of it. You know where this is heading. Yes, NFTs will be an integral part of the metaverse. Something that wouldn't have occurred to anyone a few years back. 
When is it coming?
The development of the metaverse depends on technological advancement — both on the software and hardware fronts. And obviously, that requires research. Funds for research and development will flow only if there is demand in the market.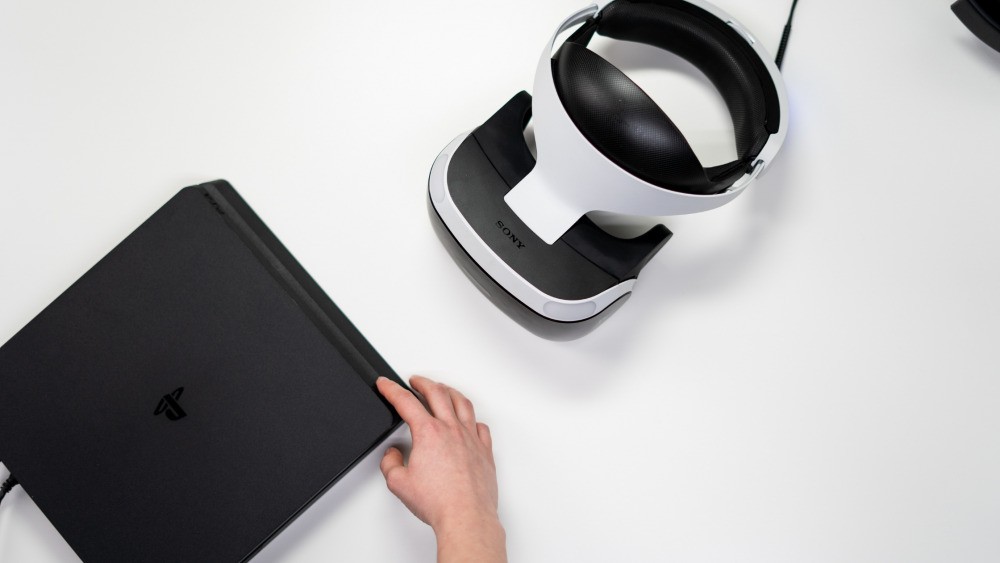 The good news is, with the pandemic-induced affinity for everything virtual, there is a huge demand in the market for products and projects built around the concept. Also, people are plowing in money to the next-gen technology. In the last leg of September 2021, Sorare and Dapper Labs — two NFTs projects that promise to unlock the future of fandom in the metaverse, racked up close to $1 billion in funding rounds. 
Early in June, Mark Zuckerberg announced that the team would be working to bring the metaverse to life. He brought professionals on board to accelerate the development, including Instagram product head Vishal Shah and Facebook Gaming's Vivek Sharma and Jason Rubin. And by the end of October, Facebook rebranded to Meta to reflect the company's shift of focus to the metaverse. Facebook currently owns Oculus, a VR headset brand that works towards redefining digital gaming and entertainment. The company plans to make more strategic investments in the field. Coming to other tech giants, Google, Microsoft, Samsung, and Sony are also on to shaping the future of the metaverse. PwC predicts that virtual reality (VR) and augmented reality (AR) have the potential to deliver a £1.4 trillion boost to the global economy by 2030. 
One of the key sectors that have been making headway in realizing this is the gaming industry. These platforms have been around for some time now, giving users an immersive experience as they explore fantasy realms. In-game economies are also flourishing like never before, tokenized digital collectibles and blockchain-run governance systems being major fuelling factors.  As of 2018 July, video games generate $134.9 billion in sales annually across the globe, which is huge, even comparable to the global movie industry which was worth $136 billion in 2018.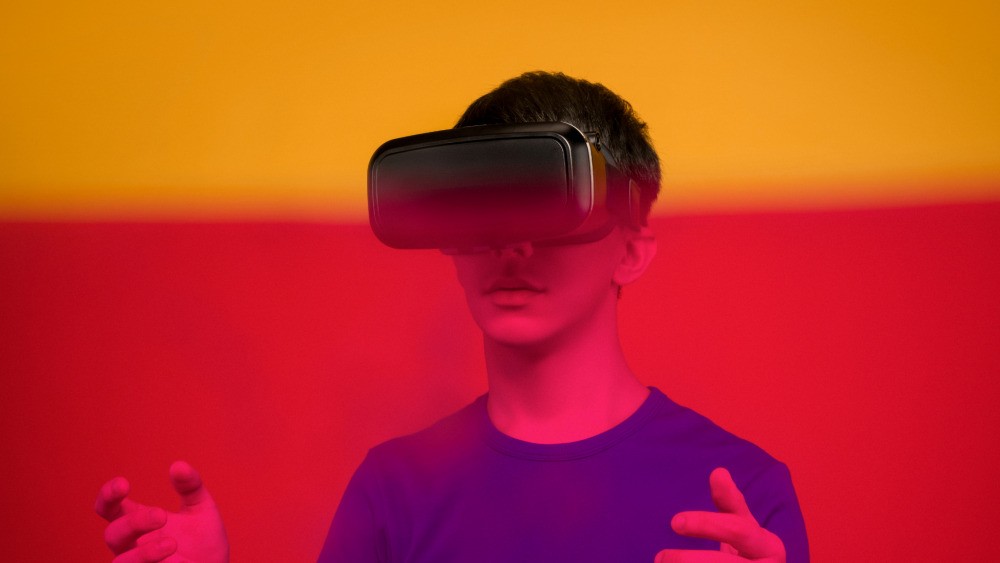 Metaverse and in-game economies powered by blockchain 
If the metaverse adoption in the gaming industry progresses at the current pace, we can expect more and more people to leave their jobs and make money from their living rooms by doing what they love all day long – gaming. Because that is how much in-game assets are worth today. They are selling like hotcakes on NFT marketplaces. You may have heard about games like Axie Infinity, CryptoKitties, Sorare, and Decentraland. Here, in-game assets are tokenized into NFTs for immutability and traceability. This essentially means your assets can never be stolen, unlike in traditional gaming ecosystems, as your ownership is imprinted on them. Blockchain technology will bring in-game economies under one holistic virtual umbrella. 
One of the key defining features of these economies would be crypto payments. Although many platforms still accept fiat currencies or in-game currencies, the move to crypto payments is imminent. This way, with the popularity of the platform, its economy would also thrive. 
The concepts of these gaming ecosystems vary widely. For example, Decentraland claims to be the first-ever virtual world owned by users. In the shared virtual world, users can buy and sell land and buildings, build upon them, and exchange them on NFT marketplaces.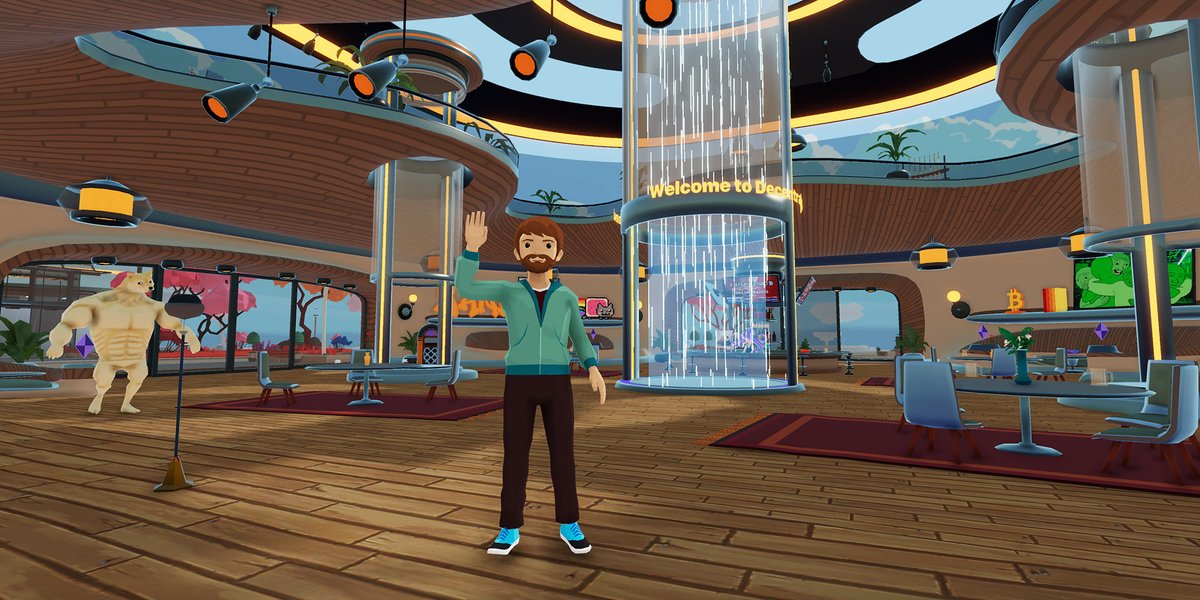 On the other hand, Sorare is a fantasy football game, where players buy, sell, trade, and manage a virtual team with digital player cards. Here, gamers compete with each other based on the real-life performances of the players pegged to the NFT cards. Developments are in progress to build a metaverse around the game. The trading volume of the platform stands at 50.2K ETH at the time of writing. 

Fortnite from Epic Games is another potential metaverse project everyone has been keeping an eye out for. The team is quite open about its metaverse ambition. According to PlayerCounter, anywhere from 6-12 million people are playing Fortnite daily. The platform also hosts live concerts from time to time that blends surrealism and gaming. This year, rapper Travis Scott and pop star Ariane Grande set the stage on fire with their live performances.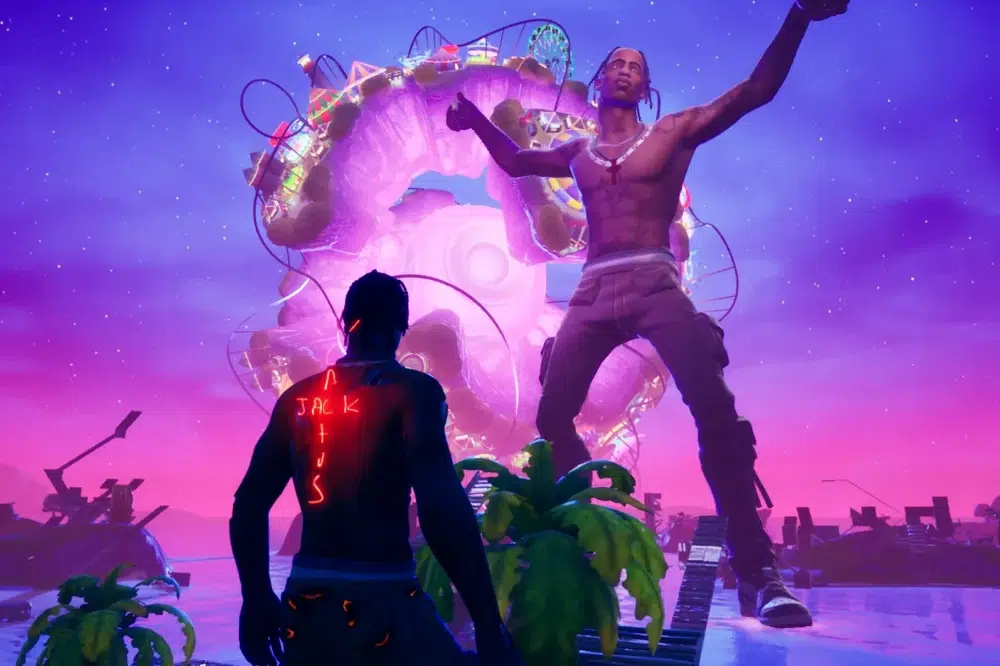 However, as per a new tweet from Tim Sweeney, the CEO and founder of Epic Games, Fortnite won't integrate NFTs anytime soon. 
"We aren't touching NFTs as the whole field is currently tangled up with an intractable mix of scams, interesting decentralized tech foundations, and scams," he says.
If Fortnite is apprehensive about NFTs, Loot (For Adventurers) has taken a nosedive into NFTs. In the paradigm-shifting bottom-up business model, NFTs are distributed to users first, even before building the platform. Now, gamers can develop the game according to their creativity. Many believe that this is how metaverse will take shape in the coming stages, moving to a fully decentralized ecosystem. 
What to expect?
The pace of growth of the metaverse will be closely linked to the breakthroughs made in AR, VR, AI, and blockchain technologies. With tech giants onboard, the software and hardware development of the technology is assumed to progress rapidly. While the involvement of highly centralized agencies like Facebook and Google is a cause of concern for the future of the metaverse, blockchain technology is working parallelly to decentralize the ecosystem. As NFTs become an integral part of the metaverse, a few institutions or authorities won't be able to control it. It will be a democratic global nation fuelled by creativity and innovation.