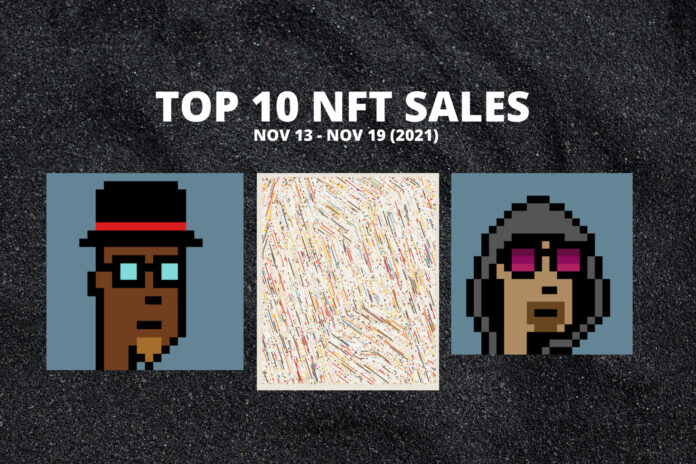 This week, it was all about the Apes. 
Bored Ape Yacht Club and Mutant Ape Yacht Club recorded a significant uptrend in activity, although we are unable to put fingers on the exact trigger. The BAYC trading volumes went through the roof by 318%, now only second to Axie Infinity. On the other hand, MAYC saw a 509% jump.
CryptoPunks is in no mood to leave its throne as the most desired NFT, but the volume is down this week. And so is the case with Axie Infinity. As for Sandbox, there is no looking back. But more on that later. Here is a round-up of the most trending NFT news from the last seven days to keep you in the loop. 
Two weeks back, Quentin Tarantino stole the heart of crypto fans when he announced the launch of Pulp Fiction NFTs. Turns out, he doesn't have the right to do so. Film studio Miramax has filed a suit against Tarantino citing copyright infringement in the California court. The company has also demanded a halt to the upcoming sale.

J

immy Fallon

is the latest celebrity to join the NFT craze. In an interview with digital artist Beeple, Fallon confirmed that he was the owner of an Ape. To be specific,  BAYC #599, which he bought for 46.8 ETH.  He is now flaunting the big purchase as his Twitter profile picture. Does this explain the recent uptick in BAYC sales? 

Animoca Brands unveils that it is gearing up to build a

K-pop music metaverse

next in collaboration with Korean record label Cube Entertainment. A range of NFTs will be launched as albums, portraits, digital sound sources, and avatars featuring K-pop artists under the management of Cube Ent. The coming together of two of the most trending industries marks a key milestone in building a global digital culture market. 

Music NFT marketplace OneOf will drop a collection of NFTs dedicated to

Whitney Houston

during Miami Art Week. This will include a never-before-heard demo Houston recorded at age 17. It comes with a digital video created by the acclaimed 17-year-old visual artist Diana Sinclair. 

Sandbox announces the launch of

Sandbox Alpha

, a play-to-earn event that gives users a glimpse of its metaverse that has been in the making for the last three years. $SAND tokens and Sandbox NFTs witnessed a huge jump in demand owing to the upcoming launch. The event will offer 18 different experiences to users who hold the Alpha NFT pass. It is scheduled to kickstart on November 29 at 1 PM UTC. 

Australian developer Geoffrey Huntley launched a website named 

The NFT Bay

in an attempt to stress his opinion that NFTs are "nothing more than directions on how to access or download an image". Eerily similar to The Pirate Bay in name, which is the largest Torrent link collection for pirated files, the website attracted over a million visitors a few hours into going live.  
Without further ado, let's take a look at the top NFT sales of this week.
1. Fidenza #718
– 240 WETH
Artist: Tyler X Hobbs
Collection: Fidenza
Platform: Art Blocks
Selling price: $1.12M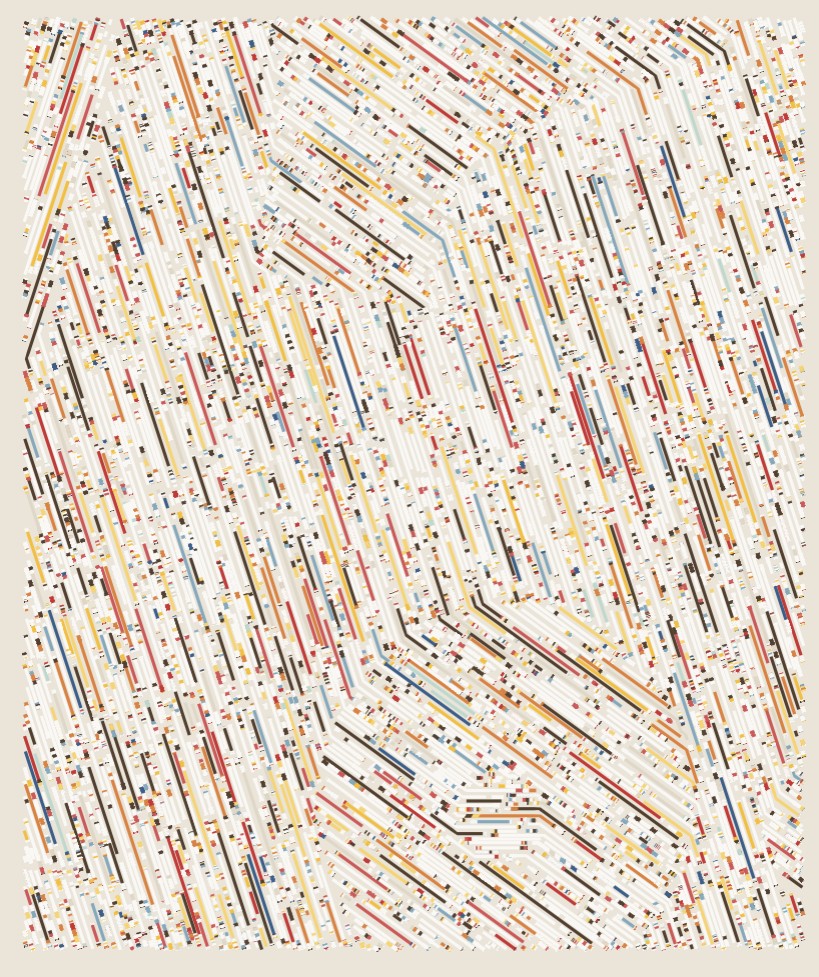 StarryNightCapital is here to make a point. The fund, launched by Three Arrows Capital's Su Zhu, Kyle Davies, and NFT collector Vincent Van Dough, is dedicated to creating a premium NFT collection.
This week, it stayed true to its vision by adding a Fidenza to the collection. Fidenza is considered NFT artist Tyler Hobb's most versatile algorithm to date. The collection focuses on structured curves and blocks, the varieties of scale, organization, texture, and color usage to create an array of generative visual treats.
2. CryptoPunk #8898 – 260 ETH
Collection: CryptoPunks
Selling price: $1.11M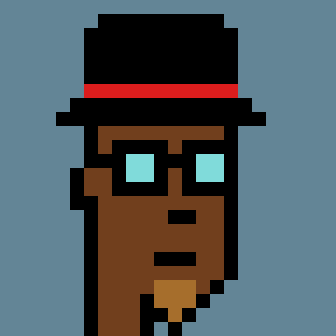 A long line of CryptoPunks coming!
Although the first position was bagged by Fidenza, CryptoPunks have secured all the remaining spots. This is not surprising, given their legendary status in the crypto-NFT community. 
The 'topper' of this week flaunts a goat, a top hat, and nerd glasses. The male Punk was sold for 59 ETH four months back. 
3. CryptoPunk #8359
– 250 ETH
Collection: CryptoPunks
Selling price: $1.06M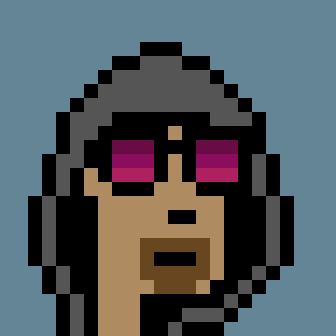 CryptoPunks are digital collectibles that run on the Ethereum blockchain. The collectible pieces of crypto art are 10,000 small, 8-bit-style avatars, with unique attributes. Being one of the earliest and largest NFT projects, it has high resale value. 
Take this Punk for an example. It was sold for 143 ETH three months back. It gained more than 100 ETH during the period. What changed? Nothing, except that collectors still go gaga over Punks. 
The Punk in question dons big shades, a hoodie, and a dark front beard. 
4. CryptoPunk #7357
– 160 ETH
Collection: CryptoPunks
Selling price: $733.73k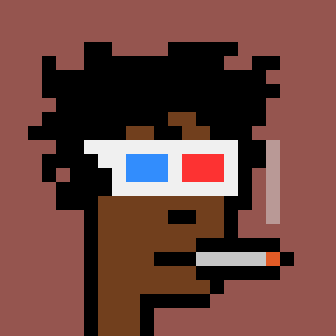 Some might call CryptoPunks an ancient NFT collection that was a pleasant accident. But that doesn't take away the fact that it set the ball rolling for the digital art revolution; it has also set an incredible standard for the collectible industry. (If you were wondering why these pixelated profile pictures are worth a fortune.)
This Punk rocks his wild hair with 3D glasses and a cigarette. 
5.
CryptoPunk #9522
– 159 ETH
Collection: CryptoPunks
Selling price: $675.66k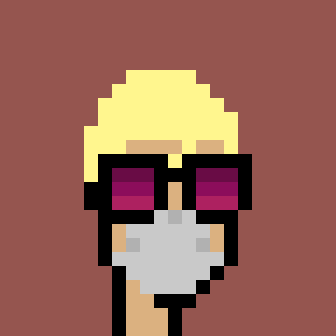 A female Punk who probably saw the pandemic coming. She flaunts her short blond hair with big shades and a medical mask. 
6. CryptoPunk #800
– 137.94 ETH
Collection: CryptoPunks
Selling price: $654.72k

When you have crazy hair like this, there is not a lot you have to do to seize attention. That is the reason why this male Punk keeps it simple with classic shades and just that. 
7. CryptoPunk #8951
– 136.6 ETH
Collection: CryptoPunks
Selling price: $638.23k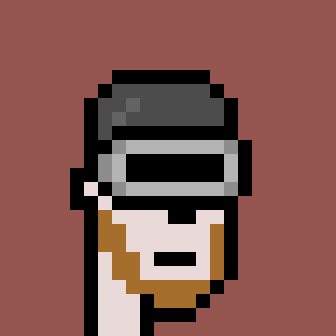 An ultra-futuristic Punk with a Do-rag, VR glasses, and a chinstrap. 
8. CryptoPunk #5315
– 129.94 ETH
Collection: CryptoPunks
Selling price: $606.35k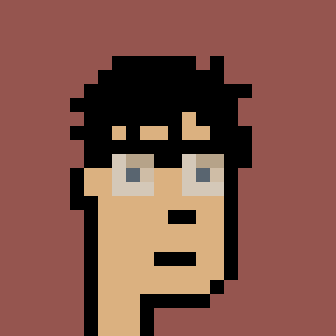 With messy hair and horned rim glasses, this male Punk prefers to keep it Punkishly simple. 
9. CryptoPunk #2045
– 137.77 ETH
Collection: CryptoPunks
Selling price: $583.14k


Front beard, regular shades, and wild hair — not a lot to brag. But this Punk, which was sold for just 0.6 ETH two years back, is now worth more than half a million.
10. CryptoPunk #1588
– 125 ETH
Collection: CryptoPunks
Selling price: $574.03k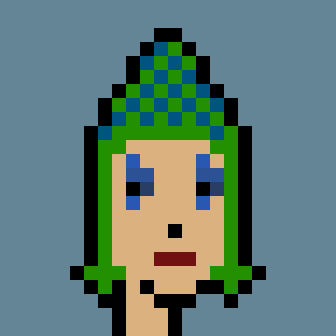 To be honest, we are a little disappointed to see Punks dominate the top sales charts, leaving no room for other collections and artworks. However, we are also glad to see this female Punk on the list. She may not have a lot of accessories, but her blue clown eyes and tassle hat are sure to turn heads.