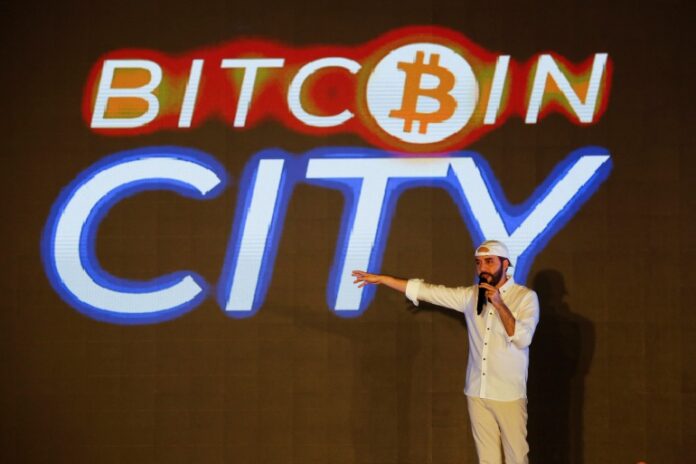 Celebrating the end of Bitcoin week in El Salvador, president Nayib Bukele announced in front of a cheering crowd his plans to build Bitcoin City.
El Salvador to issue first Bitcoin bond
Earlier this year, the Latin American country became the first nation to adopt Bitcoin as legal tender. Now, the Salvadoran president Nayib Bukele takes it one step further by issuing a bond worth one billion USD to fund the construction of a Bitcoin-fueled city with its own airport, harbor, and geothermic power plant.
Bukele estimates that 300,000 BTC (~17.5 billion USD) will be needed to build up the city's public infrastructure. Becoming available in 2022, El Salvador will issue the first in a series of Bitcoin-backed bonds in cooperation with the digital asset infrastructure firm Blockstream and the crypto exchange Bitfinex.
"The beginning of a nation-state Bitcoin FOMO"
Blockstream CSO Samson Mow was called to the stage to explain the financial details of the El Salvador Bitcoin bond (EBB1). The first round will issue a bond worth one billion USD, with half of the funds being used for municipal construction and half of the fund used to buy BTC. 
The BTC holdings are locked up for a period of five years. Afterwards, they are being liquidated steadily. This means that 500 million USD worth of Bitcoin will be removed from circulation for five years. Mow commented that this funding model will likely become attractive for other nations as well.
Related: El Salvador Buys The Dip Once More For 420 BTC
Low taxes and environmental sustainability
Located at both the seaside and the base of a volcano, the planned city's parameter outlines a perfect circle. According to Bukele, Bitcoin city will have no income, capital gains, property, payroll, or municipal taxes and the city will be carbon-neutral.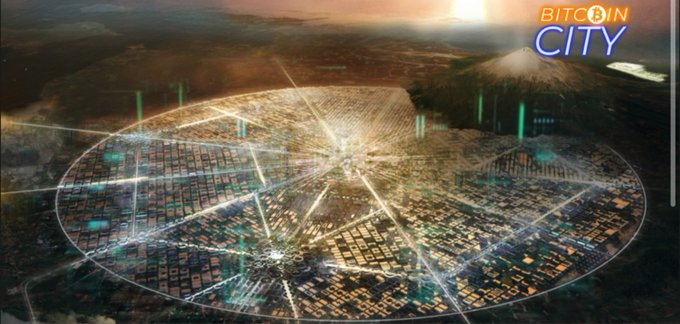 This is made possible by the Conchagua volcano located nearby. Thanks to geothermal energy, the city's power supply is ensured, as well as an energy supply for Bitcoin mining. Last month, the first geothermal Bitcoin mining operation went into operation near the Tecapa volcano.
Related: BitMEX CEO Predicts "The Next Countries To Follow In El Salvador's Footsteps"