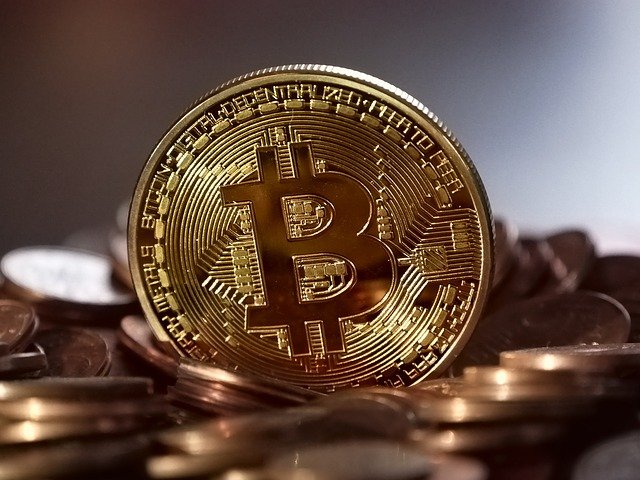 The government of El Salvador has acquired another 420 BTC, bringing the country's total holdings to 1,120 BTC.
BREAKING: The President of El Salvador just announced that they have bought 420 new bitcoin.

The nation state continues to buy the dip.

— Pomp 🌪 (@APompliano) October 27, 2021
El Salvador blazes it
The Latin American country has a habit of increasing its BTC holdings whenever the Bitcoin price drops. This also happened on September 7, when Bitcoin became legal tender in El Salvador, making the country the first nation to adopt the leading cryptocurrency on this scale. 
What was supposed to be a day of celebration for Bitcoiners worldwide was overshadowed by a 12% flash crash though. El Salvador's president Nayib Bukele used the opportunity to purchase 150 BTC on the same day.
With its current purchase of 420 Bitcoin, some speculate that there might be a hidden meaning behind the number itself. 420 is a slang term strongly associated with the cannabis community.
Where's the BTC price going next?
Bitcoin hit a new all-time high on October 20 at a price of 67,276.79 USD. Since then, the price has dropped significantly though to slightly less than 59,000 USD at the time of writing, which is a decrease of 12.3%.
With a lot of positive news recently, such as the SEC's approval of the first US-based Bitcoin ETF, chances are good that we will see another all-time high this year. On the technical side, the daily BTC price chart shows a still very healthy bull flag with the current price very close to the flag's descending trend channel, suggesting that the next price jump might be imminent.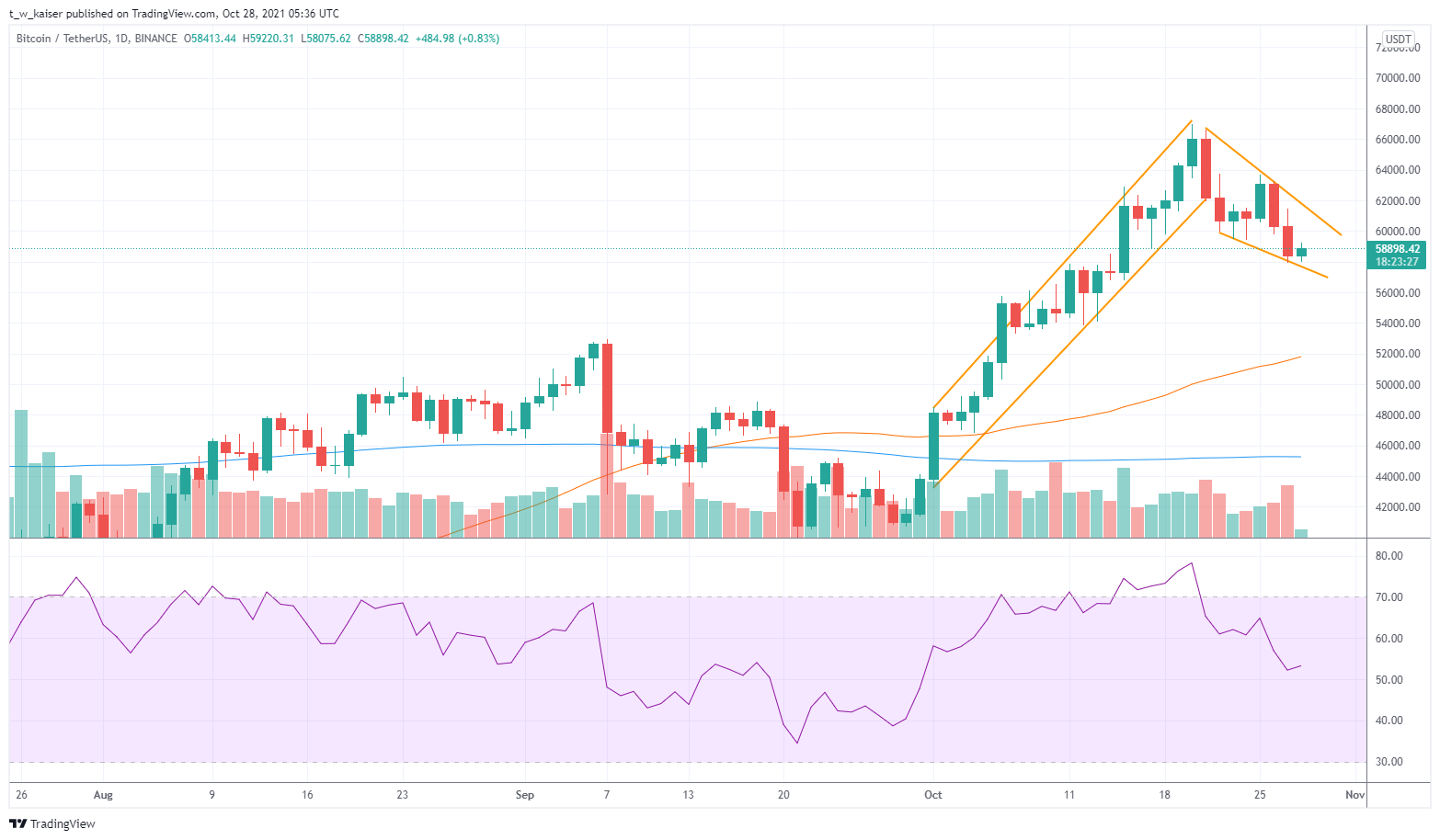 On the flipside, if Bitcoin breaks below the trend line, the next support levels can be found at 54,000 USD and 41,000 USD.