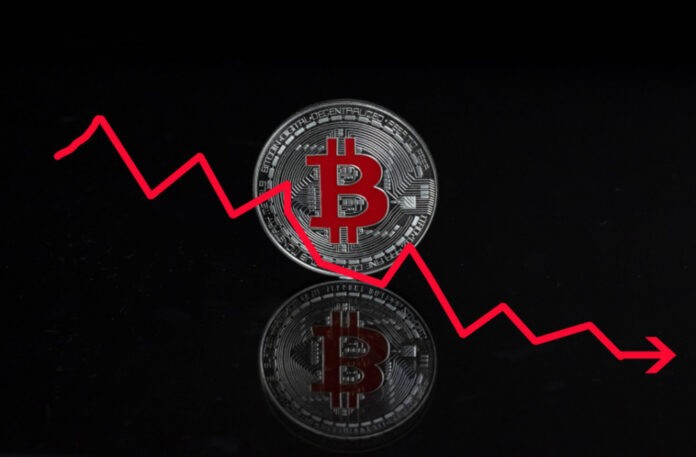 While the crypto community celebrated the first adoption of Bitcoin as legal tender on a national scale, the markets suffered a flash crash wiping out billions in an instant.
Over three Billion USD liquidated
The flash crash began at roughly 14:30 UTC when Bitcoin dropped below 51,000 USD for the third time today. After the psychological support at 50,000 USD fell about an hour later, the BTC/USD market crashed within minutes to its lowest point at 44,700 USD. By now, prices have rebounded to 47,200 USD, but the situation is set to remain highly volatile.
On the daily, Bitcoin is down by -8.7%. Most altcoins followed, reacting with about twice the impact, but with a few exceptions. Most notably, Solana (+11,0%), Fantom (+6.5%), and Near Protocol (+19.4%) defied the crash. Overall, the total market cap dropped by over 250 billion USD (-10.9%) in the course of the last 24 hours. 
As can be expected, Futures markets were also affected. Bybt reports liquidations totaling 3.7 billion USD.
El Salvador wants to buy the dip
To celebrate the occasion in El Salvador, many avid members of the crypto community symbolically bought 30 USD worth of Bitcoin, the same amount the Salvadoran government promises to every citizen who signs up for the country's own digital Wallet Chivo.
Ironically, what Twitter dubbed "Bitcoin Day" became one of Bitcoin's worst trading days since the beginning of the year. Trading celebrity Scott Melker, aka The Wolf Of All Streets, blamed whales for the flash crash, commenting:
Leave it to whales to dump Bitcoin on the day that El Salvador makes it legal tender. 
The Salvadoran president Nayib Bukele announced that he wants to use the opportunity to buy Bitcoin at a cheaper price in order to fund the nationwide airdrop. In preparation for this day, El Salvador had already bought an amount of 200 BTC. According to Bukele, a further 150 BTC will be added to the treasury now.