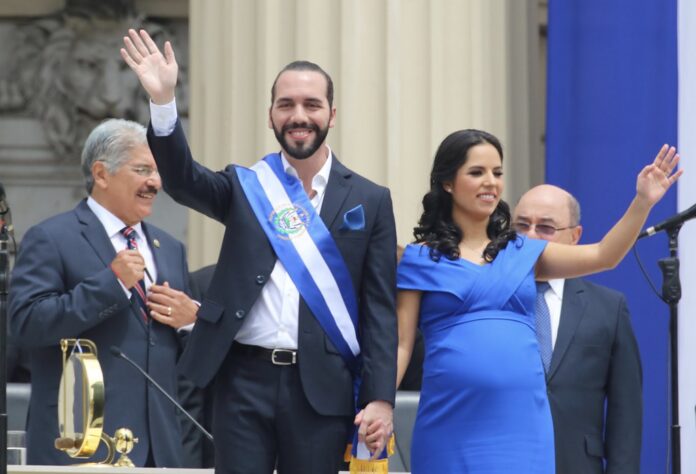 Three months ago, El Salvador's president Nayib Bukele made headlines with his announcement to adopt Bitcoin as legal tender, which has now taken effect.
Bitcoin's Rule as National Currency starts Today
Since today, September 7th 2021, all merchants in El Salvador are obligated by law to accept Bitcoin as a means of payment, unless they are technically unable to do so. This is made possible by the custodial digital wallet Chivo, which has been released by the Salvadoran government.
On Twitter, president Bukele has reiterated that the use of Chivo will not be mandatory, but the population will be incentivized to sign up with an airdrop, guaranteeing every new account holder an airdrop of 30 USD worth of Bitcoin. His further plans include setting up over 200 Bitcoin ATMs that are fully compatible with Chivo and the use of volcanic energy for Bitcoin mining.
Los #PuntosChivo se están construyendo en todas partes.

Ahí podrán recibir ayuda en cómo utilizar la aplicación, como funciona el #bitcoin, como retirar o depositar dinero, como usar los cajeros y como recibir dinero de cualquier parte del mundo.

Todo SIN COMISIONES, a nadie. pic.twitter.com/mBU5G8OHzb

— Nayib Bukele (@nayibbukele) August 23, 2021
Breaking the Two-Party System
The history of El Salvador is marked by a bloody civil war. After the peace treaty in 1992, the belligerent factions emerged as the Nationalist Republican Alliance (ARENA), which was formed by El Salvador's former military junta and the Farabundo Martí National Liberation Front (FMLN), which was formed through an alliance of five Marxist guerilla armies.
The then 37-year-old Nayib Bukele won the 2019 presidential election, as the first candidate outside of the two major parties, gathering a simple majority in the first round of voting against Carlos Calleja (ARENA) and Hugo Martínez (FMLN). Prior to that, he served as mayor of Nuevo Cuscatlán and the Salvadoran capital San Salvador.
His rise to power did not remain without critics though. Since he did not have a legislative majority and the two incumbent parties were deeply opposed to Bukele, he had to fight for every bill to pass the parliamentary vote, partially with illegitimate means. 
In February 2020, armed members of the military and the police marched into the parliament and stood guard while Bukele urged the representatives to pass a funding bill in order to equip security forces with better weaponry for the fight against organized crime in the country. His harsh measures imposed against the COVID-19 pandemic were criticized too. 
Was Bitcoin the ultimate Middle Finger?
Bukele's move to adopt Bitcoin as legal tender drew widespread criticism as well. The International Montary Fund called it a short-cut to financial inclusion and the US government warned against a rushed adoption of Bitcoin as a national currency.
Several protests have erupted and polls show that 70% of Salvadorans oppose the new law. Lack of knowledge surrounding cryptocurrencies might be the driving factor, with almost 95% of Salvadorans unable to identify Bitcoin as a cryptocurrency. 
20% state that they have never heard of Bitcoin before. So far, the government has done little to educate the population about cryptocurrencies, besides releasing a PSI advertising the Chivo wallet.
Last week, one of the Bitcoin Law's most outspoken critics, Mario Gomez, was arrested without warrant by the National Civil Police and had his phone seized on the grounds of a financial fraud investigation. Gomez was released again a few hours later without a specific explanation for his arrest.
Despite his critics, Bukele's party Nuevas Ideas has secured a supermajority in the 2021 midterm elections, allowing the president full legislative powers. The president still retains an extraordinarily high approval rating among the population. As such, El Salvador's Bitcoin adoption, if successful, can be seen as the ultimate middle finger Bukele gave to his numerous opponents. Via Twitter he commented:
The bumbling opposition is always one step behind. They have bet everything on putting fear into the population about the Bitcoin Law and they may achieve something, but only until September 7. Once in effect and people see the benefits, they will look like liars and they will lose again.