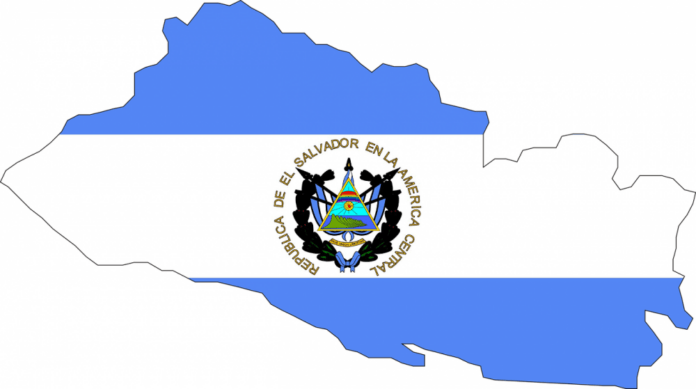 US State Secretary Victoria Nuland is visiting El Salvador, Paraguay, and Panama to discuss regulation when Bitcoin becomes legal tender. 
#ElSalvador
Victoria Nuland aseguró que en su reunión con el presidente @nayibbukele conversaron sobre la implementación del #Bitcoin como moneda de curso legal en el país.

Vía @cardozaTCS. pic.twitter.com/NsWmqsY3u0

— TCS NOTICIAS (@tcsnoticias) July 1, 2021
The US is taking a "tough Look at Bitcoin"
Nuland, who works for the US Department of States, met with the Salvadoran president, Nayib Bukele, as well as the Minister of Foreign Affairs, Alexandra Hill Tinoco on Wednesday. She will travel onwards to Panama and Paraguay by the end of June, to discuss the topics of migration and democracy. Since these countries have all announced that Bitcoin will become legal tender in their respective jurisdictions, it comes to no surprise that this topic is part of the agenda as well. 
In a press conference following the meeting, Nuland stated:
I did suggest to the President that whatever Salvador chooses to do with regards to Bitcoin, you ensure that it is well regulated, that it is transparent and that it is responsible, and you protect yourself against malign actors. 
Apparently, the US is becoming increasingly concerned about Bitcoin after the Colonial Pipeline ransomware attack earlier this year. Just two days prior to Nuland's meeting with president Bukele, the US Congressional Blockchain Caucus announced that is plans to introduce regulation that calls for crypto transactions to be completely transparent and even reversible, without however specifying how permissionless blockchains are supposed to comply with this regulation. 
Scalability likely a bigger Problem than Cybercrime
Despite Nuland's warnings, the Salvadoran government is running out of time, should they plan to introduce any further regulation. The law which declares Bitcoin legal tender will come into effect on September 7th. In any case, there should not beuch to worry about cybercrime since KYC/AML laws are present in El Salvador, which already provide for some traceability of fraudulent crypto transactions. This also enabled the US authorities to recover the ransom paid after the pipeline attack. 
The lack of scalability on the Bitcoin blockchain could in fact become a bigger problem, as the Proof of Work blockchain is too slow and costly to support a whole national economy. Moreover so, since the Salvadoran government announced an airdrop that will distribute 30 USD in Bitcoin to every adult citizen. With transaction fees as high as 10 USD at the time of writing, the overhead costs of carrying out the airdrop on-chain could by far exceed the amount spent on payouts. With an estimated adult population of 4.5 million and Bitcoin's measly 7 TPS (under optimal conditions), an on-chain airdrop would completely load the blockchain with transactions for over 7 days. 
However, the airdrop announcement cites that payouts will only be available to citizens who download the government's official wallet app, which is likely going to be a custodial wallet operated by the central bank or some other governmental authority, which tracks all account balances. While this wallet could enable transactions without any fees, the operating authority would also be able to conduct KYC/AML checks, thus identifying all users, and would also be able to reverse fraudulent transactions.