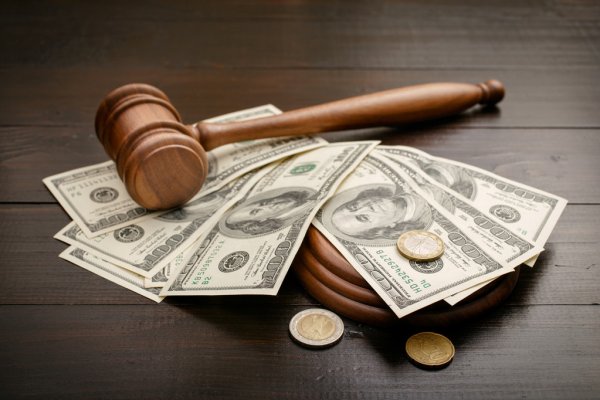 The U.S. Financial Industry Regulatory Authority (FINRA) has imposed a penalty totaling to 70 million USD against the popular stocks and crypto trading app Robinhood. 
The sanctions against Robinhood represent the largest financial penalty ever ordered by FINRA and reflect the scope and seriousness of the violations.

(2/7)

— FINRA (@FINRA) June 30, 2021
Robinhood ordered to pay Fines and Restitution
The most recent accusations against the trading app date back until the year 2016. More specifically, FINRA fined Robinhood for misrepresenting the risk of loss in margin and options trading. 
Furthermore, the US regulator noted a series of incidents, in which users were shown inaccurate account balances. In the most tragic of these incidents, 20-year-old Alexander Kearns committed suicide, after the app falsely showed him a negative balance of 730,000 USD. Jessica Hopper, head of FINRA's department of enforcement, noted:
The fine imposed in this matter, the highest ever levied by FINRA, reflects the scope and seriousness of Robinhood's violations, including FINRA's finding that Robinhood communicated false and misleading information to millions of its customers.
As a result of the regulator's ruling, Robinhood must pay a fine of 57 million USD to FINRA, in addition to restitution payments to customers, worth 12.6 million USD in total.
Long-standing History of Scandals
Misleading information and inaccurate balances are by far not the only scandals Robinhood has amassed since the app's launch in March 2015. Robinhood came under scrutiny after the app restricted trading during the GameStop short squeeze earlier this year. 
The Financial Services Committee conducted a congressional hearing after many users accused the app of manipulating the markets in favor of hedge funds who shorted GameStop and other stocks featured on the subreddit r/WallStreetBets. During the peak of the short squeeze induced by the Reddit traders, Robinhood suspended users from opening more short positions. Furthermore, the app had several outages in 2020, coincidentally also on March 2, during the largest daily point gain in history of the Dow Jones. 
Robinhood also drew criticism for their practice of accepting payment for order flow. According to FINRA, Robinhood failed to ensure that their customers would receive the best trading prices, for which the app got slapped with a 1.25 million USD fine in 2019. About a year later, the app paid 65 million USD to settle an SEC investigation for selling client orders to high-speed trading firms.