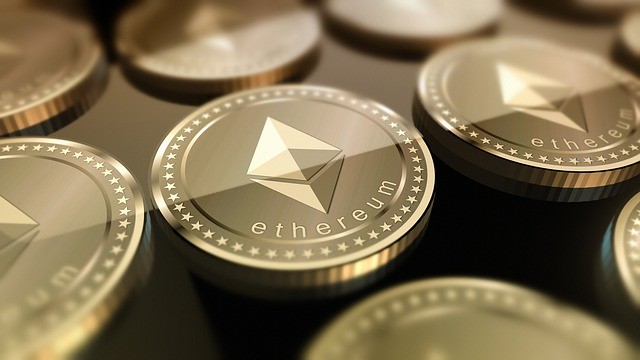 Ethereum might become the first crypto project to see its yearly volume go beyond $1 trillion.

The project is outperforming Bitcoin's own volume by seeing a twice as large amount of money processed.

Ethereum owes its success to DeFi, as well as the growing use of stablecoins and alike.
The crypto industry is growing, which is quite clear from the increase in activity within it. Whether that means that the number of new users has gone up, or that the existing users are more active — both lead to a massive amount of money being processed by blockchains throughout the sector.
However, on an individual project plan, Ethereum is by far the most active blockchain out there. The DeFi boom that took place this year caused the project to start processing twice the daily transaction volume than Bitcoin is seeing.
🤯 Ethereum now transacts two times more value than Bitcoin daily.

This is what a cryptoeconomy looks like when it starts to find product-market fit.

— Ryan Watkins (@RyanWatkins_) October 21, 2020
Messari, the crypto market data aggregator, noted that the 30-day rolling daily average for ETH transaction volume is currently at around $7 billion. Meanwhile, Bitcoin itself is processing less than $3 billion.
All of this puts Ethereum well on its way to becoming the first blockchain ever to reach $1 trillion in transfers within one calendar year. However, in order for it to happen, the current popularity of DeFi needs to continue, or better yet — increase further.
Ethereum's progress has been so incredible that it will likely becomes the first public blockchain ever to settle $1 trillion in a year. pic.twitter.com/2TsU8GbPJk

— Ryan Watkins (@RyanWatkins_) October 21, 2020
The Reasons Behind Ethereum's Volume Domination
Messari data shows that 2020 is Ethereum's strongest year in the project's history. Its previous best year was 2018, when its volume was only half a billion. Back then, however, Bitcoin was still in the lead regarding the yearly volume, which sat at $849 million.
Now, however, BTC cannot compare itself with ETH anymore, as Ethereum is processing the majority of the entire DeFi sector. As for Bitcoin itself, it is still only represented by the value transfers done in BTC.
There are two key developments over the past year that made this all possible: stablecoins and DeFi.

The two provided a strong foundation for real financial activity to take place on Ethereum.https://t.co/O7AFoiV7Nn

— Ryan Watkins (@RyanWatkins_) October 21, 2020
Ryan Watkins of Messari also believes that a large part of Ethereum's spike in volume is owed to growing volumes of ERC-20 stablecoins. Ethereum's version of Tether is responsible for the majority of transactions that are now taking place on ETH.
Then, there are things like yield farming, which is responsible for a 600%-large growth of MakerDAO's DAI.
DEXes such as Curve and Uniswap are generating billions upon billions in volume per month now, and during the month of September, DEXes represented over 13.6% of all exchange volume.