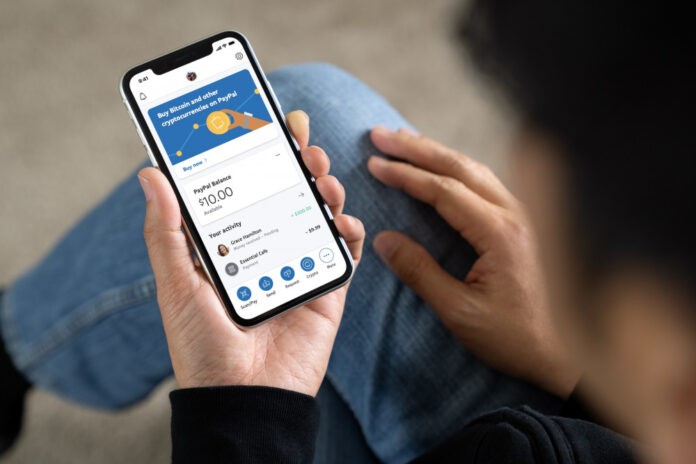 PayPal has finally decided to join the crypto industry, and it will soon start allowing users to buy and sell coins.
Initially, PayPal will roll out crypto support only in the US, while the rest of the world will join in early 2021.
PayPal will introduce support for BTC, BCH, ETH, and LTC, all of which can be stored in its wallet directly.
PayPal has now officially announced that it is entering the crypto world. It will allow users to buy and sell numerous cryptocurrencies, including Bitcoin, with its own PayPal accounts. And, with over 26 million merchants and service providers around the world accepting PayPal payments, all of them will now also accept crypto payments, too.
As the migration toward digital payments and digital representations of value continues to accelerate, @paypal has announced the launch of a new service enabling its customers to buy, hold and sell cryptocurrency directly from their PayPal account. https://t.co/huR0hj384A pic.twitter.com/hqLsgO3nCY

— PayPal News (@PayPalNews) October 21, 2020
PayPal will First Roll Out Crypto Services in the US
While financial institutions, banks, and even entire countries have been rushing to start dealing with crypto and blockchain for years now, PayPal has become known for staying out of the digital currency industry. 
This is finally going to change, as the service now announced plans to roll out crypto buying and selling options over the next few weeks. Initially, the ability to use cryptocurrencies via PayPal will only roll out in the US, thanks to its partnership with Paxos. It even received the first-of-its-kind conditional BitLicense by the NYDFS (New York State Department of Financial Services)  
However, PayPal will start allowing the rest of the world to buy and sell digital coins in early 2021.
One Small Step for PayPal, One Major Leap for Crypto Adoption
Immediately after the news broke out, Bitcoin price itself surged by almost 5%, marking a 12.23% increase in the last week. The coin reached $13.184 before seeing a sharp correction, but even right now, the coin's price sits at $12.771.
Apart from BTC, PayPal will also offer support for several other cryptos, including Ethereum, Litecoin, and Bitcoin Cash. The company revealed that its customers will be able to store all of these coins directly into its digital wallet.
The move will help push crypto adoption significantly, as it will allow people to spend their coins at millions of merchants around the world.
PayPal's CEO and president, Dan Schulman, commented on the move by stating that "The shift to digital forms of currencies is inevitable, bringing with it clear advantages in terms of financial inclusion and access; efficiency, speed and resilience of the payments system; and the ability for governments to disburse funds to citizens quickly."