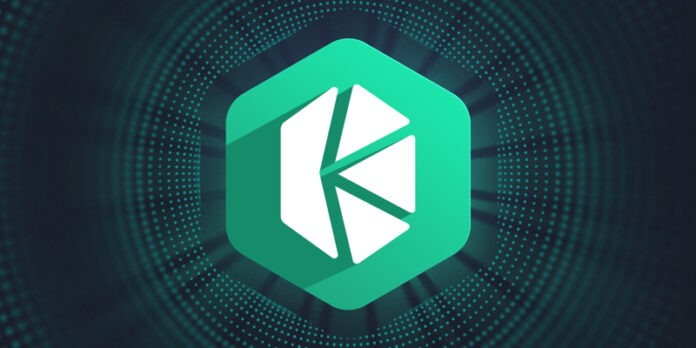 Kyber Network has launched Version 3.0 of their on-chain liquidity protocol.
The upgrade will make architectural changes to the protocol in order to increase efficiency.
Another addition will be a Dynamic Market Maker.
Kyber Network is a decentralized trading protocol that aggregates liquidity from multiple sources. As such, it serves as a sort of meta-network that brings together those you can provide liquidity ("Makers", which can be retail liquidity providers or professional market makers) with those who need to swap tokens ("Takers", which can be ordinary traders, external DeFi platforms, or other DApps).
A lengthy article detailing the new features and motives behind the upgrade has been posted on Kyber's Medium blog. These are the main improvements the new protocol promises.
More powerful Network Architecture
Previously, Kyber Network acted as a permissioned central endpoint for Makers to provide and for Takers to request liquidity. Under the new model, the protocol will use a flexible and permissionless architecture. Kyber calls it a "hub of diverse, purpose-driven liquidity protocols".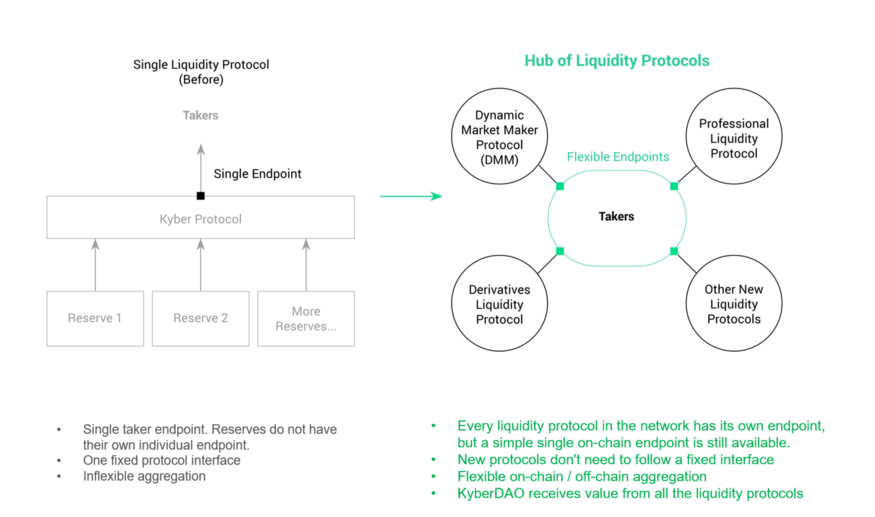 In simple terms, Makers and Takers do not necessarily have to serve the same centralized liquidity pool. This makes it possible to create specialized pools, for example for decentralized derivatives trading. According to Kyber, this will also make transactions on the protocol cheaper, since it allows Takers to select the most gas efficient liquidity source and enables direct token swaps without requiring ETH as a single quote currency.
(Not) DeFi's first Dynamic Market Maker
The protocol upgrade will also introduce a new automated market maker for token swaps that can adjust its own parameters according to the market conditions. This is meant to increase the overall capital efficiency of the protocol's token swap pools and to reduce slippage for Takers and the risk of impermanent loss for Makers. It is however not, as Kyber claims, DeFi's first Dynamic AMM. Similar approaches are already in use at Bancor and Cream Finance.
Nevertheless, it is a valuable addition. More features that are "potentially" planned for Kyber Network Version 3.0 are improvements for the trading protocol with support of derivatives, a protocol that facilitates token sales, and more utility streams for the platforms native KNC token. The KNC/USDT market reacted overwhelmingly positive to the announcement, making KNC one of only few crypto assets that defied today's large drop.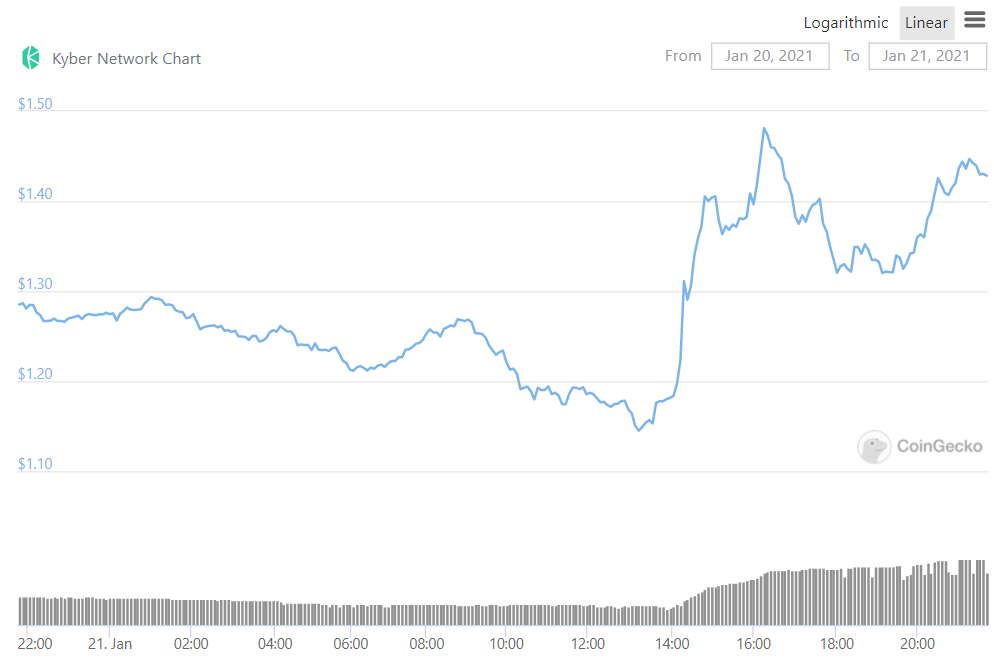 While the protocol upgrade to version 3.0 is a huge step ahead for Kyber Network, there is still a lot of work to do, for example finding a solution for Ethereum's high transaction fees. According to Kyber, the protocol upgrade will facilitate the transition to layer 2 cross-chain and scaling solutions, but this will still take a lot of development effort. Kyber plans to gradually roll out the 3.0 upgrade and expects the process to be complete by late Q3 2021.