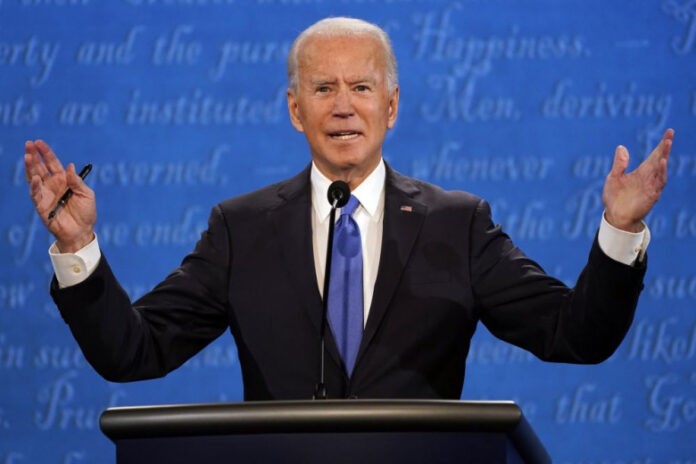 On his first day in the office, President Joe Biden's first act was to freeze pending regulatory processes.
This includes the controversial crypto wallet proposal submitted last year by FinCen.
The proposal was criticized as it would obligate banks to identify and record private crypto wallet users.
The United States of America has just got its new president, Joe Biden, who has already started making waves in and out of the crypto industry. On his first day in office, President Biden decided to freeze all Federal regulatory processes, which includes the controversial crypto wallet proposal.
President Biden has frozen all agency rulemaking pending further review. This includes former Secretary Mnuchin's proposal on "unhosted wallets."

We fought hard & earned the right to take a breath & reset. Janet Yellen isn't Steve Mnuchin. I'm optimistic.https://t.co/0EAmYhbqa5

— Jake Chervinsky (@jchervinsky) January 21, 2021
The Controversial Crypto Wallet Proposal was Frozen
The proposal in question was made back on December 18th, 2020, by FinCen (Financial Crimes Enforcement Network), led at the time by now-former US Treasury Secretary Steve Mnuchin. 
Mnuchin was generally seen as the opponent of privacy and anonymity that the crypto industry offers to its users, which is reflected in his proposal. The proposal, if passed, would have required banks and other financial institutions to keep records and submit reports of customers making crypto transactions from private wallets.
It would also require the banks to verify their identities, thus completely eliminating privacy. The proposal has been criticized by many in the crypto industry, including Twitter CEO, Jack Dorsey. Dorsey believed that transactions from private crypto wallets should not require names and addresses recorded, much like it is not done with cash.
Fortunately, a White House memorandum for leaders of various agencies arrived recently, stopping this and all other regulatory processes. 
A New Treasury Secretary Might be Willing to Listen and Learn
One thing to note is that processes were not automatically rejected — just frozen and pending review in the next 60 days. Another thing to note is that Biden did not specifically stop the crypto wallet proposal, but all regulatory rulemaking, which simply includes the FinCen proposal.
While critics have stood against the controversial proposal since it has emerged, even stating that it is impossible to comply with, Secretary Mnuchin was seemingly ignoring it all.
Now, Biden has appointed a new Treasury Secretary, Janet Yellen. Yellen currently doesn't seem to be a lot more open towards crypto than her predecessor, noting earlier this week that cryptos are mainly used for 'illicit financing.' 
But Compound Finance General Council Jake Chervinsky stated that, while she might not be a fan now, she will likely be more open to listening and earning than Mnuchin ever was. On top of that, she is much more likely to follow regular orders in deciding on new regulations.
First, anyone is better than Secretary Mnuchin, who decided long ago that he hated everything about crypto.

Second, although Dr. Yellen may not be a fan now, I expect she'll be open to learning & listening, & will follow regular order in deciding on new regulations. That's good.

— Jake Chervinsky (@jchervinsky) January 21, 2021