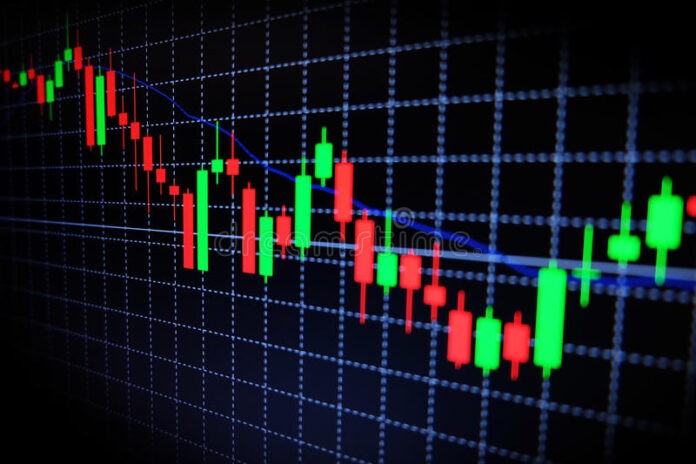 As 2021 nears its end, it's time to take a look back at some of the movers and shakers the crypto industry has seen this year.
A year of alt season
Despite gaining a hefty +64.1% and hitting new all-time highs several times, the leading cryptocurrency Bitcoin did not perform too well, compared to the rest of the crypto market. This is reflected by the Bitcoin dominance, which dropped from almost 70% at the beginning of 2021 to little more than 40% at the time of writing.
For comparison, Bitcoin's main competitor Ethereum saw a gain of 420.5% in the same time. What contributed largely to this year's success was the activation of EIP-1559 as part of Ethereum's London hard fork. 
The asset currently ranked #3 on CoinMarketCap, Binance Coin, gained 1,285.2%. Overall, the total crypto market cap increased from 771 billion USD to 2.26 trillion USD (+192.7%).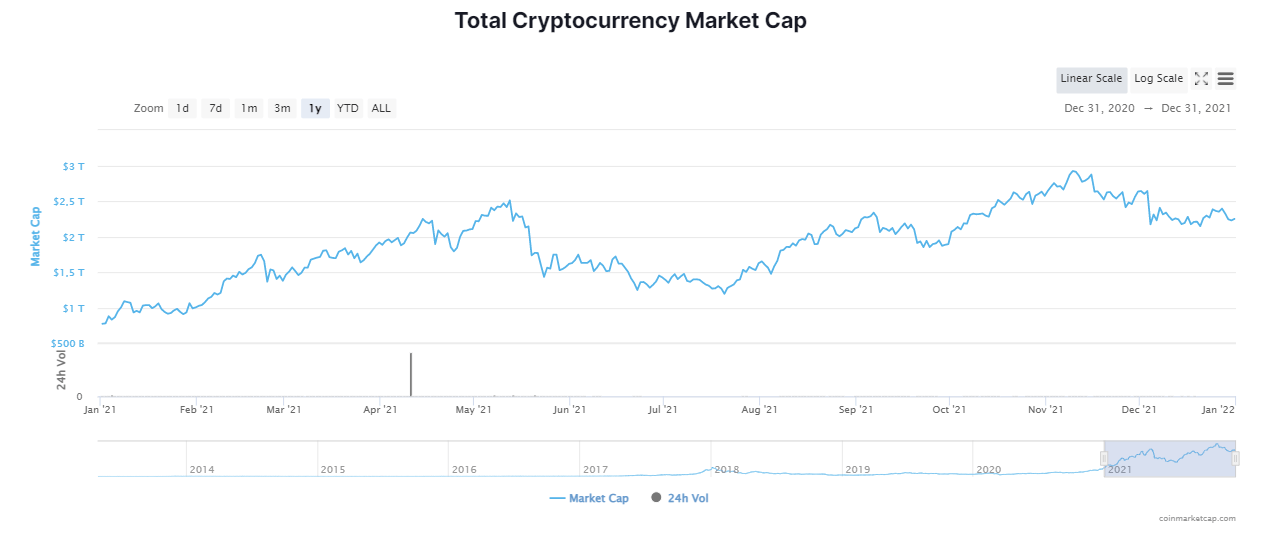 Ethereum killers on the run
Layer-1 smart contract platforms were among the top gainers this year, topped by Solana (+9,483.1%). Other assets in this category are Cardano (+681.1%), Avalanche (+2,809.6%), NEAR (+1,046.7%), and Algorand (+341.7%). 
Among the numerous layer-2 projects, Polygon (MATIC) stood out with a +14,609.0% gain. Most likely, the rise of NFTs was the main factor contributing to this success, as Polygon emerged as the leading layer-2 platform for digital art, with OpenSea enabling the gas-free minting and trading of NFTs on the Polygon blockchain.
Not all smart contract platforms profited from the growing demand for Ethereum alternatives though. Tron (+190.3%), Stellar (+107.3%), Tezos (+122.5%), and EOS (+19.0%) were among the lesser-performing crypto assets this year.
The year of the Dog(e)
With no other than Elon Musk shilling Dogecoin (+2,960.7) via his Twitter account, memecoins were in heavy demand as well. The one crypto asset that really takes the cake this year is of course Shiba Inu, whose trading value grew by a factor of over 400,000 since the beginning of 2021.
This particular crave for memecoins sparked a surge of similar dog-themed memecoins, often resulting in a rug pull, or simply fading away. In their end-of-year review, Arcane Research commented that memecoins will likely "fade into obscurity, being a historical relic of the absurd times that was 2021".
BTC forks phasing out
While it's hard to spot any major crypto assets that did not gain in trading value over the course of 2021, it is safe to say that the demand for BTC-forks is waning. This is best exemplified by Bitcoin SV, which at times was the third-largest cryptocurrency by market cap. 
At the time of writing, BSV is only ranked #61 on CoinMarketCap, with a -23.6% loss throughout 2021. Its competitors, which also formerly dominated the top market cap ranks, did not perform overly well either, with Litecoin gaining only +20.0% and Bitcoin Cash gaining +27.1%. 
Surprisingly, Ethereum Classic managed to stand its ground with a +521.4% gain.
NFTs and the Metaverse
With Facebook embracing the metaverse, NFTs came even more into the public spotlight than they were already. As such, the two largest metaverse projects, Decentraland and Sandbox, saw gains of +3,943.6% and +16,330.5% respectively. 
Axie Infinity has become one of the most popular NFT games, with its AXS token gaining +16,946.8%. The gaming NFT ecosystem Enjin gained +1,881.4%.