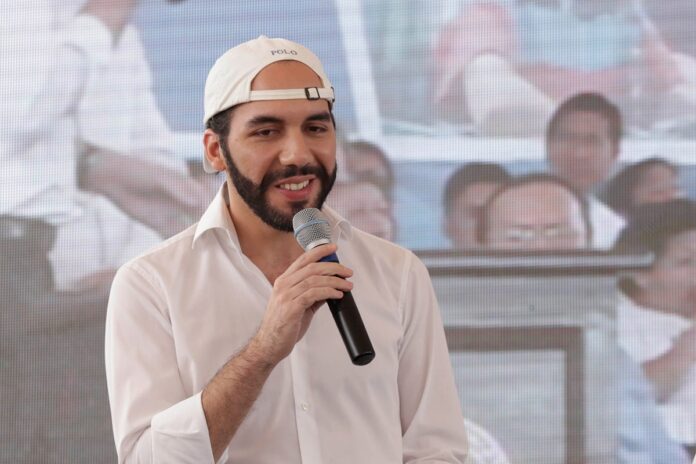 Celebrating the new year, El Salvador's president Nayib Bukele has made six predictions concerning Bitcoin and his own construction plans.
2022 predictions on #Bitcoin:

•Will reach $100k
•2 more countries will adopt it as legal tender
•Will become a major electoral issue in US elections this year
•Bitcoin City will commence construction
•Volcano bonds will be oversubscribed
•Huge surprise at @TheBitcoinConf

— Nayib Bukele 🇸🇻 (@nayibbukele) January 2, 2022
Volcano Bonds to be oversubscribed
In November 2021, Bukele unveiled his plans to construct "Bitcoin City", which will be located at the base of the Conchagua volcano. While this was still unclear when Bitcoin City was announced, Bukele now expects constructions to begin this year.
The volcano will be used both for Bitcoin mining and to cover the city's full power consumption. Bukele is bullish on the bonds that will fund Bitcoin City's development. In 2022, the first in a series of bonds will be launched that allocate half of the raised funds for buying Bitcoin and the other half for Bitcoin mining using volcanic energy. 
The Volcano bonds run for a period of 10 years with a 6.5% coupon. Additionally, 50% of the gains from the bond's BTC holdings will be distributed to investors on a quarterly basis after 5 years. 
Bitcoin to reach $100,000?
It is questionable whether Bitcoin, and by proxy the whole crypto market, will have another bullish year like 2021. We are now right between two halvings, the last having occurred in May 2020, and the next halving being projected for February 2024. Historically, this has coincided with bearish price movements.
What could prevent this from happening again is institutional investors and nations pouring money into Bitcoin. President Bukele expects exactly this to happen, as he predicts that at least two more countries will adopt Bitcoin as legal tender in the upcoming year. 
What is Bukele plotting next? 
Nayib Bukele also predicted that Bitcoin will become a major issue in US elections. This is far from unlikely. In the past year, we have seen several US politicians competing over who is more supportive of crypto, for example with the NYC mayoral elections and the eventual winner's friendly competition with the mayor of Miami. 
Within his predictions, Bukele hinted that there will be a "huge surprise" in store at the Bitcoin 2022 conference. It is quite possible that he has further plans, which will be unveiled there, as was the case for his announcements in 2021. 
The announcement to declare Bitcoin as legal tender was dropped at Bitcoin 2021. Likewise, the announcement of Bitcoin City was the highlight of Bitcoin week El Salvador. Bitcoin 2022 is set to take place in Miami from April 6 to April 9.